Each year, fragrance houses produce wondrous new scents to tempt us into dreaming of sunnier climes. How they manage to distill a pure sense of summer into a single bottle is a mystery to us, but our stand-out favourites certainly aren't. Below, the top 10 women's perfumes for 2017:
Angelina Jolie is the face of the new perfume, Jacques Guerlain said: "We create perfumes for the women we admire."
Top: Carla Lavender, Bergamot
Middle Notes: Sambac Jasmine, iris
Base: Australian Sandalwood, Tahitian Vanilla, Coumarin
Woody Aroma
Rhubarb leaf, Tiger Liana
Orang Blossom
Bourbon Vanilla
Woodsy Notes
GIVENCHY - LIVE IRRESISTIBLE DELICIEUSE
Top notes: madeleine, cherry
Heart: rose, orange blossom
Base: vanilla, caramel, orris root, bitter almond
ELIE SAAB - LE PARFUM RESORT COLLECTION '17
Le Parfum Resort Collection editions evoke the sea and summer sun reflection above the water. 
Top: Italian mandarin, frangipani
Middle: Pomegranate, orang blossom, jasmine sambac
Base: Indonesian patchouli
L'OCCITANE - EAU LEGERE CERISIER PASTEL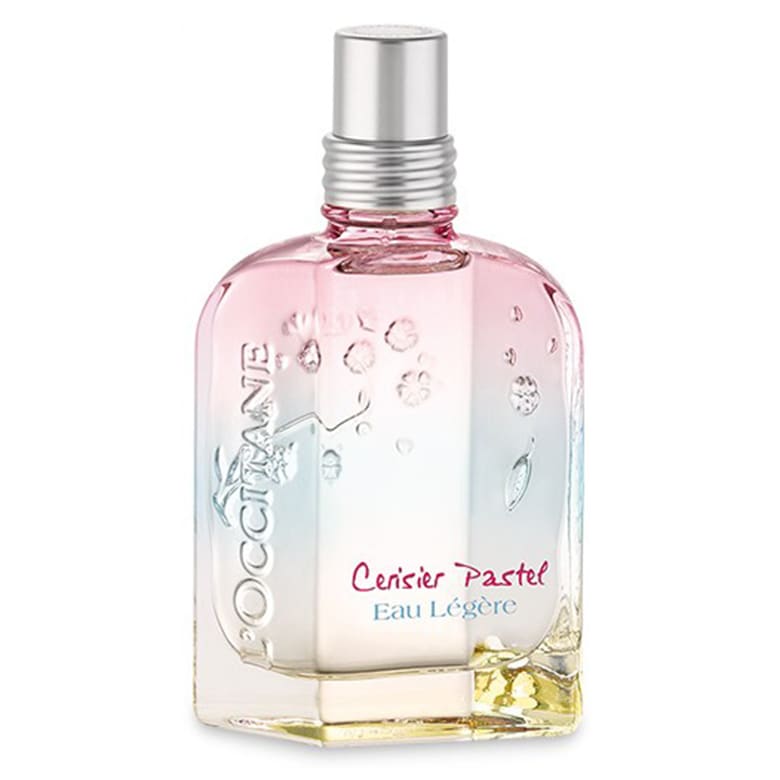 Cerisier Pastel EDT mL, ??, L'Occitane en Provence
JO MALONE - BLOOMSBURY SET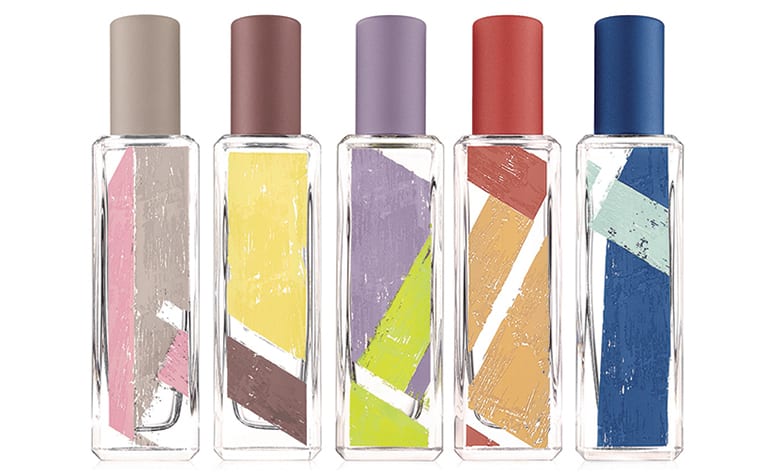 The Bloomsbury Set EDP 30mL each, £46.00 each, Jo Malone
Inspired by the English writers, intellectuals, philosophers and artists known as The Bloomsbury Set, Jo Malone London's new fragrance collection shares that same bohemian spirit. Garden Lilies is perhaps the most unabashedly spring-like, with notes of water lily, ylang ylang, white musk and vanilla.
The refreshed version of the original "aphrodisiac" gourmand La Nuit Trésor
Top Notes
Heart Notes
Base notes
ESTEE LAUDER - BRONZE GODDESS
The name practically screams summer, evoking golden skin, sun-splashed days and hot evenings.
Top Notes

 

 

Heart Notes

 

 

Base notes

 
 perfumer Juliette Karagueuzoglou who explains: "Jimmy Choo L'Eau captures the scent of a delicious thirst-quenching hibiscus flower blended with barks, fruits and vibrant woods, to create a radiant feminine sensuality." 
 bottle is elongated compared to the previous editions of the line, inspired by the Venetian Murano glass.