In case you hadn't heard, NYX Cosmetics has opened its first UK store at Westfield Stratford City. Famous for purse-friendly, high quality products, the store promises to be a makeup lover's dream, filled with interactive beauty bars and personalised product finders. Make sure you're up to speed with the launch details and all the best products to buy when you're there: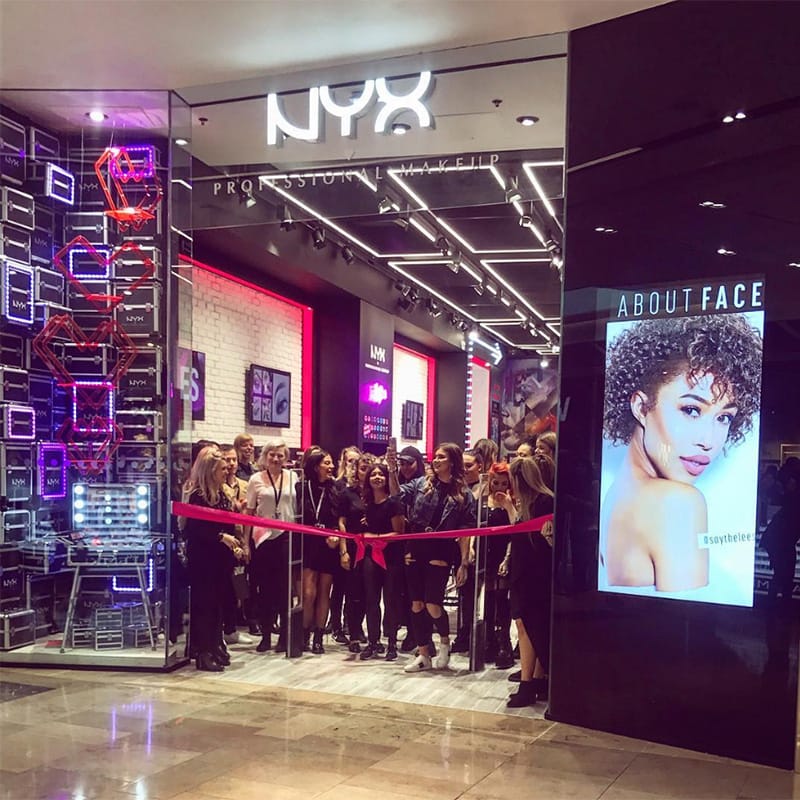 All the action starts at 10am today (Wednesday 29th March), when the new store at Westfield Stratford City will open its doors. If you're one of the first 500 early birds in the queue to receive a wristband and make a purchase, you'll receive a free lip pouch with 3 gorgeous products, including the brand new Perfect Filter Palette, Jumbo Lip Pencil and Liquid Cream Suede Lipstick.
As well as an array of exclusive beauty products and newly launched lines, there'll be plenty of social star power present too. YouTube makeup guru Jamie Genevieve and Vancouver-based makeup sensation Sonjdra Deluxe will be holding a special meet and greet from 5.30pm - 7.30pm for the first 100 early birds in the queue that receive a wristband. It's your chance to quiz them about their beauty secrets and must-have products – make sure you're there in time!
OUR TOP PICKS
1. Liquid Suede Lipstick
Richly pigmented with a silky cream texture to the touch, the glamorous Liquid Suede lipstick comes in a spectrum of colours and will last you the whole night through. Exfoliate your lips for a smooth application and layer two coats for true staying power. These playful pops of colour are just what your spring wardrobe needs!
2. Bright Idea Illuminating Stick
No look is complete without a sweep of illuminator to brighten the complexion, but juggling brushes and palettes on the move is never an easy task. Petite, portable and perfect for strobing, the chubby NYX Bright Idea Stick takes all the hard work out of the ritual and allows you to master the art of a gorgeous glow in seconds. Perfect to feed your need for sheen.
3. Perfect Filter Shadow Palette
When it comes to eyeshadow colour options, NYX is miles ahead of its competitors with a new palette that runs the rainbow. The Perfect Filter Shadow Palette ranges from glittering golds to oceanic blues, with every matte, shimmer and metallic finish imaginable for when you're feeling experimental.
Recreate the bold Eighties eye with the Marine Layer palette, set with vibrant colour combinations inspired by photo filtering effects. Build up colour around the whole eye with a richly pigmented matte shade and add a sweep of shimmer on the brow bone for the illusion of a lifted arch.