We're officially heading into party season, which means its time to think about your perfect party makeup - but it can be a pain gathering all your beauty essentials in addition to what you're wearing. This is where the beauty kit comes in. Great to get everything you need in one compact kit; most are even small enough to take along with you. Go for sparkly festive shades of eyeshadow, daringly dark lip shades and glamorous golden highlighters.
Barry M Matte Metallic Lip Kit in Avant Garde, £9.99, Boots
Thanks to Kylie Jenner, one kit that has become an essential buy for beauty lovers this year has been the lip kit. We love this festive twist courtesy of Barry M at Boots who have multiple metallic shades for you to choose from, our party pick is definitely Avant Garde for dramatic dark lip.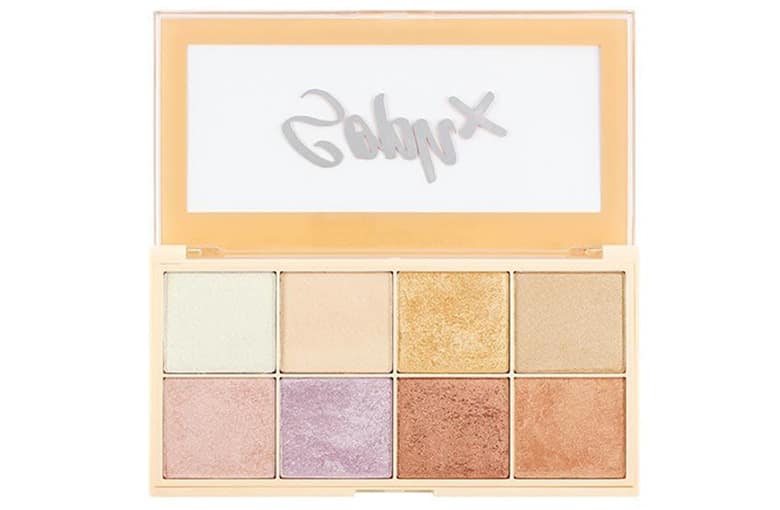 Makeup Revolution Soph X Highlighter palette, £8.00, Superdrug 
This kit from Makeup Revolution in collaboration with SophDoesNails has 8 different shades (5 baked and 3 pressed), so you can chose your faves or mix and match colours to create the perfect glow for your skin tone. Great for switching up your highlighter game for every party possibility.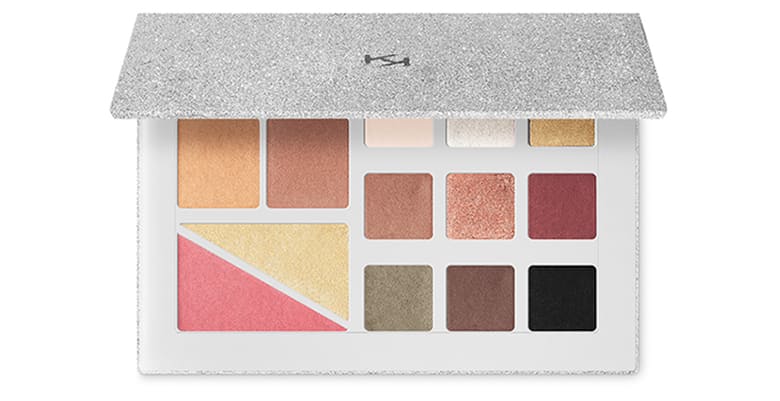 Arctic Holiday All-In-One Palette, £19.90, Kiko Milano
There is nothing better for a busy party girl than an all-in-one beauty kit, and this special festive collection from Kiko combines two contouring powders, a rose pink blush, golden highlighter and 9 fabulous eyeshadows (3 ideal for eyebrows as well, from blonde to dark brown) in matte and metallic.

Limited edition 'Snow Ball' pigment and glitter gold gift set, £25.00, MAC
It wouldn't be Christmas without a little extra sparkle and MAC have brought out a limited edition collection of 3 mini pigment and glitter pots in copper, whisper pink and bright pink. Mix and match to suit your look and apply with a wet brush for a dramatic glitter look or dry to disperse the sparkle!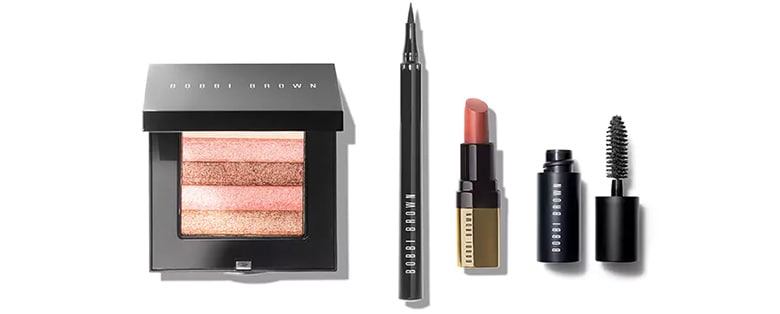 Instant Glam Set, £59, Bobbi Brown
This perfect mix of mini and full size Bobbi Brown products is perfect to carry around with you to revamp your day to night party look. The kit contains a full size Shimmer Brick in Sunset Pink to highlight all your best features, Ink Liner in Blackest Black to give your eyes definition a mini luxe lip colour in Neutral Rose and mini mascara.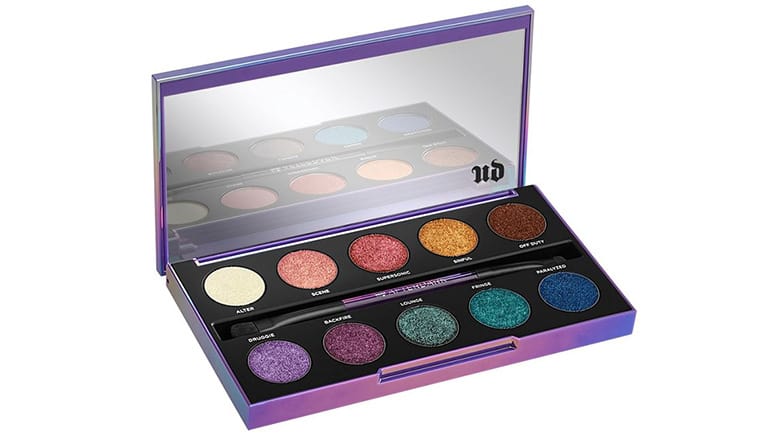 'Afterdark' eyeshadow palette, £39.50, Urban Decay
Urban Decay's Naked Palettes have been coveted by beauty editors and die hard make up lover for years. Their Afterdark eyeshadow palette contains 10 jewel-toned shades seven of which are brand new and three are cult classic favourites.