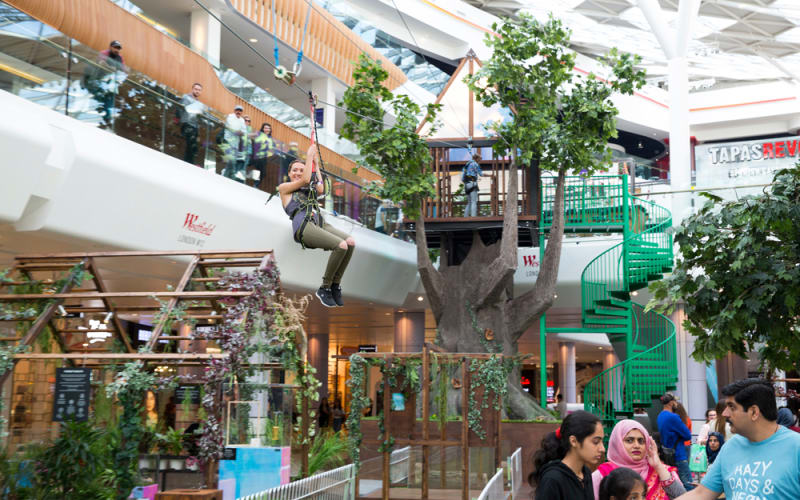 If you're on the search for things to do in London with kids, we've got the scoop on the east and west's best activities. From splashing about in zorb pools and exploring futuristic forests, to sliding the world's longest tunnel slide or visiting an urban beach, there's no limit to fun days out for the family.
Choose your location:
EXPLORE A FUTURISTIC FOREST
This summer, Bompas & Parr bring Future Forest to Westfield Stratford City. A free pop-up adventure celebrating the great indoors, Future Forest invites us to learn about the relationship between humans and nature. From 22 July - 3 August, kids can walk, tumble and jump on water at the Forest Zorb Lagoon, or step inside the fantastical Fruit Cloud - a walk-in flavoured mist that will make mouth-watering memories and magical photo moments. While the Fruit Cloud won't count towards their five-a-day, it carries an important message about climate change. Bring the kids along for countless intriguing, amusing and curious surprises this summer!
Ages: All ages, 6+ for Zorb Lagoon
Price: Free
SLIDE THE ARCELORMITTAL ORBIT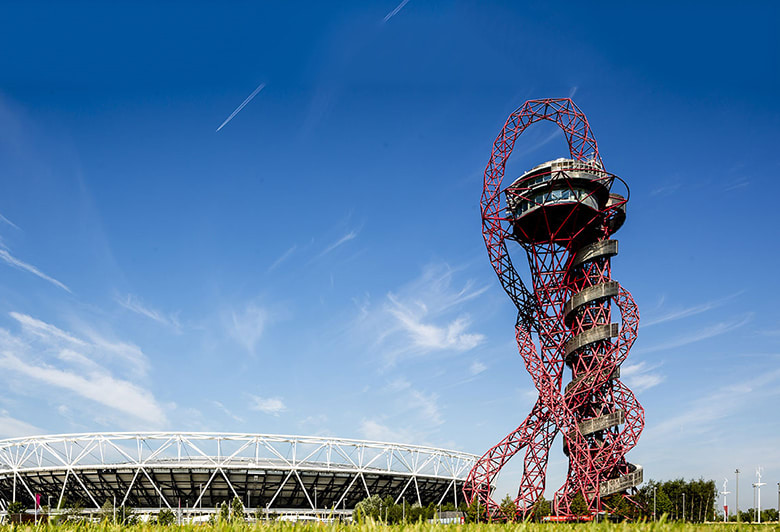 Britain's tallest sculpture is now home to the world's longest tunnel slide, and this year kids can take a thrilling trip down all 178m of it. The 80m high ArcelorMittal Orbit is located inside Queen Elizabeth Olympic Park, and its peak offers incredible panoramic views of the city including landmarks like Big Ben, the Gherkin and more - so there's fun for those younger children or kids who aren't adrenalin junkies.
Ages: 3+ for General Entry, 8+ for Slide
Price: £7.50 for 3-16 (Entry only), £12.50 for 17+ (Entry only), £10.50 for 8-16 (Entry and Slide), £16.50 for 17+ (Entry and Slide),
HEAD TO THE BEACH... AT QUEEN ELIZABETH OLYMPIC PARK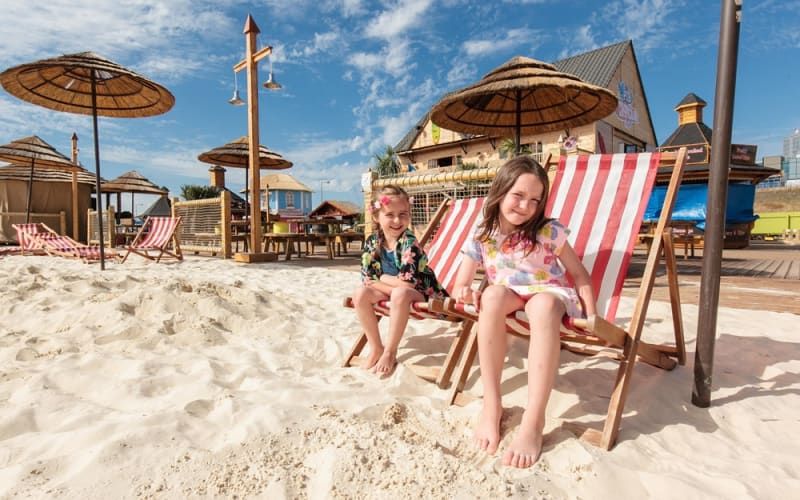 A thousand tonnes of golden sand has transformed Queen Elizabeth Olympic Park into the glittering BeachEast - the UK's biggest urban beach! Chill out on a deckchair or towel with your favourite book while the kids splash around in a giant paddling pool and make sandcastles on the beach. Complete with a theme park of 25 rides and attractions, a tropical bar with live entertainment, and games of Beach Volleyball and other activities, this event is a must-see for every family. 
Ages: All ages (rides subject to individual age limits)
Price: £2 Entry (rides cost extra)
SCORE A STRIKE AT ALL STAR LANES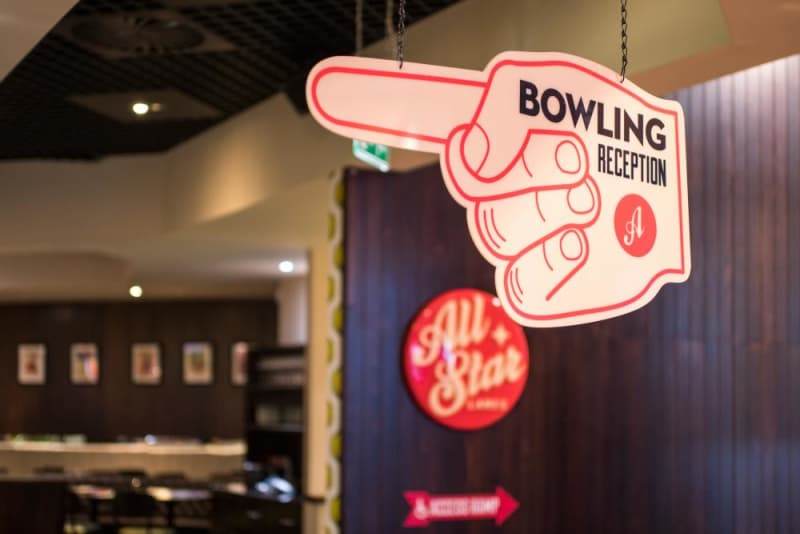 For a five-star ten-pin experience, All Star Lanes' is the place to go with kids. Boasting 14 lanes, they offer a reduced rate for under 12s, extra-light bowling balls, ramps, bowling bumpers and an incredible kids' menu with delicious American classics like cheeseburgers and mac 'n cheese. Their kids' deal include a childrens' main, soft drink, a choice of a dessert or shake, one game of bowling and a special treat!
Ages: All ages
Price: £5.95 for under 12s, £9.95 for over 12s
ZIP THROUGH THE AIR TO A FUTURE FOREST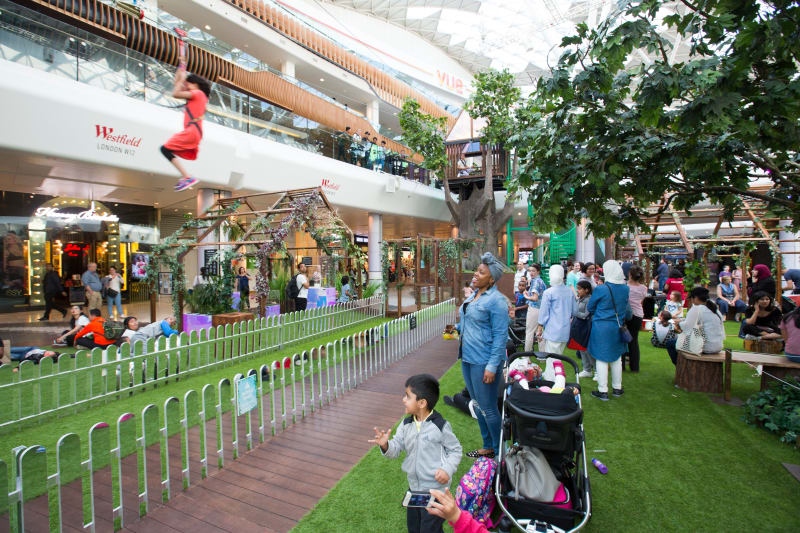 In summers past we've hosted buzzing beaches and pretty park pop-ups, and now this August a fantastical Future Forest will spring to life at Westfield London, designed by Bompas & Parr. Kids and kidults alike can strap themselves into a treehouse zip-line in The Atrium and enjoy a bird's eye view of the mall and forest below. Then they can explore the free forest – including a magical fruit cloud and other activities, while adults watch on and relax with a coffee at nearby Sacred or Apostrophe cafés.
Ages: All ages, 8+ for the Zip-Line
Price: Free
LET THE KIDS RULE AT KIDZANIA
Has your child ever dreamt of becoming a fire fighter, a surgeon or the next acting sensation? KidZania is the UK's first experience where kids can learn real-life skills in a child-size city built for them. From an Aviation Academy to a Radio Station, Police Station to Hospital, the streets are lined with real-life establishments. Witness the excitement on their faces as they explore unique professions through role play adventures in a fun and safe environment. Plus, check out their latest addition – the new H&M fashion studio!
Ages: 4 - 14
Price: £18 for 4-14 yrs, £15 for 15+ yrs, £10 for 1-3 yrs (online ticket prices)
LEARN ABOUT NATURE AT KEW GARDENS
Whether it's foraging in the gardens and learning about bees and other insects, watching a fun-filled play against the backdrop of the lake, or getting hands-on with experiments during their Science Festival, the Royal Botanic Gardens of Kew have a jam-packed summer schedule for kids. Plus, once you're done with all their activities take a lazy stroll amidst the beautiful, sprawling garden grounds.
GO DOWN THE RABBIT HOLE IN HOLLAND PARK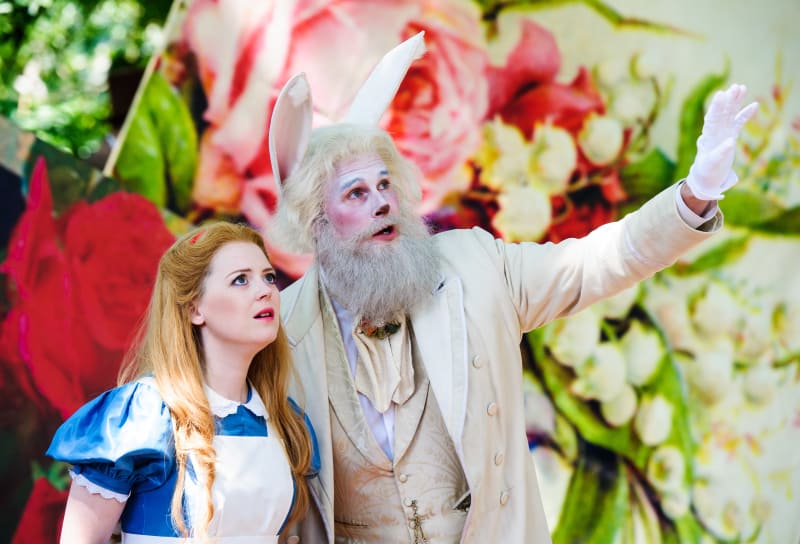 After premiering in 2013, the family opera of Alice's Adventures in Wonderland returns for a fifth year this summer. What better way to witness Alice's fantastical story than in the charming surrounds of beautiful Holland Park? Book your tickets, have a picnic amongst the lush gardens, and venture to the Yucca Lawn for the performance.
Ages: 4+
Price: £5 for children, £15 for adults