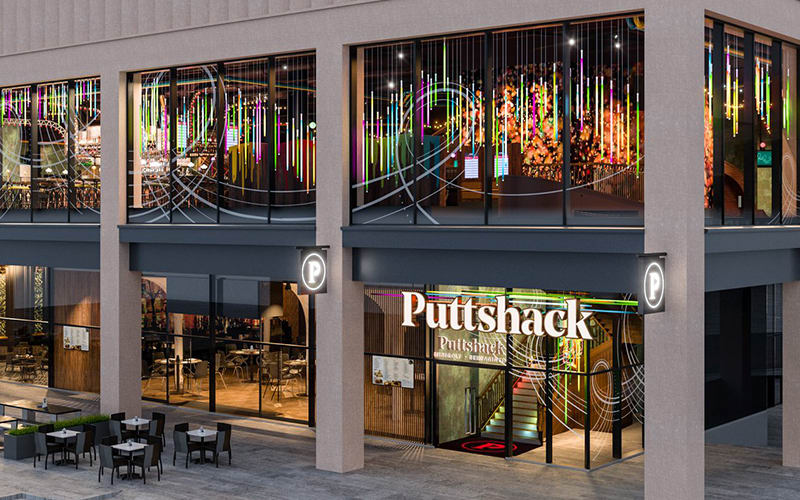 ---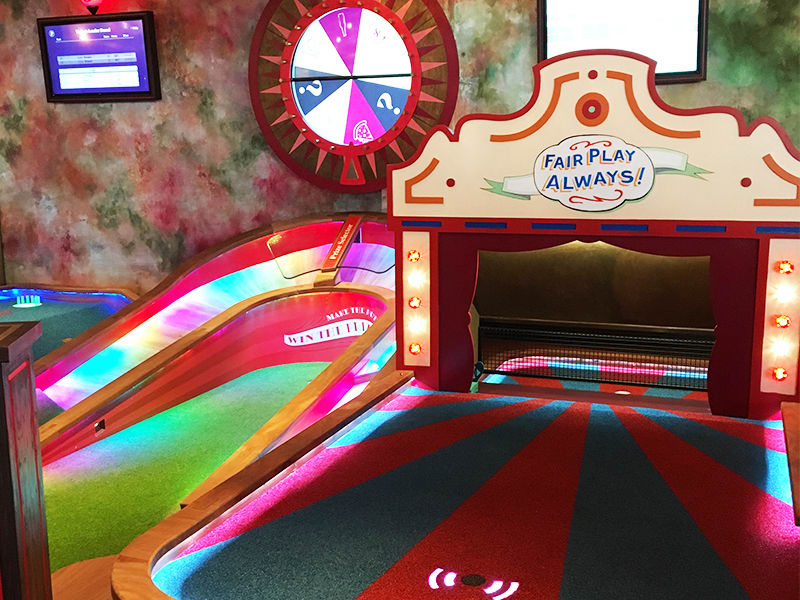 Each of the four courses gives a nod to nostalgia, inspired by old school arcade and fairground games. From a giant pinball machine themed hole, to a duck shooting gallery, relive childhood fun throughout the courses. Other themes include Russian roulette, beer pong and even a Beatles themed round, so there really is something for everyone. 
---
There's a chance to win prizes by playing interactive quiz holes; answer the question that pops up on the trivia screen by putting your ball through the correct hole, and you can win anything from a free drink or pizza to a 'mystery prize'. 
---
YOU NO LONGER HAVE TO KEEP SCORE
Cheating is a thing of the past, thanks to the clever trackball technology used in each golf ball, which automatically updates your scores, and saves lots of other useful stats. Your details stay in the system so you can track your improvement every time you visit!
The trackball technology also allows you to rewatch your highlight reel from every round, and relive all those 'hole in ones' you score. 
---
We have good news for those of you who aren't quite golfing pros; the highest score wins!
The scoring system is designed to revolutionise group games, and make the experience a less daunting for first time players. Don't worry if you're slightly more competitive, the less shots you take, the more points you win. 
If you manage to putt a 'hole in one' you'll also be able to earn more points for you and your team, and keep your eyes peeled on the course for a few little tips and tricks that are there to help. Be careful though, you'll also spot a few traps over the course. Hit one of these and you'll wipe out your hard earned points.
---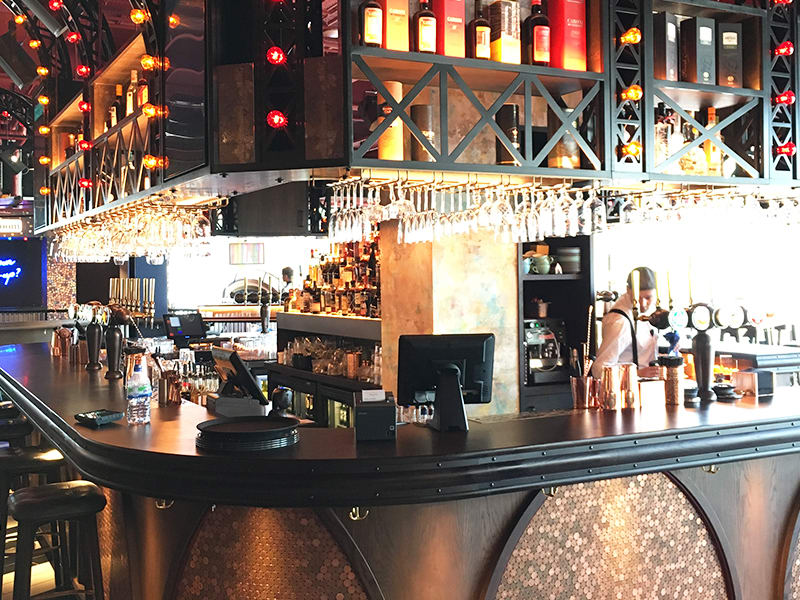 The fun doesn't have to finish once your game does. At the restaurant you'll be spoilt for choice, with sourdough pizzas, burgers and grilled dishes all on the menu. Or, make a night of it and head over to the Island bar to enjoy an extensive menu of cocktails and more.