15 Things Every Man Needs For The Perfect Wardrobe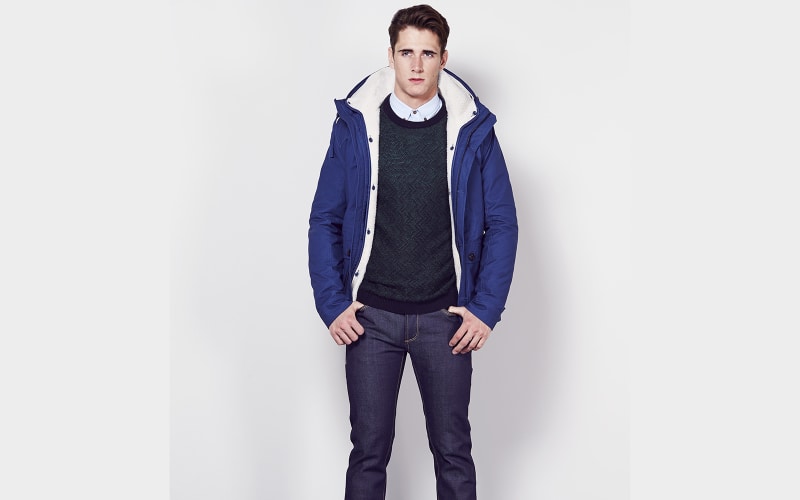 The Perfect Wardrobe is the holy grail of getting dressed. Just imagine if you opened your cupboard each morning to be presented with several completely right-on outfit options for your day ahead, with an ideal balance of sleek staples and on-trend additions.
One of the world's best-dressed men, Tom Ford, once said that there were just 15 items every man needed in his dressing repertoire. So we've tested out the theory by scouring the retailers at Westfield for the 15 items which could become the mainstays of the perfect male wardrobe…
1. ADIDAS STAN SMITH TRAINERS
This iconic trainer with clean design and bright-white look has seen a return to glory in recent months. Wear your casual with jeans or to give a new spin on tailoring.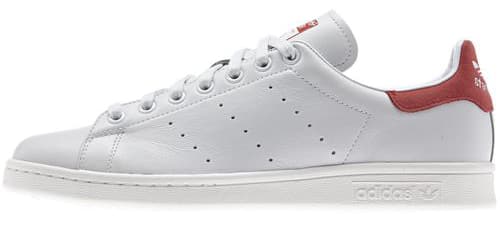 Adidas Stan Smiths Trainers, £67
2. BURBERRY SCARF
Burberry's AW14 collection was all about handcrafted fashion pieces to keep forever so this scarf should be purchased with that in mind. Its gorgeous plum hue will look incredibly elegant next to grey, navy or even black.

Burberry Leaf Design Scarf in Dark Plum Print, £450
3. COS JUMPER
This Cos wool design is a beautiful blue which will warm the complexion in winter months and work perfectly as both smart and casual.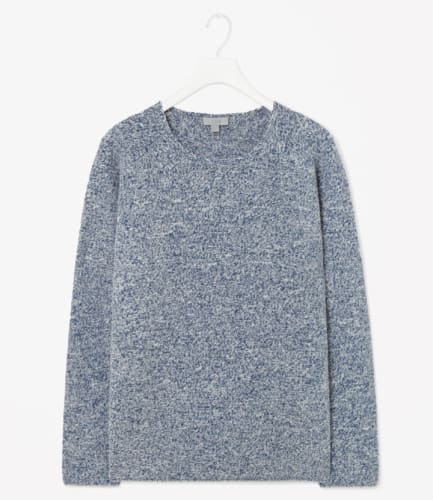 Cos Boiled Wool Jumper in blue light, £79
4. OMEGA WATCH
Watch geek or not, you'll appreciate the finer details of Omega's De Ville Prestige model with its sapphire crystal face. The timeless crocodile strap is a wonderful accessory for perfecting any look.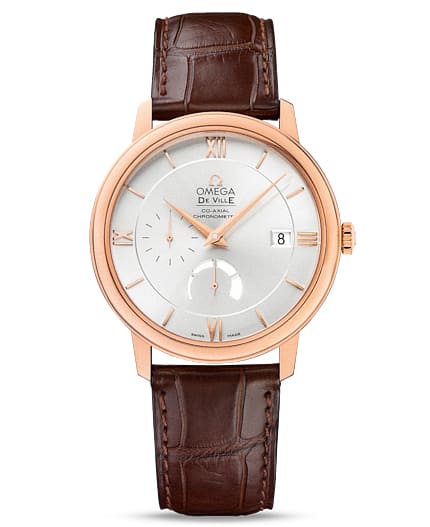 Omega Prestige Co-Axial Power Reserve, £7,020
5. REISS TEE
Sometimes wardrobe basics can go unappreciated but gems like this Reiss t-shirt shouldn't be taken for granted. Use it for layering or as a smart summer go-to.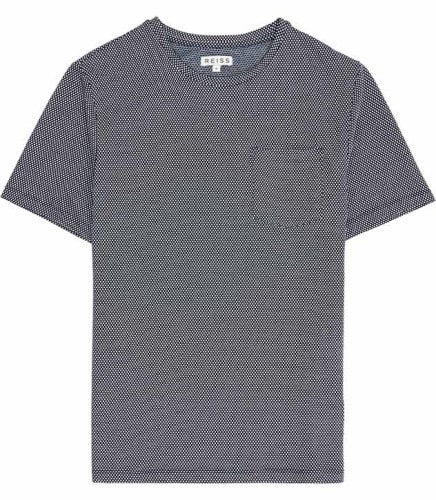 Reiss Dazzler Micro Check T-shirt in Navy, £39
6. BURTON JEANS
A great pair of jeans become a brilliant foundation for creating all kinds of outfits. High street stalwart Burton has just had a facelift and among the highlights of their new offering is well priced but excellent quality denim.
7. RUSSELL AND BROMLEY BROGUES
Smart shoes just simply don't come better made or more exquisitely designed than those by Russell and Bromley.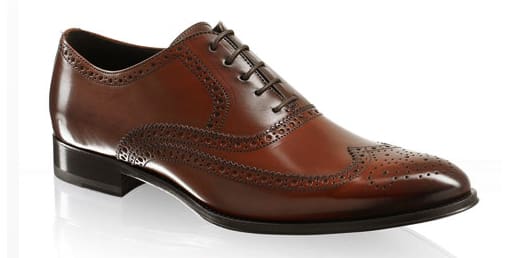 Russell & Bromley Oak Antiqued Brogues, £225
8. TED BAKER HOLDALL
A natty weekend bag might not be number one on your wardrobe essentials list but it's surprising how a great look can be let down by the accessories it's paired with. With that in mind, this is an essential investment.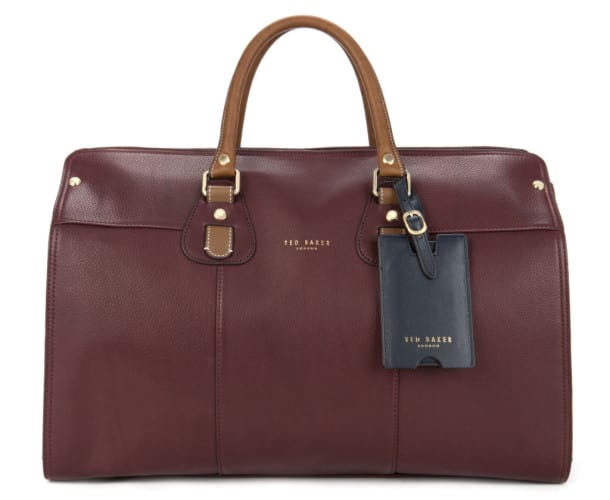 Ted Baker Kimyay Leather Holdall Bag in Oxblood, £279
9. WHISTLES COAT
Whistles newly introduced menswear line nails a cool, modern mannish aesthetic. Take this sleek double-breasted grey overcoat with its shrugged-on shape and sharp pockets.
Whistles Double-Breasted Coat, £450
10. ZARA BLAZER
A navy blazer can be slipped on as an instant smartener or styled with matching trousers for a fully-tailored look. This Zara version is a great cut.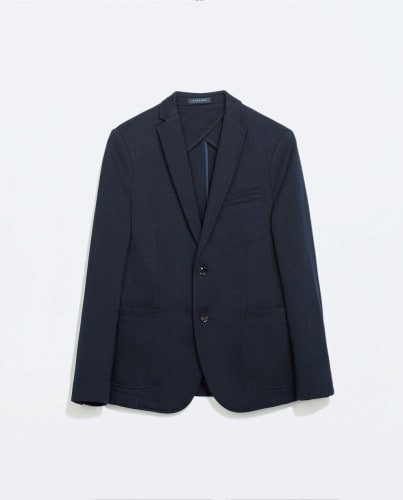 Zara Navy Blue Knit Effect Blazer, £79.99
11. ACQUA DI PARMA
If your smell isn't right, you're just not fully-dressed. Grab a bottle of this and you're sorted.
12. MULBERRY COIN WALLET
Reach for this sophisticated little coin wallet and your style stature will sky rocket; it's all in the details.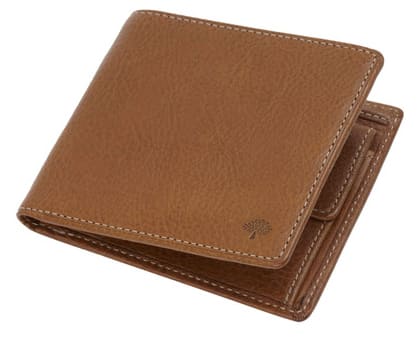 13. JOHN LEWIS GROOMING ESSENTIALS
No matter what your outfit, if your beard is looking scraggy or your nose hairs poking out, the effect will be ruined. Allow the John Lewis grooming kit to come to the rescue.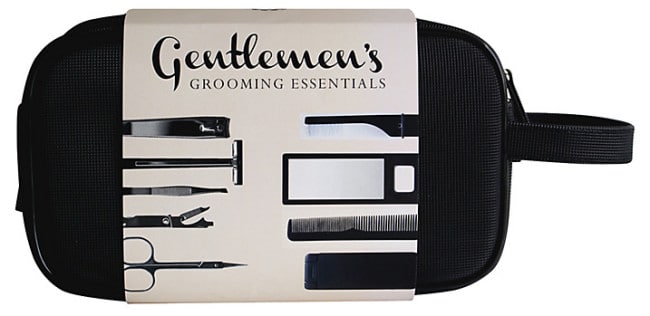 John Lewis Gentlemen's Grooming Essentials Kit, £25
14. THOMAS PINK WHITE SHIRT
Thomas Pink is the absolute go-to for all your shirt needs. Visit their store to discover the right fit for you from athletic to conveniently non-iron.
Thomas Pink white shirt, £69
15. TAILORED TROUSERS
Tailored trews don't always have to be dressed up in the expected way. How about wearing them with that Cos jumper and the Stan Smiths? It's all about mixing up your super-useful, 15 part capsule.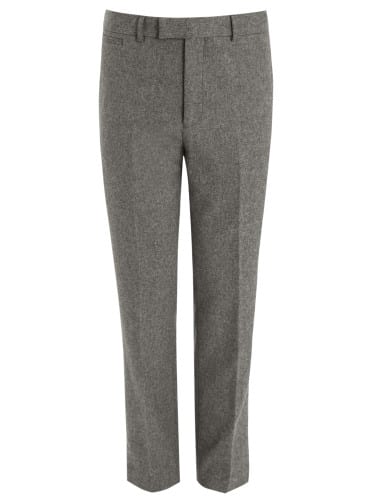 Patrick Grant for Debenhams, £45

Guys: what's your perfect wardrobe item?
Girls: what makes your man's wardrobe perfect?