Forget black and grey unmatched pairs floating in your sock drawer. For spring, socks have been given full attention by the world's best fashion designers, including Prada, Preen, Miu Miu, Erdem and Fendi. The result is definitely affordable, and an inspirational way to give your overall look a kick of high style. Glittery socks, sheer socks, patterned socks or even socks with an evening gown – we say why not?
KNEE HIGH
When Miuccia Prada put knee high socks in her catwalk show, the high street rushed in and put this humble wardrobe staple back in style. Wear in place of tights or ankle socks.
Black Striped Knee Socks, £3.99, H&M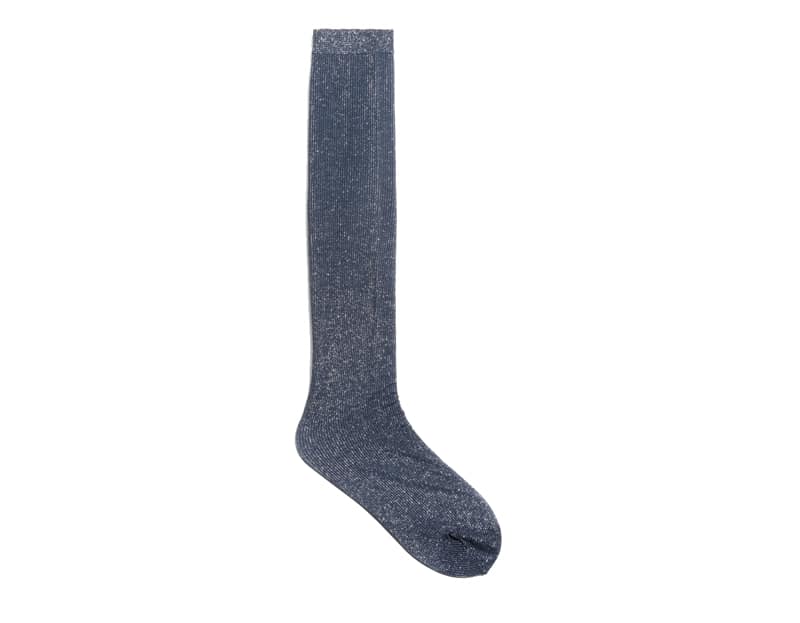 Blue Sparkle Knee High Socks, £8, &Other Stories
5 Pack Black 15 Denier Matt Socks, £1.50, Primark
PATTERNED SOCKS
Go wild and stock up on some outrageous patterns to give your everyday style a fancy, new lease of life.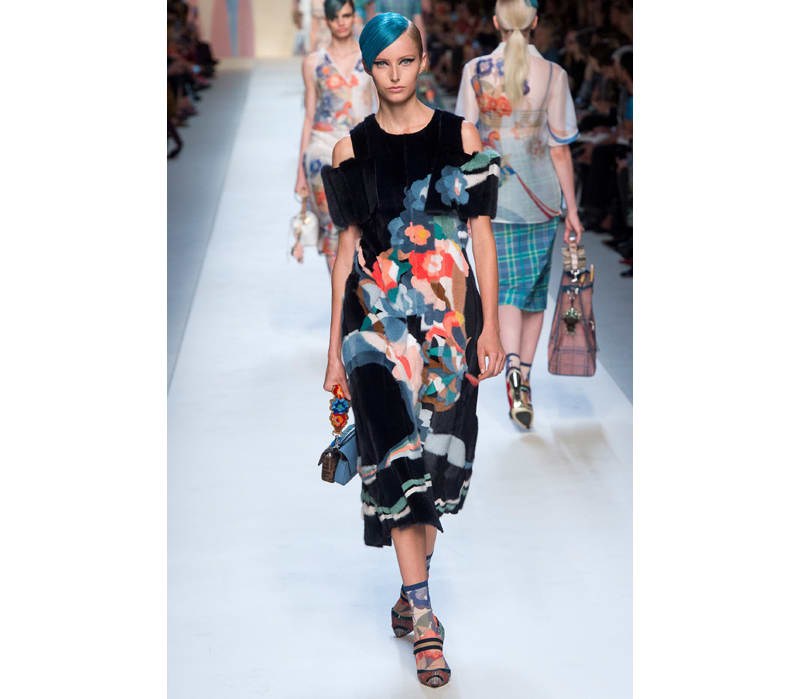 White Jacquard Socks, £4, Weekday
Yellow Sheer Panel Striped Socks, £5, COS
Rainbow Sporty Tube Socks, £3.50, Topshop
SHEER ANKLE SOCKS
Sheer ankle socks with heels paired with an evening dress are a delicate, yet modern, way to give your black tie evening ensemble the 2018 treatment. 
2 Pack Heart Fishnet socks, £6.99, H&M
Black Wide Fishnet Ankle Socks, £3, River Island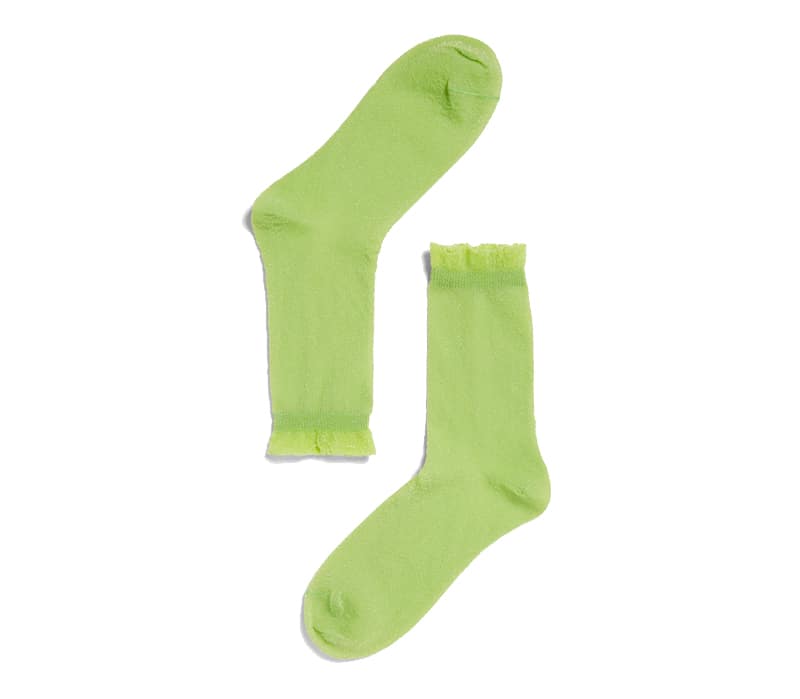 Green Glitter Socks, £5, Monki