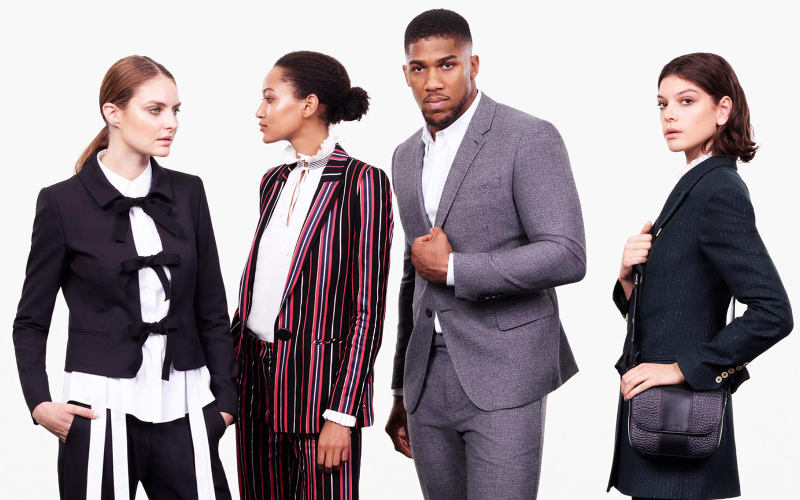 27-year-old Londoner and heavyweight boxing champion Anthony Joshua hung up his boxing gloves for the day to star in his first ever fashion campaign. We caught up with him between snaps at the Westfield Autumn/Winter 2017 photoshoot to chat hidden talents, celebrity style icons, and boxer misconceptions.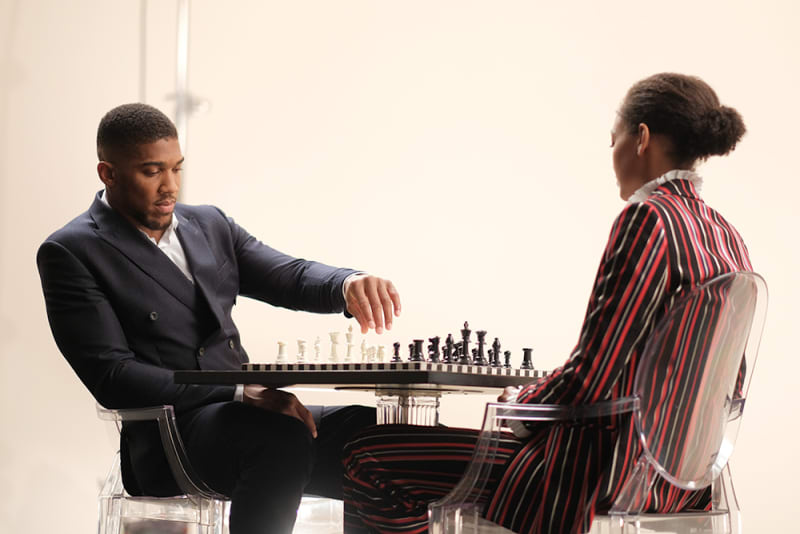 Hidden talent?
If I had to choose one it would be tennis.
Last time you were embarrassed?
Today when I was walking on stage [at the shoot], and my trousers ripped because my thighs were too big.
Greatest fear?
If I was sleeping and a spider crawled into my bed, I wouldn't like that at all.
Biggest boxer misconception?
That we've all got broken noses.
Suit or denim?
Always denim.
Celebrity style icon?
David Beckham – slick, classy and tailor made.
Favourite gym track?
My favourite go-to gym track is Skrapz – They Ain't Ready.
Fantasy new stores at Westfield?
A watch shop, Under Armour, and I'd let the people choose one.
Westfield Stratford vs Westfield London Shepherds Bush?
Westfield Stratford – it relates to the Olympics.
From left to right: Nur Purple floral dress and fauz-fur floral coat by Warehouse; White ankle boots, Topshop Anthony Suit, Aquascutum; Turner & Sanderson shirt, House of Fraser; Dress socks, COS; Leather shoes, Church's Auguste Silk pyjama coat and trousers, embroidered leather handbag, burgundy ankle boots and earrings, all ZARA Marta Yellow floral dress, Warehouse; Silver boots, ALDO; Earrings by ZARA
From left to right: Nur Blue blouse, H&M; Blue sequin skirt, Miss Selfridge; Navy knee high boots, ZARA; Anthony Suit and shirt, Reiss; Dress socks, COS; Leather shoes, Church's; Auguste White shirt with pearl buttons, River Island; Patent navy coat, Warehouse; Black patent ankle boots, ZARA.