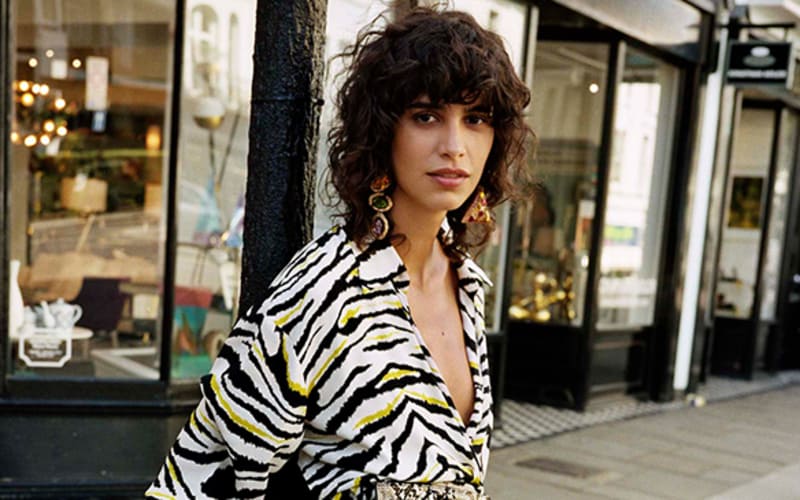 While the style world casts its eye on catwalk news for summer 2019, we can't resist focusing on the autumn looks being worn at the shows. Editors, stylists, buyers and influencers are rocking all the latest trends for now, signalling to the rest of us that it really is the time to get shopping.
The very first phase of Zara's AW18 collection is nothing short of inspirational, and positively brimming with brilliant fashion ideas, and individual pieces that will instantly update your look - even if you only buy one piece. Showcasing their usual panache for nailing the most important looks of the season, Zara has majored on animal prints and checks, military regalia and space age silver. These are four trends that will make you feel fashion now, and put swagger in your step! 
Wild Kingdom
Whether it is a little, or a lot, everyone should invest in an animal print statement buy for winter. Go the full Bet Lynch in leopard or give your wardrobe a sultry twist with a flourish of Python or Zebra print.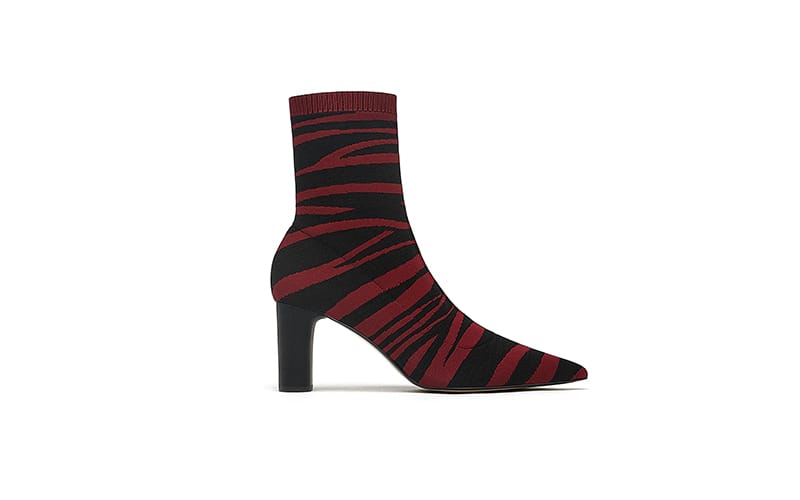 Red Zebra Print Sock Boots, £69.99, Zara
Shiny Python Print Straight Leg Trousers, £69.99 Zara
Leopard Print All-in-One, £69.99, Zara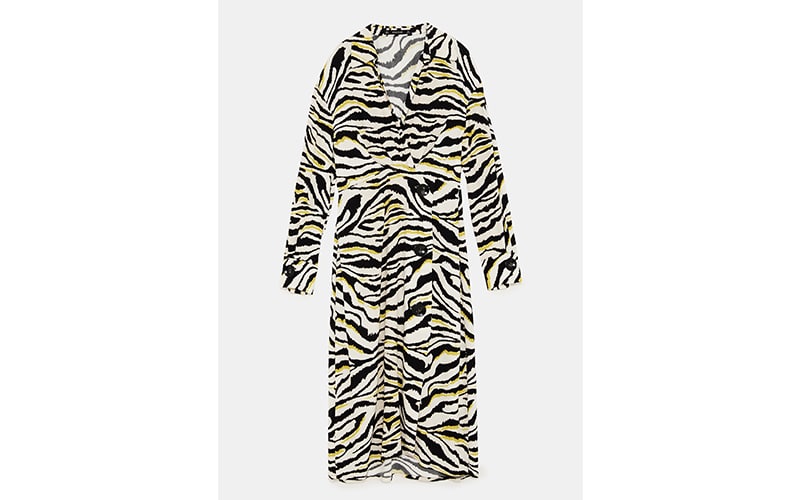 Zebra Print Dress with Fluro Highlights, £39.99, Zara
Gold Drop Earrings with Python Insert, £12.99, Zara
Wide Fit Leopard Print Belt, £25.99, Zara
---
Space Age Silver
Taking its cue from Calvin Klein, Erdem and Balmain, hi-shine silver is a big look for now. For a futuristic feel go for clean silver lame or leather, or go full on disco in a silver sequins and ruffles.
Silver Kitten Heel Pump, £55.99, Zara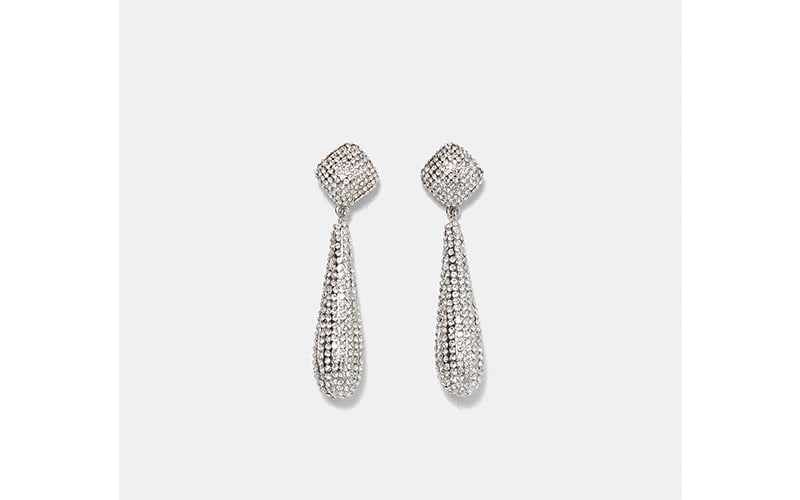 Silver Chainmail Drop Earrings, £15.99, Zara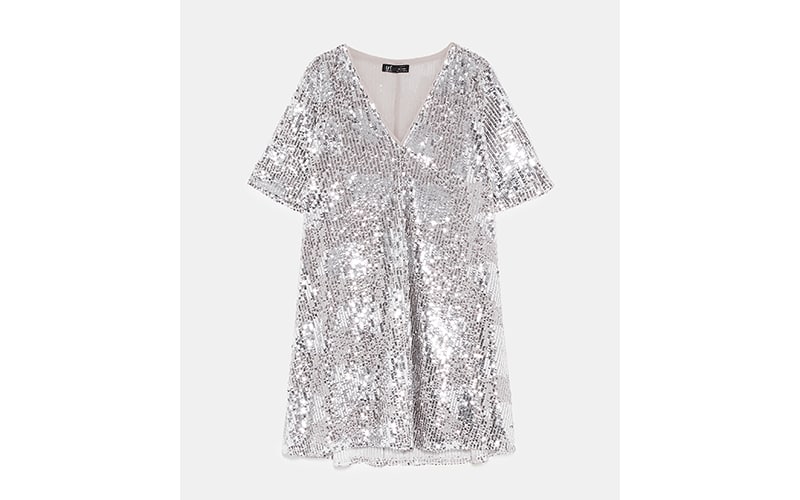 Silver Sequin Knee Length Dress, £29.99, Zara
Silver Lame Skinny Jeans, £29.99, Zara
Silver Sequin Multi Ruffle Skirt, £69.99, Zara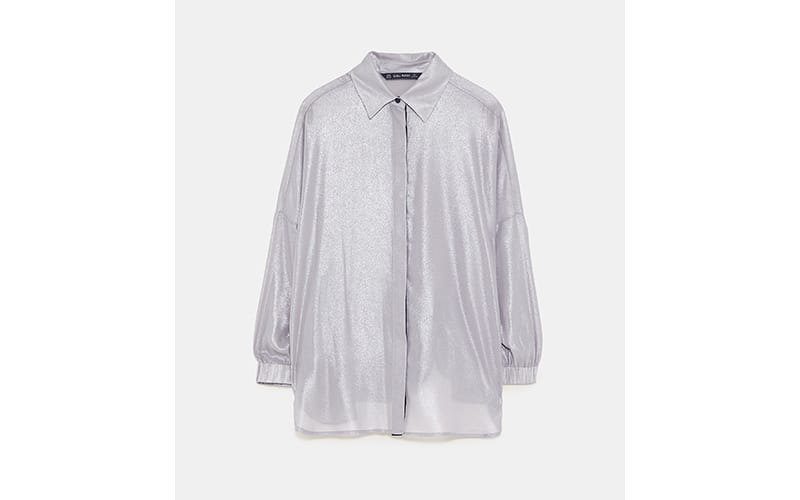 Silver Lame Button Up Shirt, £25.99, Zara
---
Must Have Military
Military is a trend that fashion companies constantly revisit and reinvent. This season it is all about pairing 90s camouflage print with khaki utilitarian minimalism; and always remember the eternal appeal of a great military boot. 
Green Camouflage Shirt Jacket, £39.99, Zara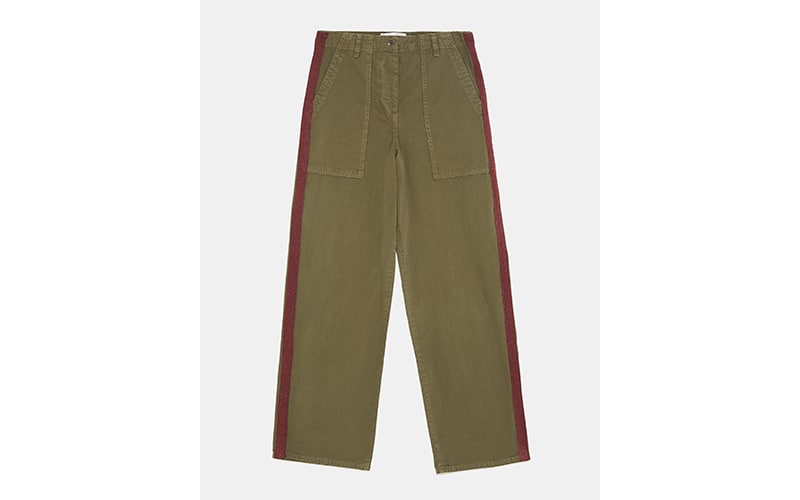 Khaki Wide Fit Trouser with Red Side Stripe, £39.99, Zara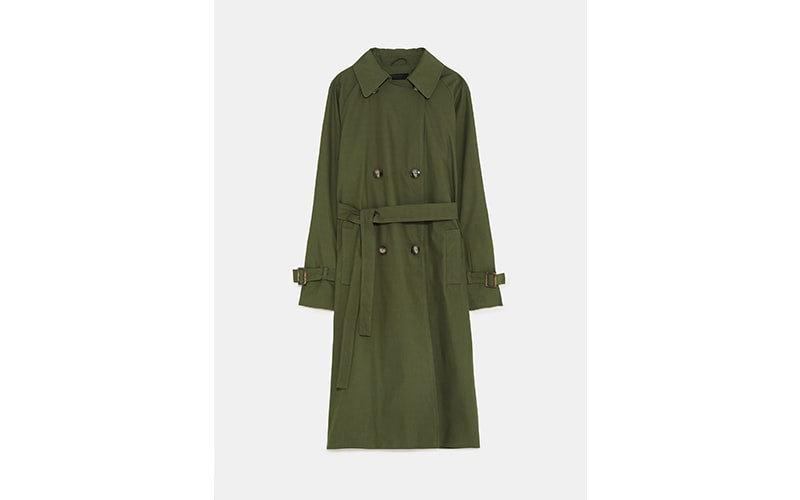 Double Breasted Khaki Mac with Buckle Details, £79.99, Zara
Green Tunic Top with Gathered Wasit and Front Pocket, £29.99, Zara
Black Lace Up Military Boots, £95.99, Zara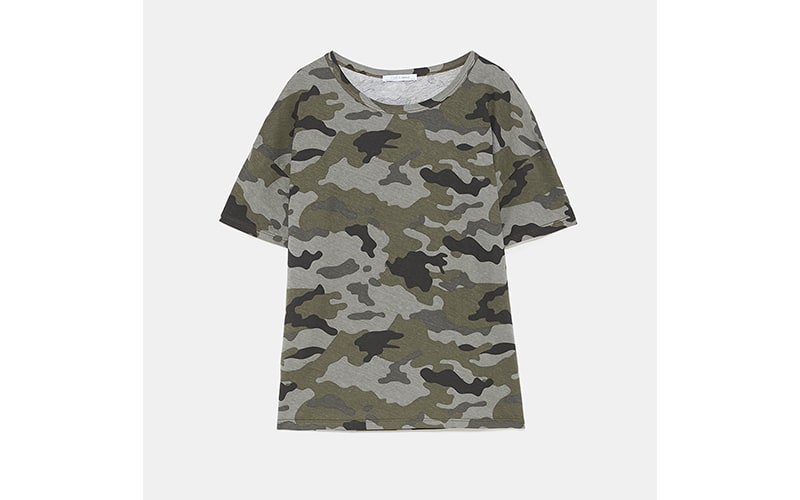 Green Camouflage T-Shirt, £5.99, Zara
---
Check Yeah
Check is so much more than just a work wardrobe staple, this season designers have been layering check on check to give this classic a much welcomed edge. Experiment with different sizes of check in bright and bold colours for maximum effect. 
Bright Check Micro Bag with Metal Hardware, £29.99, Zara
Navy and Red Wide Check Trousers, £39.99, Zara
Blue Velvet Check Jacket with Tie Waist, £89.99, Zara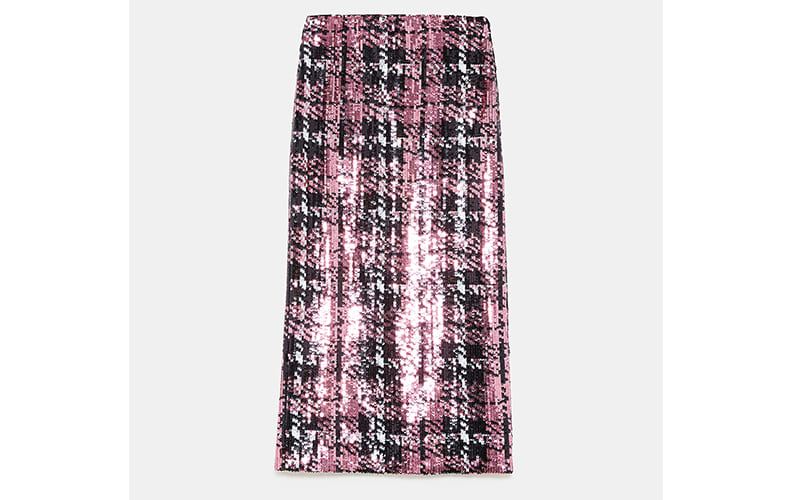 Pink Sequin Check Shirt, £29.99, Zara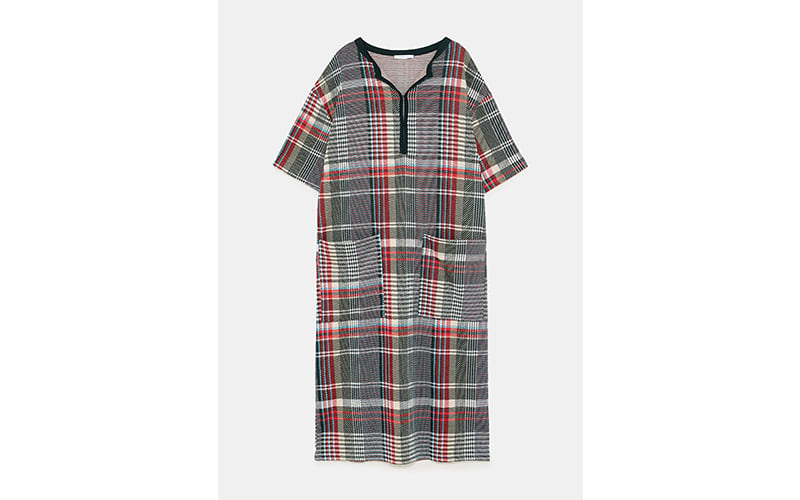 Grey, Red and Green Check Midi Dress, £25.99, Zara
Blue Check Woolen Shawl, £15.99, Zara