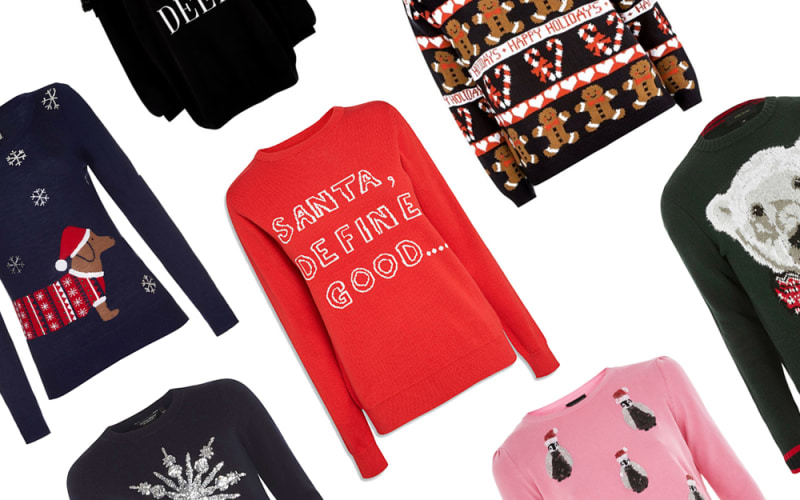 Christmas jumpers have been making headlines this week after film producer Rachel Prior posted on Twitter: "Nowhere and no time do I miss my dad more acutely than in the men's department of M&S at Christmas...If I see another reasonable priced, deep red angora mix sweater with a ribbon around it I'm going to actually have a breakdown,"  prompting a mass outpouring of stories about love and loss from celebrities and thousands of tweeters. So whether you're looking for you, your partner, or one of your lovely pals, don't leave it until it's too late to bag the perfect festive jumper.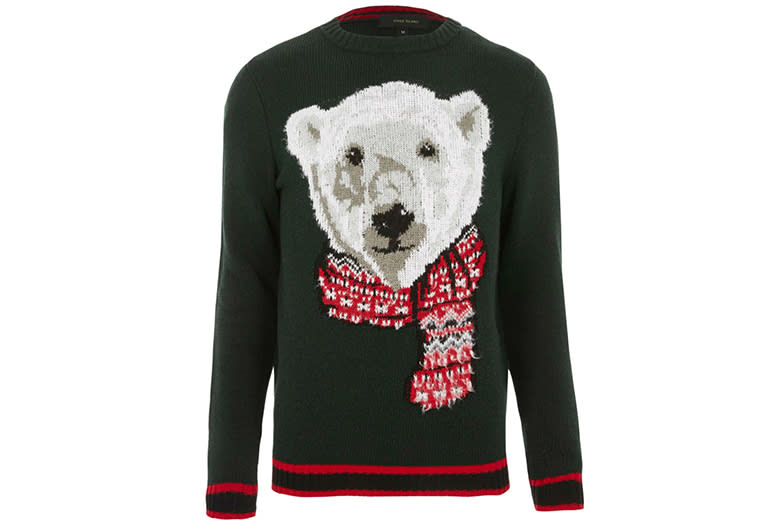 Men's Polar Bear Jumper, £28, River Island
Nothing says Christmas like a polar bear in a fluffy scarf! This bottle green jumper will delight and dazzle and your friends and make sure everyone gets into the festive spirit.
3D Wreath Jumper, £55, Topshop
Why save a wreath for your front door when you can take one out on your jumper?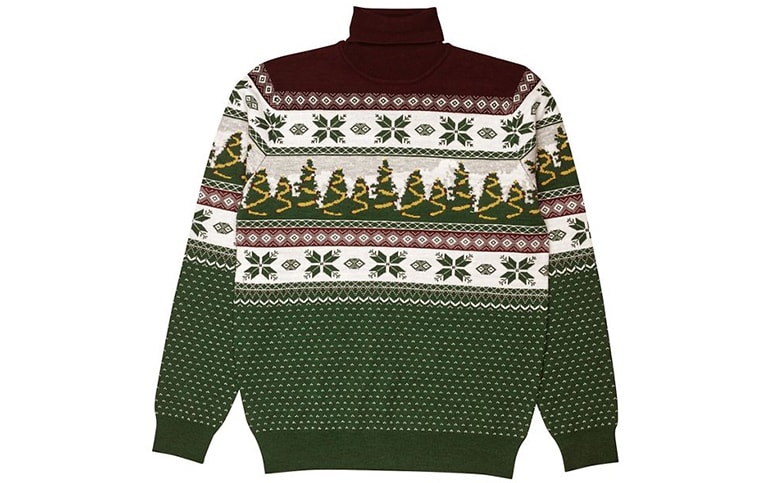 Fir Tree Design Jumper, £28, Burton
This more subtle approach to Christmas jumper wearing from Burton is great for a brisk winter walk without causing too much of a distraction. 
Sequin Snowflake Jumper, £26, Dorothy Perkins
Dorothy Perkins have created this beautiful glittering snowflake motif jumper for the Christmas season. We may not get the real stuff this year, but at least you can wear the glamorous sequinned version.
Navy Snow Flake Jumper, £54.95, GAP
GAP have created a classic festive snow flake pattern for their Christmas jumper offering. Perfect as a gift or to have all to yourself.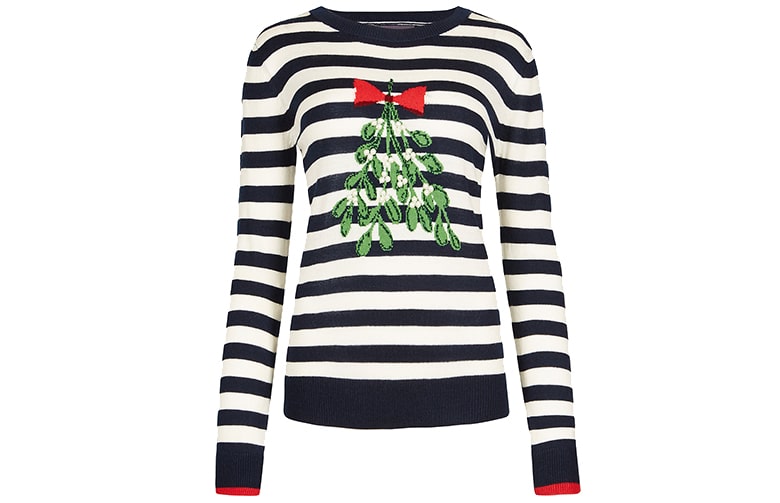 Striped Mistletoe Jumper, £29.50, Marks & Spencer
'Tis the season to be stylish at Marks & Spencer this year with this sweet mistletoe motif jumper.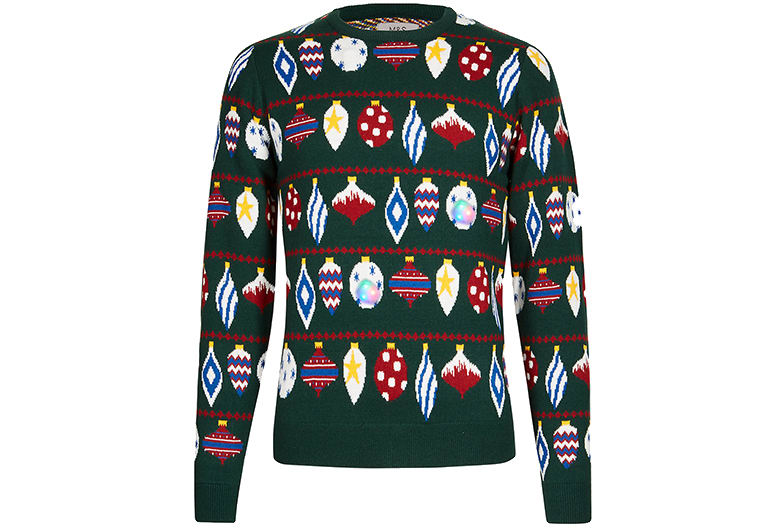 Christmas Tree Jumper, £29.50, Marks & Spencer
Keeping it in the M&S family is this wonderfully fun jumper for men. Transform yourself in to a beautiful Christmas tree, complete with decorations.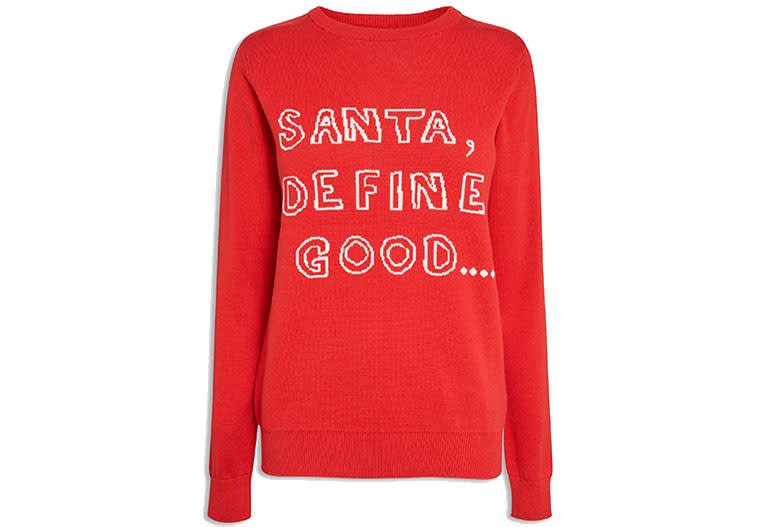 Red Embroidered Jumper, £24, Next
Next have combined the slogan jumper trend with everyone's favourite holiday to create this cheeky embroidered pullover.
Blue Fair Isle Jumper, £59.99, Mango
For any man who isn't totally sold on the Christmas jumper vibe - enter the Mango fair isle sweater. A classic pattern guaranteed to score festive points both ides of the season.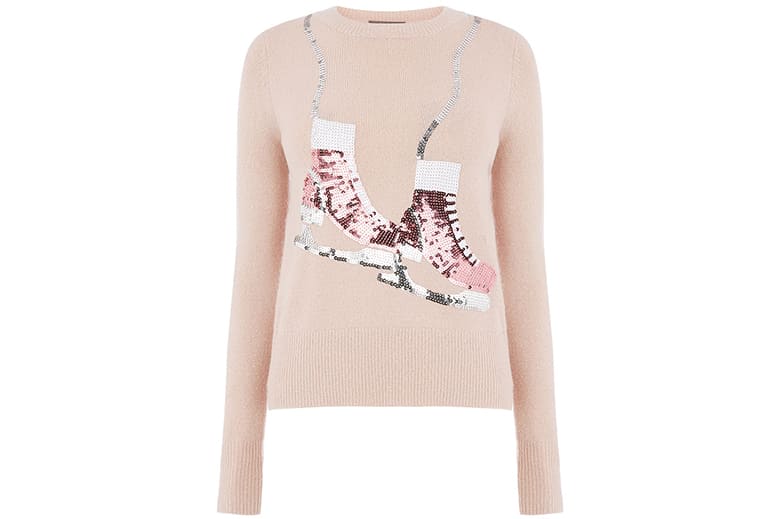 Pink Ice Skate Jumper, £40, Oasis
If you want to side step the more obvious Christmas jumpers out there then Oasis have the cutest pink sweater for you. Complete with sequinned ice skates, this jumper has yuletide joy woven into its seams.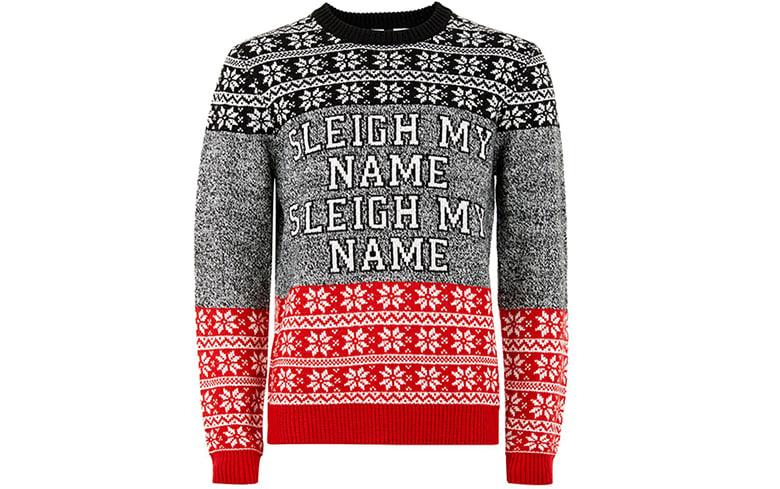 'Sleigh My Name' Contrast Jumper, £30, Topman
This Destiny's Child (we are already sold) inspired Christmas cracker, combines classic festive pattern and fun pun times too.
Yumi Sausage Dog Jumper, £45, Debenhams
Sausage dog lovers out there – we have found your Christmas jumper! Now all we need is a matching one for the pooch for the best festive selfie ever.