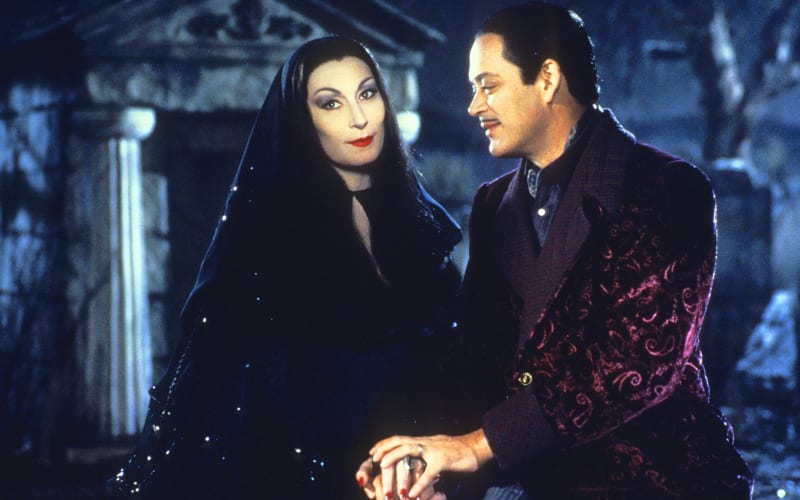 The days of last minute bin-bag witches and ketchup-soaked charity shop wedding dresses are buried. Your style doesn't have to be sacrificed on this hallowed day; Morticia herself would never have been caught dead (or alive?) in anything less than terrifyingly trendsetting, so why should you? Gothic glamour is a key trend for AW17, so invest in garments that will have a life beyond the party and will have you looking spooktacular all season long.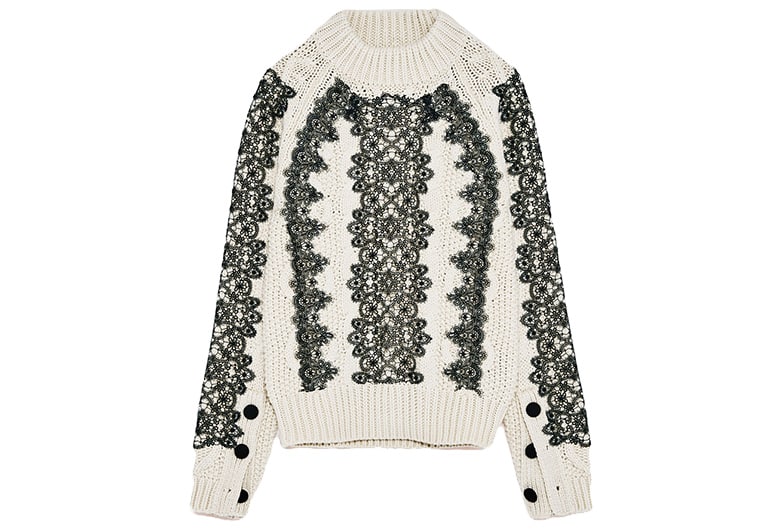 Cable Knit Jumper, £49.99, Zara
Forget the freezing walk home in a skimpy cat leotard, its time for a cosier Halloween look. We love this spider web style lace-covered cable knit from Zara, perfect to transform you into a spooky character and a winter wardrobe favourite.
Silver Puffer Jacket, £100, Cheap Monday at Urban Outfitters
For a look that is out of this world, we recommend this spaceman worthy silver puffer for any aspiring astronauts out there. This makeshift spacesuit is also a dreamy winter statement buy that's both lightweight and super warm.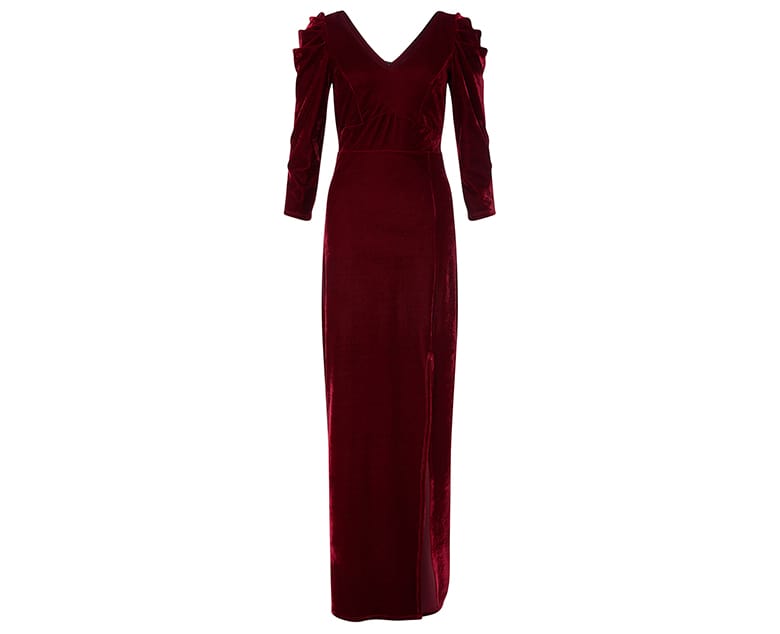 Red Velvet Dress, £119, Monsoon
Red is the AW17 colour statement, everyone from McQueen to Valentino were sending devilishly rouge creations down the catwalk. Velvet immediately doubles your style points - just add horns for your perfect party look. 
Pure Wool Ambassador Hat, £29.50, Marks & Spencer
A natty trilby is a classic style statement ideal for adding a little mystery to your outfit. Whether you're playing a 1920's gangster complete with cigar and breeches or just being a style hero, this hat will guarantee you all the right attention.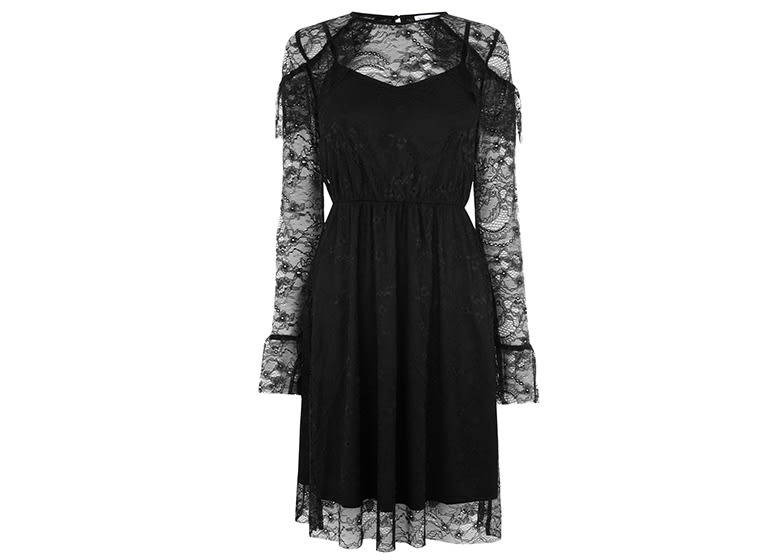 Black lace dress, £52, Warehouse 
There's a good reason why witches are a go-to Halloween look, black lace, ruffles and sheer panelling scream party time. This beautiful lace dress from Warehouse just needs a hat and a broom for the ultimate enchanting look.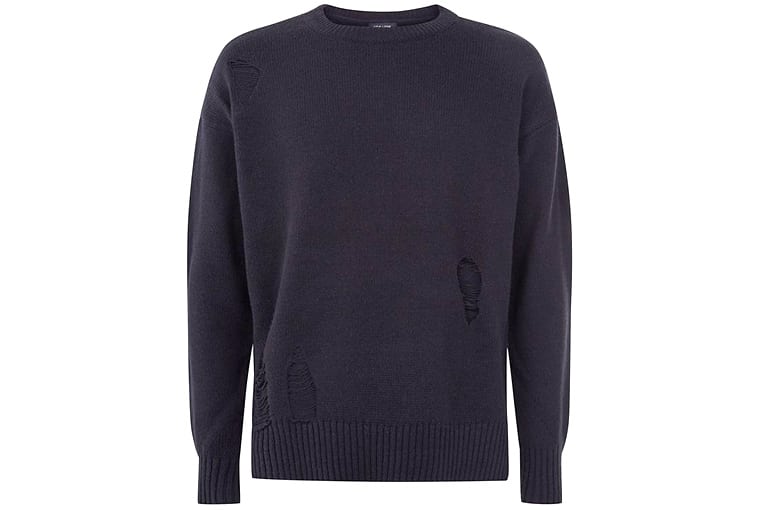 Distressed Jumper, £24.99, New Look
The Yeezy distressed look is very Halloween 2017; this New Look cobweb knit version is fitting for any wannabe Zombie boy about town. Pair with equally ragged trousers for Halloween and a plain pair of skinny jeans thereafter.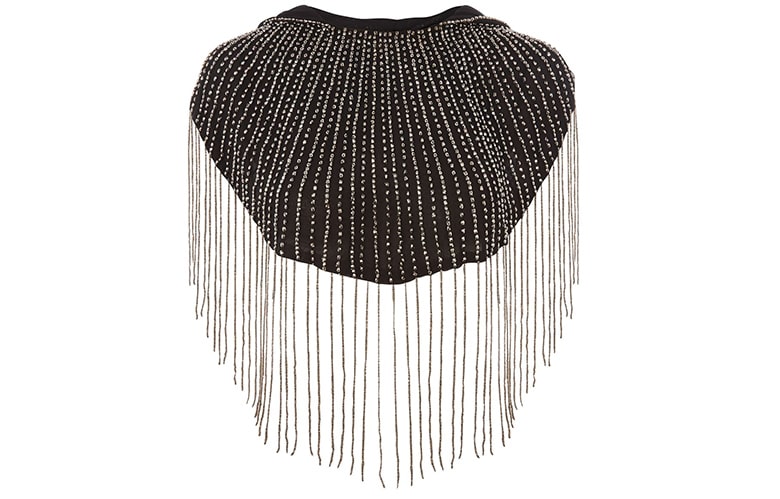 Bejeweled Hooded Cape, £95, Topshop
The cape is a very chic accessory to have at your disposal and the perfect item to throw over your fabulous frock to create an instant vampire. A great alternative to a coat or jacket, this hooded cropped cape brings back the drama of party dressing.
White Ripped Biker Jeans, £55 River Island
Men favour winter white as much women these days and denim is the best way to wear this trend. Handily enough these biker style jeans with ripped knees can provide instant mummification without any toilet roll in sight.

Blood Drip Choker, £1.99 New Look
Want the beheaded look without the fake blood ruining your outfit? Look no further than this ingenious blood drip choker from New Look – great for fake Halloween his and her fatalities!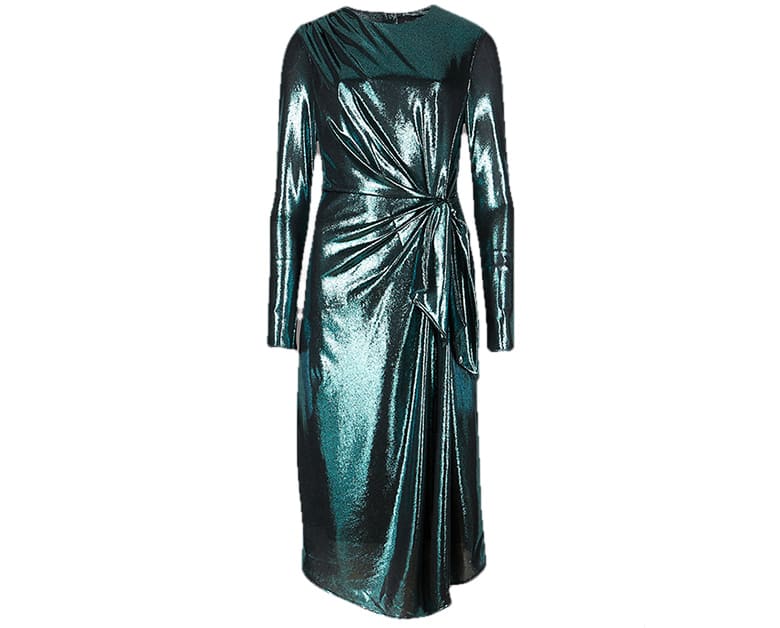 Green Metallic Wrap dress, £79, Marks and Spencer 
With the Christmas party period quickly succeeding the Halloween fun, why not get ahead of the game and go for a two in one. This green metallic wonder works as both as evil temptress Poison Ivy when paired with red hair and tights, but also as belle of the ball for the festive season.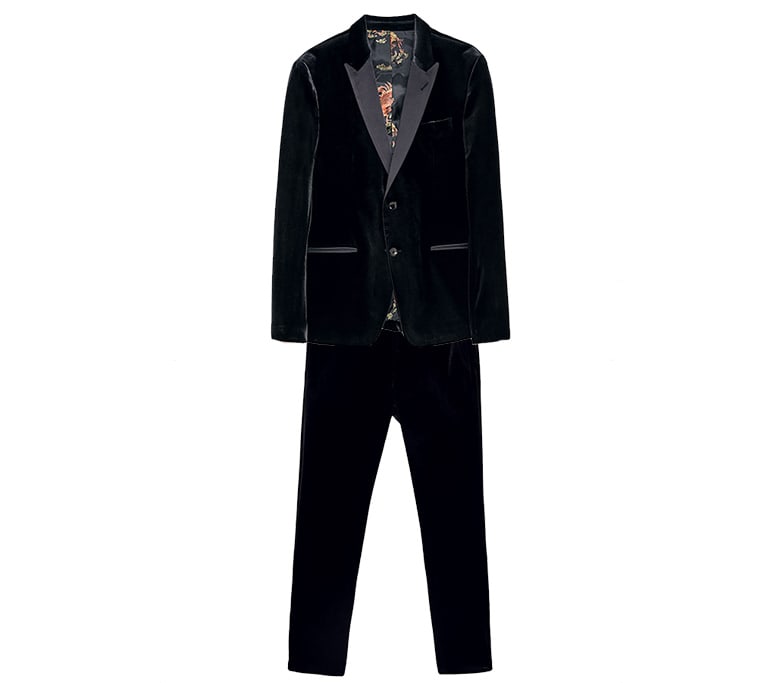 Blue Velvet suit Jacket, £79.99, Trousers, £39.99 Zara
For men, party dressing doesn't get better than a new suit, like this one in dark blue velvet with sumptuous silk lapels – perfect if your planning on being horror's biggest lothario Gomez Addams. All you need now is that pencil moustache and your very own Morticia, and you're good to ghoul.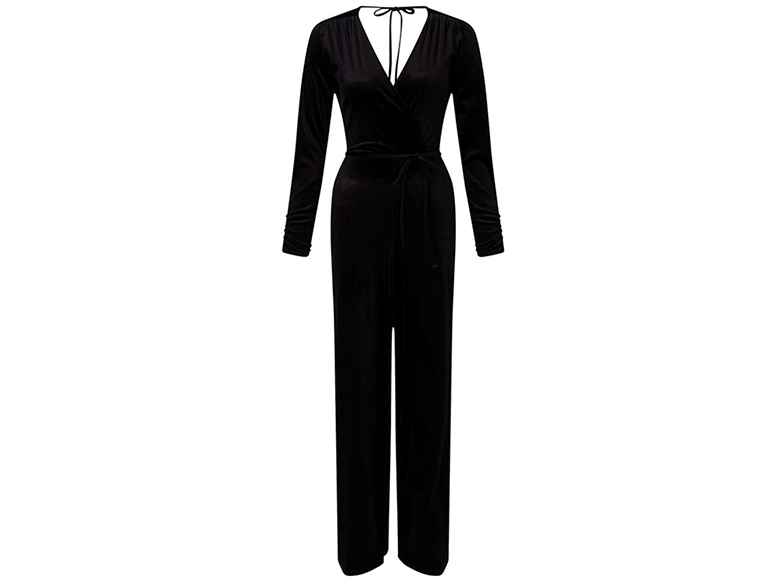 Velvet Cat suit, £45 Miss Selfridge
Another classic character for Halloween dress up fun is Catwoman, arguably the sauciest of all your outfit options. But you can't be Catwoman without a catsuit and this Miss Selfridge velvet version will have you feline fine - with or without cat ears.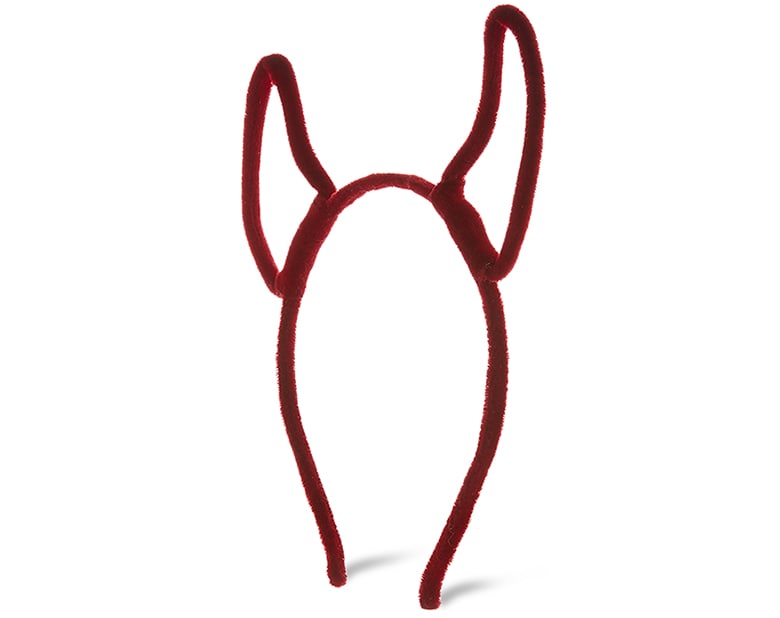 Velvet devil horns, £2, Primark
Surely the easiest way to make a nod to Halloween party costume fun is to pop some cheeky horns on your head, and get on with the party.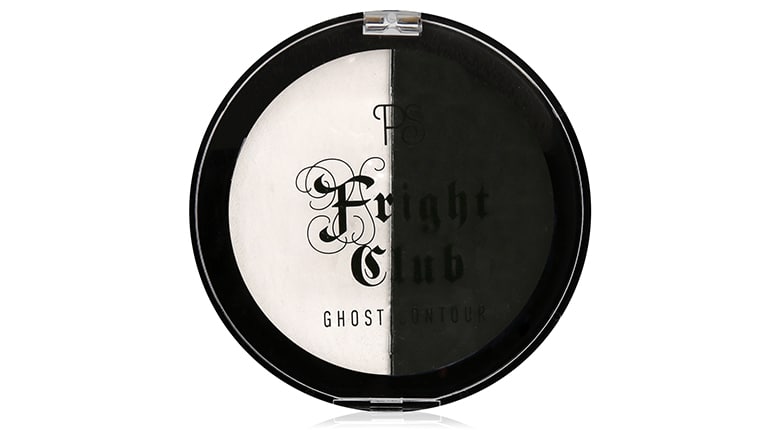 Black and White Face paint, £2 Primark
If you already have your petrifying party look all wrapped up, its time for the make up to come out. This black and white face paint set works perfectly as a creepy contour kit so get cutting those cheekbones out girls and boys.
 Four piece ring set, £7.99, Bershska
Some people say, the devils in the detail. If you're a follower of this philosophy then you'll be all over this ring set from Bershka, with serpents and insects studding your fingers.
'Bauhaus' Studded Kiss Lipstick, £17, Kat Von D at Debenhams
A horrifying shade of lipstick can be the finishing touch to your ghoulish going out get up. We are all about Kat Von D's Studded Kiss lipstick in deep purple making a refreshing change to the usual crimson red lip.