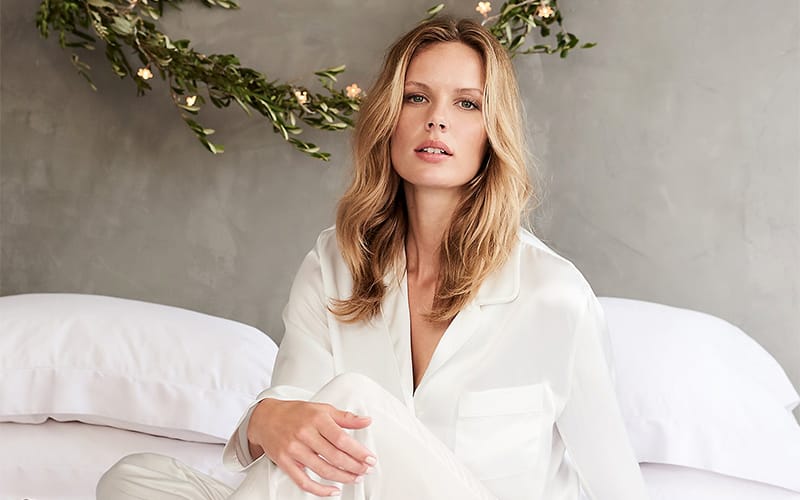 It's getting to that time of year when it is totally acceptable to live in your lounge wear and potter around in your PJs. Cuddly, cosy and warm are the buzz words of the season and we are here to provide you with everything you need to hibernate in this winter. Only the fluffiest robes, the woolliest of jumpers and the snuggest of socks for you to slip on will do. Whether your sinking into the sofa or catching up on some much needed 'Zzz's', there's something soft and warm here for you.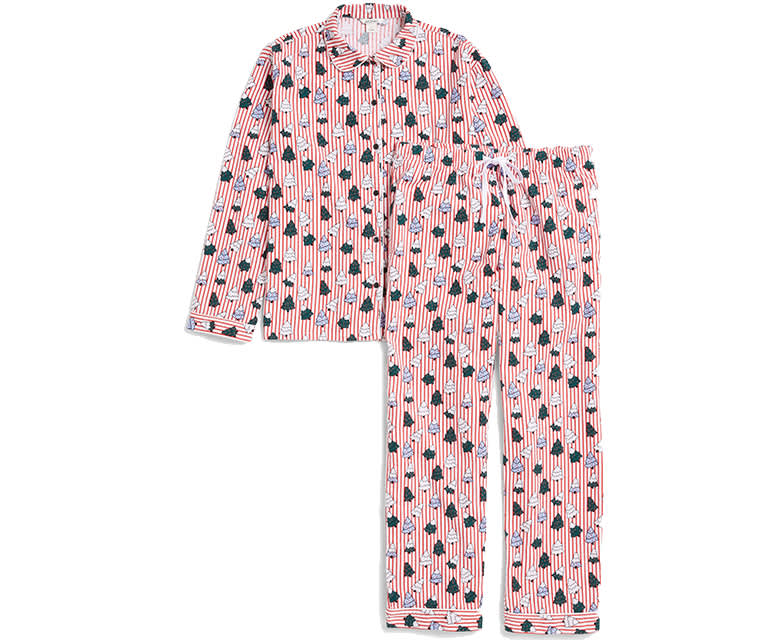 Candy Stripe PJ Set, Monki, £30
Monki are full of the festive spirit this Christmas! This adorable candy cane striped PJ set is covered in tiny snowcapped trees are the perfect way to start the Christmas break and promise to get you in the mood for a snooze.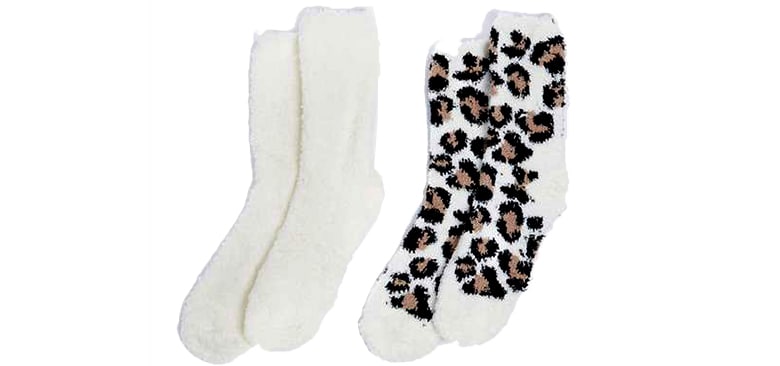 Two Pack Leopard Print Fluffy Socks, £6, Dorothy Perkins
'Tis the season for super toasty socks. This two pack of fluffy socks should get you ready for endless nights watching Christmas films and vegging out on the sofa.
Round Neck Jacquard Jumper, £59.99, Zara
While some of us might be ashamed to run to the door in our Santa onesie, or worse yet welcome relatives in your furry nightgown - this jumper from Zara is just as warm and lovely inside as it is stylish and chic outside.

Pink feather flip flop feather slippers, £14, River Island
Reimagine yourself in a 1940's black and white Hollywood movie and you would probably be wearing slippers similar to these. We are in love with this kitsch take on the classic marabou slipper - perfect for any festive fashionista.
Hooded Red and White Nightgown, £58.58, Victoria Secret
While you may associate Victoria's Secret with saucy lingerie they make some super snuggly nightgowns, especially this red and white hooded number. So take a leaf out of Santa's book this year when it comes to lounging about the house.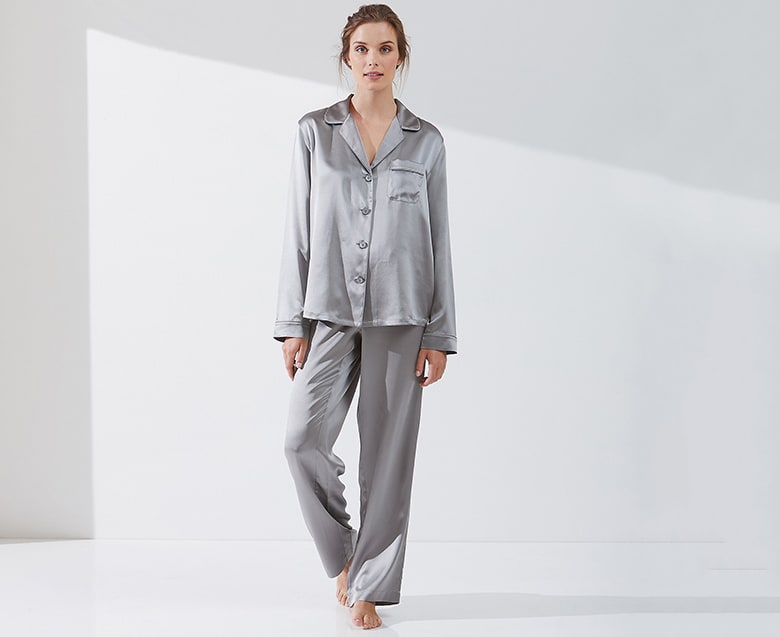 Grey Silk Piped Pyjama Set, £149, White Company
If you want to lie around in total luxury this winter, then look no further than the White Company for 100% silk sleepwear. This soft grey, piped PJ set is the ultimate indulgence for any lounge lover.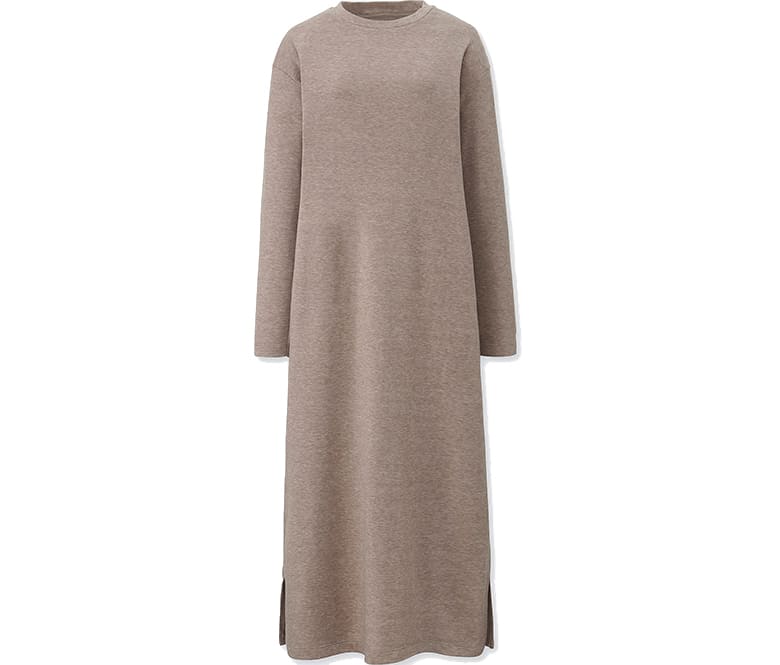 Beige Heat Tech Lounge Dress, £24.90, Uniqlo
Say hello to lounge-wear for outdoors! Heat-Tech from Uniqlo is perfect for outdoor adventures, such as sitting about apres ski with a hot chocolate. The fabric of this dress even contains argan oil moisturiser to keep your skin feeling super soft.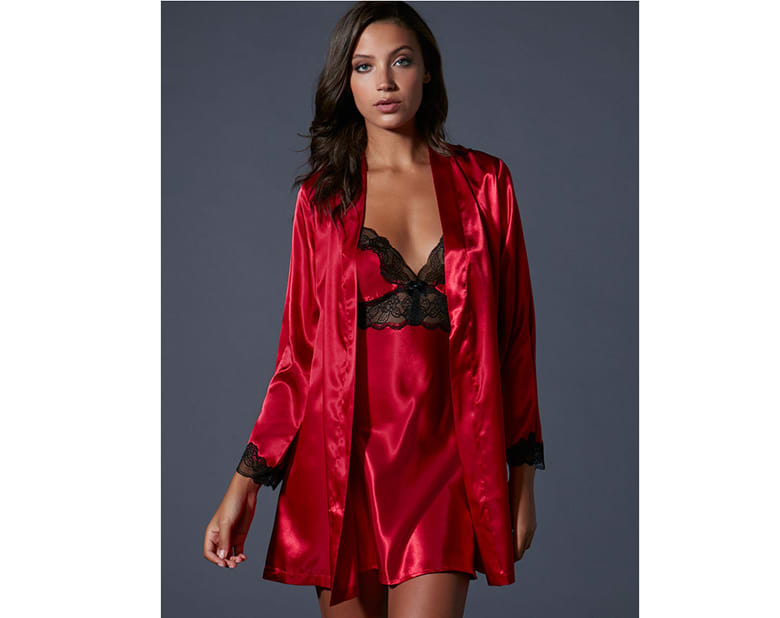 Cheryl Red Satin Robe Set, £50, Boux Avenue
For those among us who prefer a more stylish sleep repose, there is this gorgeous satin robe set from Boux Avenue. Available in festive red, this set is perfect for adding a little glamour to Christmas morning.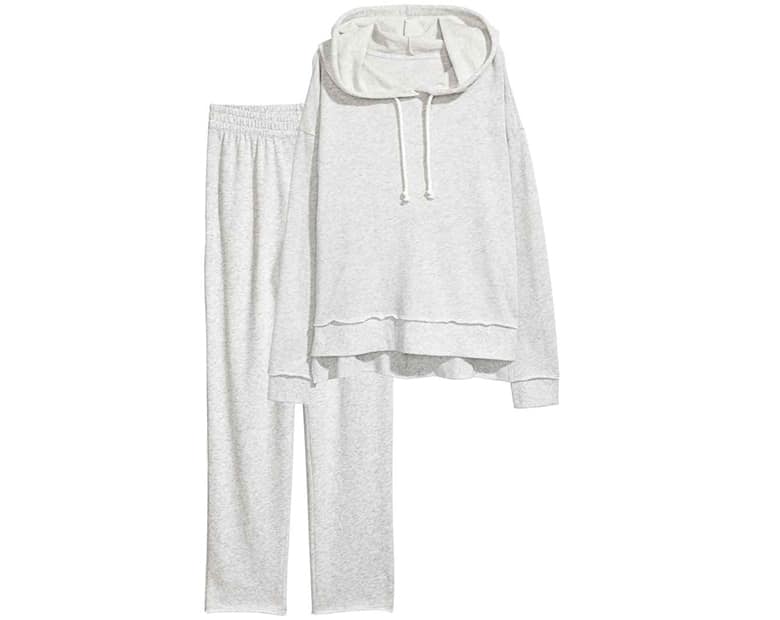 Grey Lounge Set, £29.99, H&M
This dreamy duo is every loungers dream, great to throw on anytime to get yourself feeling relaxed and ready to do…absolutely nothing. We guarantee you will struggle to take this off when Christmas is over.
Red Fleece Fair Isle print Onesie, £30, M&S
It wouldn't be Christmas without a very festive onesie to wriggle into at the end of long day. Keep in classic with this Fair Isle fleece one-piece complete with hood and fluffy pom-poms.