The biggest night of the year is almost here and the hunt for the perfect dress is on! If only someone could map out a foolproof guide to dressing to impress this New Year's Eve...
Enter stage left the iconic Missguided at Westfield Stratford, with hundreds of dazzling pocket friendly options for festive fashion girls keen to dazzle and delight as they usher in 2019. No matter the event, the dress code or your party mood, Missguided has thought of everything, and has all your needs solved. Start now with our top eight fashion tips for a successful Missguided New Year's Eve.
1. DARE TO BE DIFFERENT
Why not stand out from the crowd in a jumpsuit, co-ordinated set, or a dress that expresses the real you?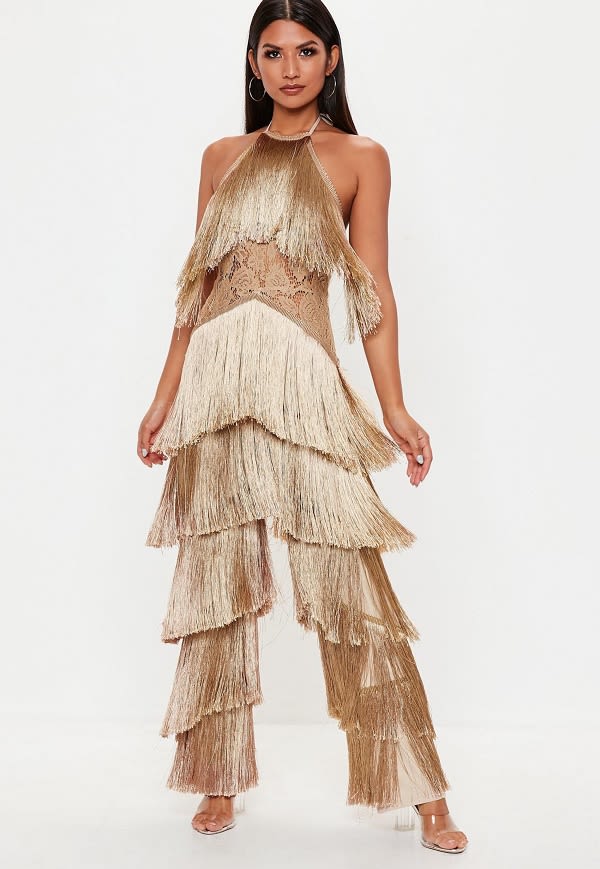 Camel Fringe Lace Jumpsuit, £60, Missguided
2. GO BODY-CON
If your post Christmas body is not washboard fit, opt for a dress or playsuit with clever details - a well placed ruffle will make you feel your absolute winning best.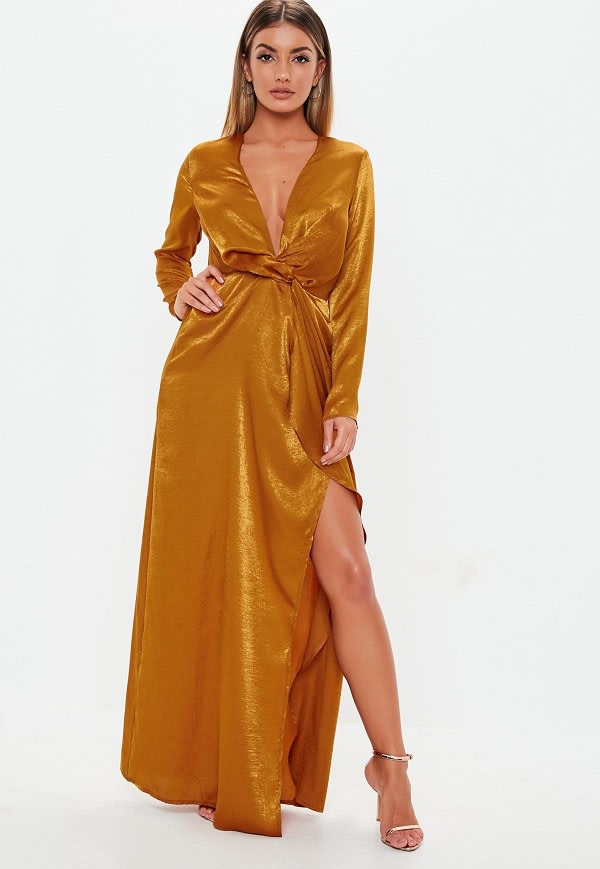 Rust Wrap Front Satin Maxi Dress, £40, Missguided
3. BE A DANCING QUEEN
Choose an outfit that can pull your best shapes in. Does it stretch? Give good silhouette?
Black Feather Jumpsuit, £45, Missguided
4. DRESS FOR YOUR AUDIENCE
House party, night on the town or dinner dance with dress code? Read the small print, and know your audience to get it right on the night.
Navy Bardot Fishtail Hem Dress, £30, Missguided
5. GO BIG ON ONE DETAIL
Glamour isn't about piling on the glitz, in fact understated elegance is equally sexy. This New Year's Eve pick one detail - such as exposed shoulder - to max out on, and the compliments will come pouring in.
Green High Neck Frill Cold Shoulder Midi Dress, £28, Missguided
6. KNOW YOUR COMFORT LEVEL
You are in for a long night of fun and dancing, so make sure your dress and shoe combination is sustainable (and pain free) for at least five hours.
Burgundy Velvet Wrap Mini Dress, £22, Missguided
7. MAXI IS AS SEXY AS MINI
A long dress won't just keep you warmer on a cold December night, but chosen wisely, can be more glamorous than a minidress.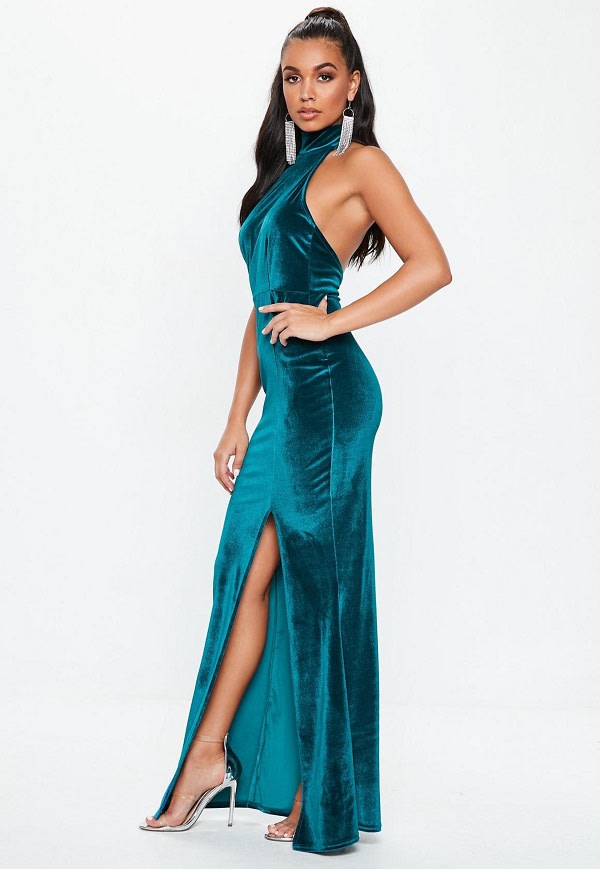 Burgundy Velvet Wrap Mini Dress, £22 Missguided
8. LBD IS STILL A STAPLE
'If ain't broke, don't fix it,' - a simple LBD is a winner when paired with high heels and polished hair and make-up. See: Meghan Markle.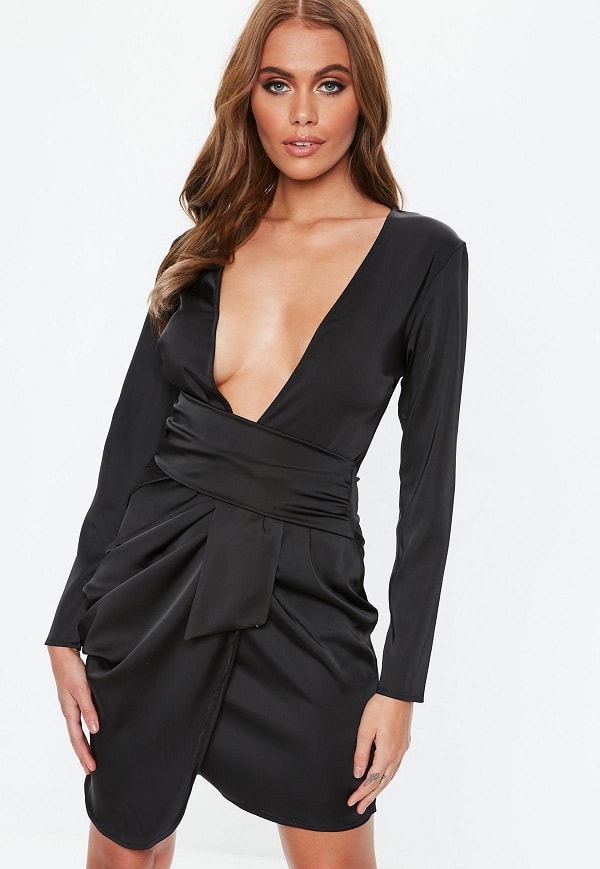 Tall Black Satin Drape Dress, £35, Missguided