The monochrome ensemble is like that friend you've known for years, seemingly timeless but always relevant. For Spring/Summer 2017, fashion houses have reinvented the look through complex geometrics and simple contrasts, finding power in the purity of strict black and white.
Popping up in collections during Paris and London Fashion Weeks, monochrome has had a sleek update thanks to design houses such as Dior, Lanvin, Alexander McQueen and Topshop Unique, who each highlighted three key ways to wear the trend this season.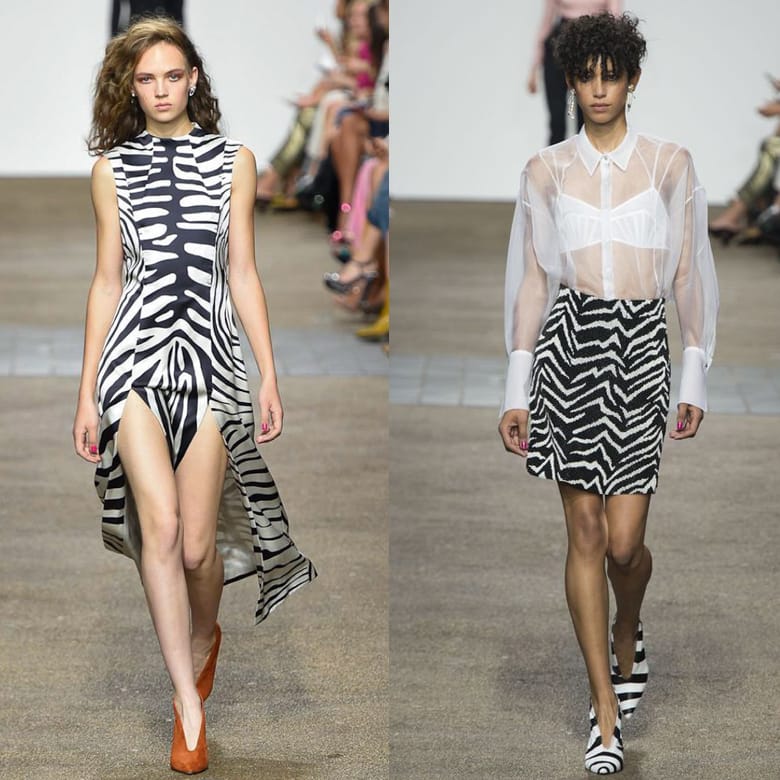 Pattern play, all-over zebra prints, couture detailing and geometric designs all play their part in this striking style story, as monochrome takes an untamed edge for 2017. Topshop Unique showcased a series of zebra prints at London Fashion Week, including 80s inspired shoes and separates, and a bold statement dress which featured in our SS17 campaign alongside Storm Troopers.
Go wild and add some pattern to your spring ensembles: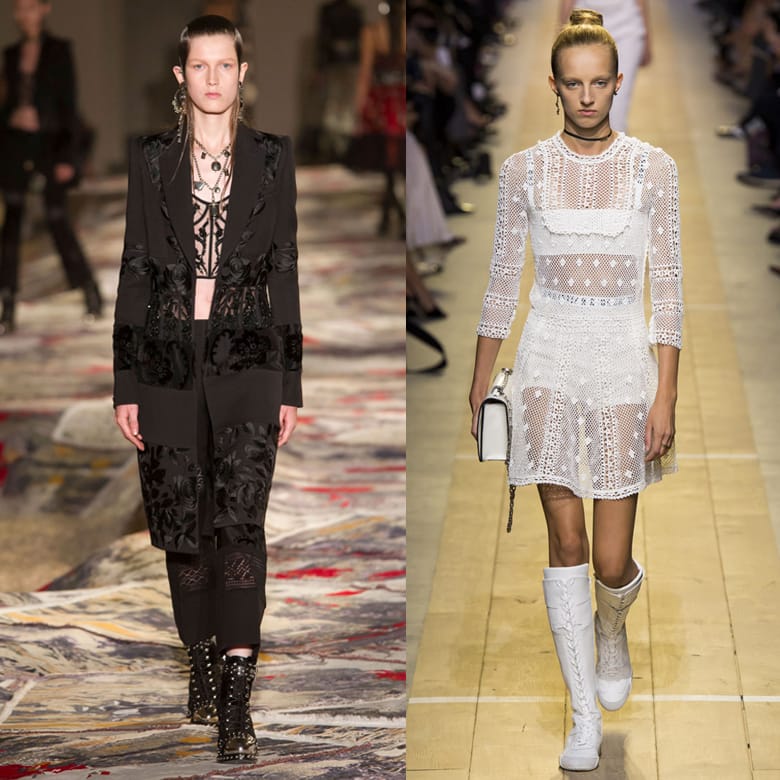 For an elegant but striking look, pare back the patterns to a single all-over colour. This season, designers mixed textures and cut outs to create interest and movement in bold colour-blocking outfits. On the catwalk, Alexander McQueen showed daring all black cut-away separates and sweeping lace gowns that hugged the figure. Meanwhile at Dior, stark white outfits prevailed in sophisticated lace.
Achieve this chic block look with garments in textured fabrics:
At its most effective, the discipline of strict black and white is mirrored in clean lines and sharp silhouettes. The look has such staying power because it is universally flattering (handy for those of use who aren't supermodels!) makes anyone look instantly polished and pulled-together.
Try the sleek look with these black and white beauties: