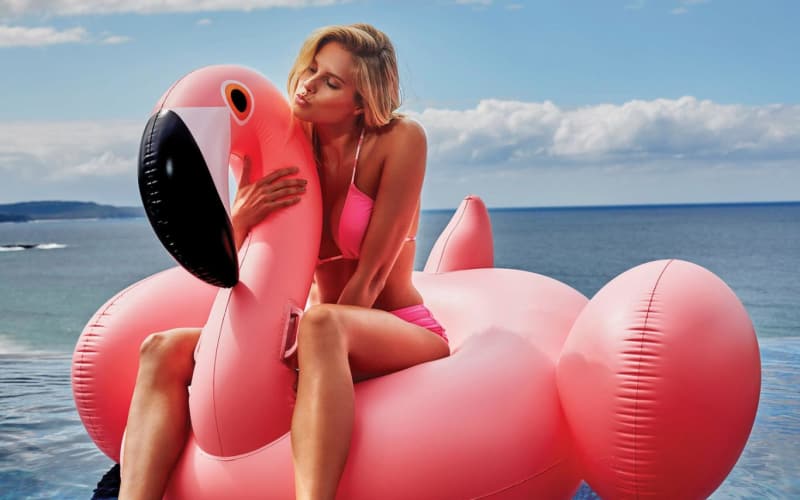 Summer is the season when everything around us turns to Instagram gold: bright flowers, pink sunsets, ripped abs, a chance to showcase a maxi dress a day, and lots of eye-catching pool inflatables. Every girl needs a few aces up her sleeve for a picture-perfect feed, and there's no better way to up your game than with a clutch of standout accessories. From inflatables to head-turning straw hats, we've found the Instagram icons for#summer2017.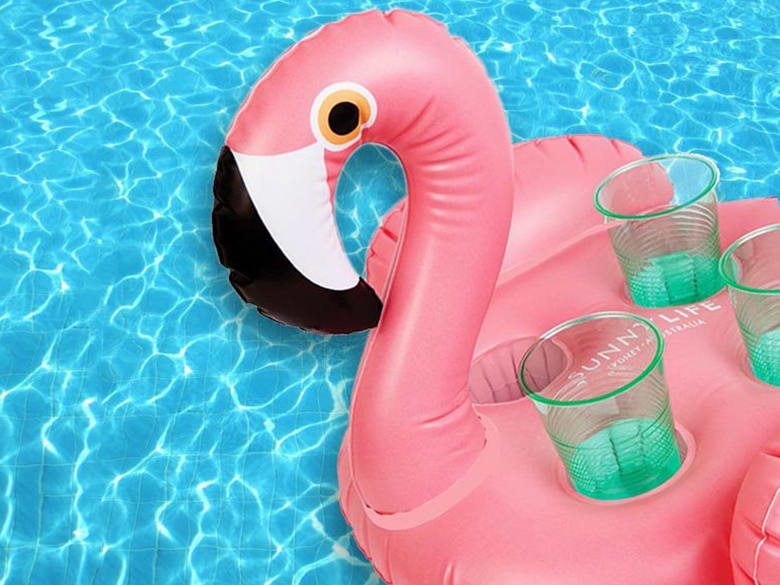 Sunnylife Inflatable Flamingo Drinks Holder, £14.50, Paperchase
No summer holiday is complete without a candy pink flamingo, but an inflatable that lets us laze in the pool as well as ensuring our cocktails are never far from hand? That's our idea of alfresco entertaining! No need to stop reclining with this perky flamingo drinks holder; just let the beverages float on by.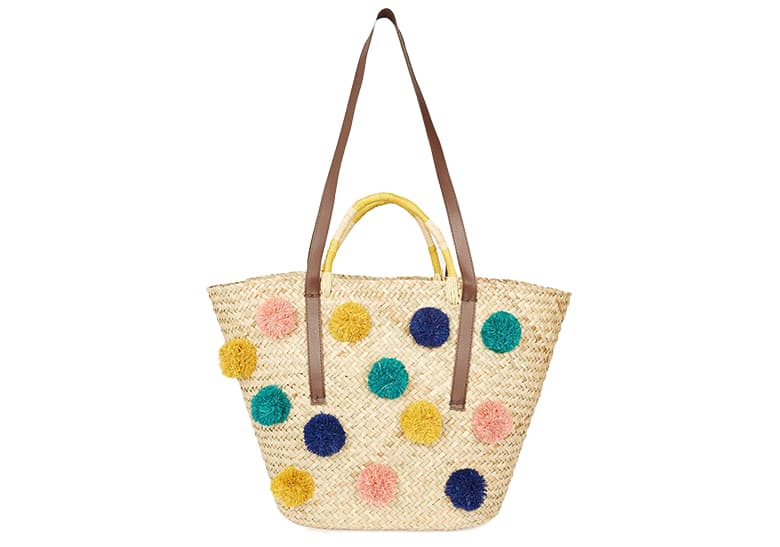 Summer Pom Pom Straw Tote Bag, £28.00, Topshop
More is more when it comes to accessories this summer so accessorise the on-trend way with this straw shopper accented with multi-coloured pom-poms, and match with gladiator sandals for Greek island vibes.
Tropical Print Overshirt, £19.99, Zara
Give your wardrobe a summer ready spin with this vibrant Hawaiian print overshirt, softly tailored to rustle lightly in the breeze. A chic poolside cover-up if you're lucky enough to be beside tropical shores, and a welcome splash of colour to liven your daily basics too.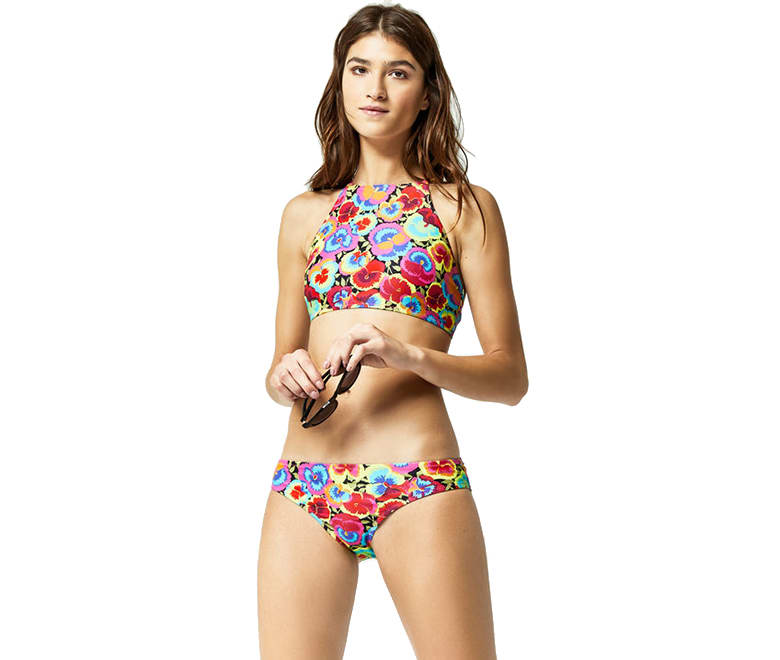 Pansy Pop Bikini Bottoms, £10.00, Bikini Top, £10.00, Warehouse
No perennial is enjoying the floral fascination quite like the pretty garden pansy – see Christopher Kane's entire summer collection for more details. This colour-pop bikini with a psychedelic power print is a great way to embrace the mood for statement brights.
Mermaid Tail Pool Float, £24.50, Urban Outfitters
This oversized mermaid pool float complete with flouncy tail is by far the snazziest inflatable we've seen this summer. Lay back, put your feet up, and indulge all your Little Mermaid childhood dreams.
Slogan Floppy Hat, £15.00, Debenhams
Top of everyone's holiday list at the moment is a wide-brimmed straw hat, especially one which lets you wear your sentiments via fun stitching. Prep your holiday wardrobe with this stylish floppy hat. You'll find the best bit on the brim - curlicued embroidery that reads 'Made for the beach.'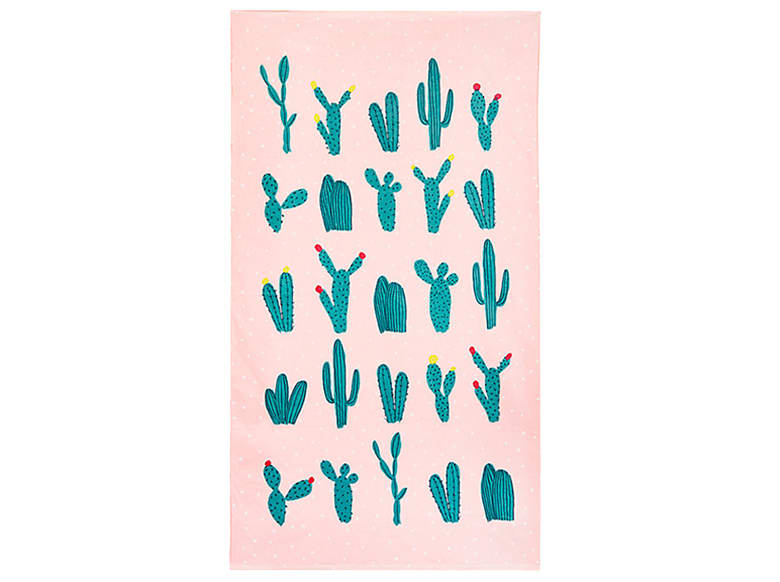 Cactus Beach Towel, £15.00, John Lewis
Rest assured, these colourful cacti are perfectly safe to lie on, and beach towel printed with pen and ink illustrations is a great way to indulge your love of tropical plants - no green fingers necessary.