Back in 2018 Christopher Bailey departed Burberry after a 17 year tenure leaving some very big shoes to fill. Yet Riccardo Tisci's stellar SS19 debut for Burberry not only set the bar for the season but also for the future of the brand and has now hit the Westfield London store.
Tisci's blueprint for Burberry can also be seen in his latest AW19 collection, forming a language for the brand that pays homage to its British heritage combined with Tisci's knack for Italian glamour and some fierce street styling. While the new creative director abandoned the short lived,' see now, buy now formula' he instigated an exciting programme of seasonal releases to keep fans on their toes. Following the formal product drop on February 27th Westfield is here to take you through the ABCs of Burberry's fresh new look.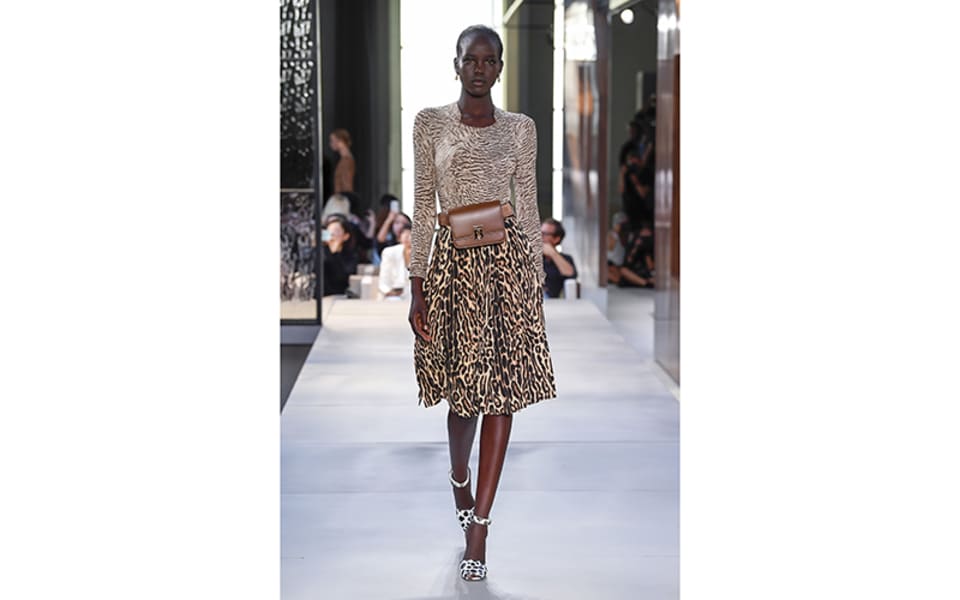 A Animal Magnetism
By now you have probably twigged that animal print is a massive trend for SS19, and it all stems back to the Burberry catwalk where it was seen in abundance.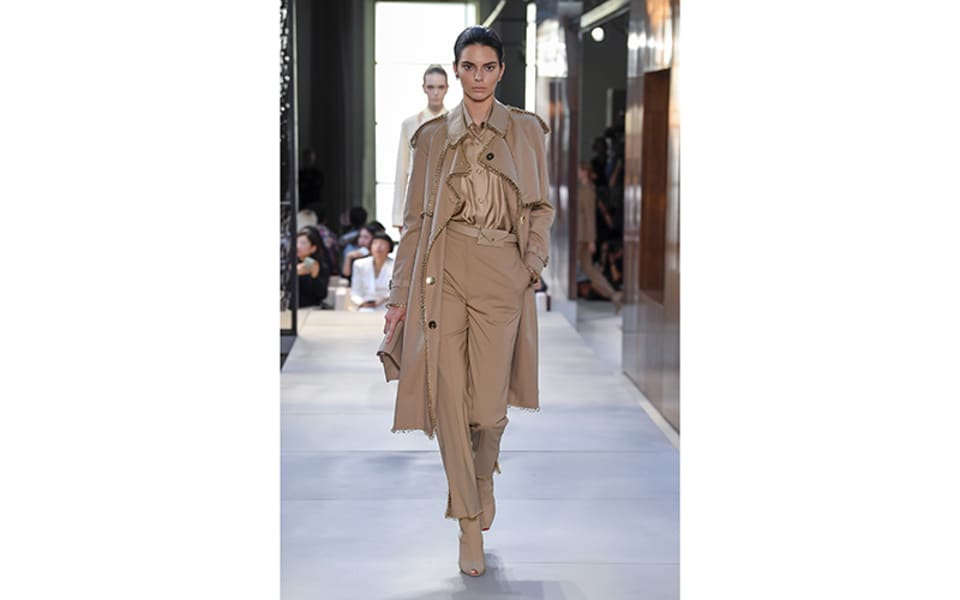 B Beige
Burberry single handedly put beige back on the map by layering up shades of tan, camel and taupe to perfection.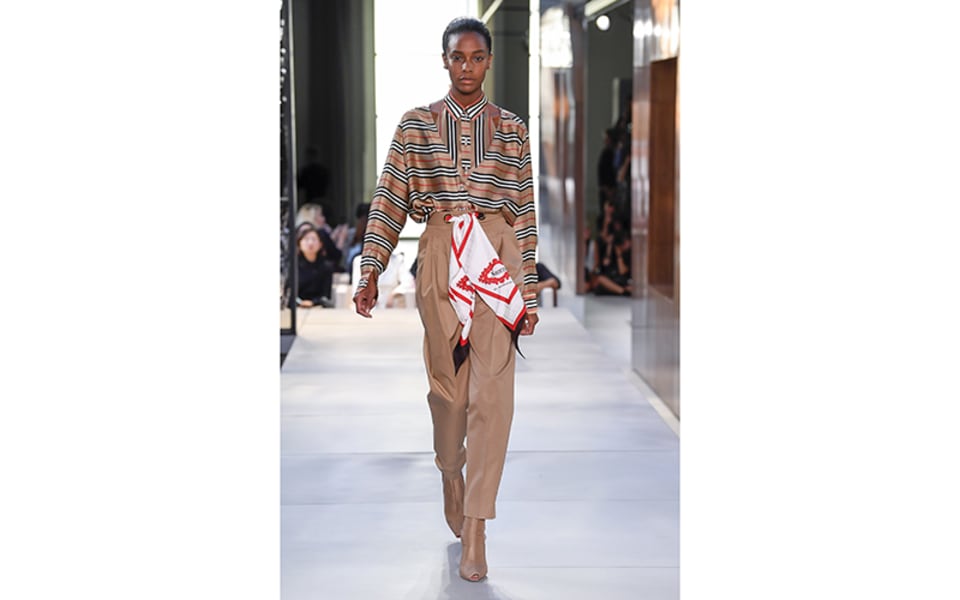 C Check
Burberry is synonymous is its check, but for SS19 Riccardo Tisci showcased only the vertical stripes of the classic pattern - an instant hit with even the most hardcore heritage fans.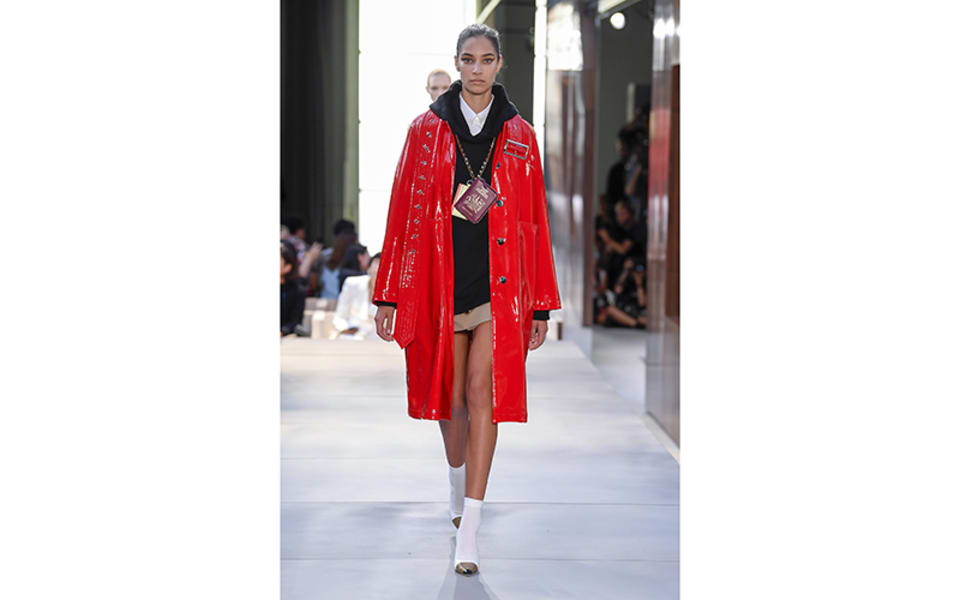 D Details
Whether it was the cumberband style belts over trenchcoats, the school girl mary janes or jangling passport medallions, the key to Tisci's new look Burberry is all in the finer details.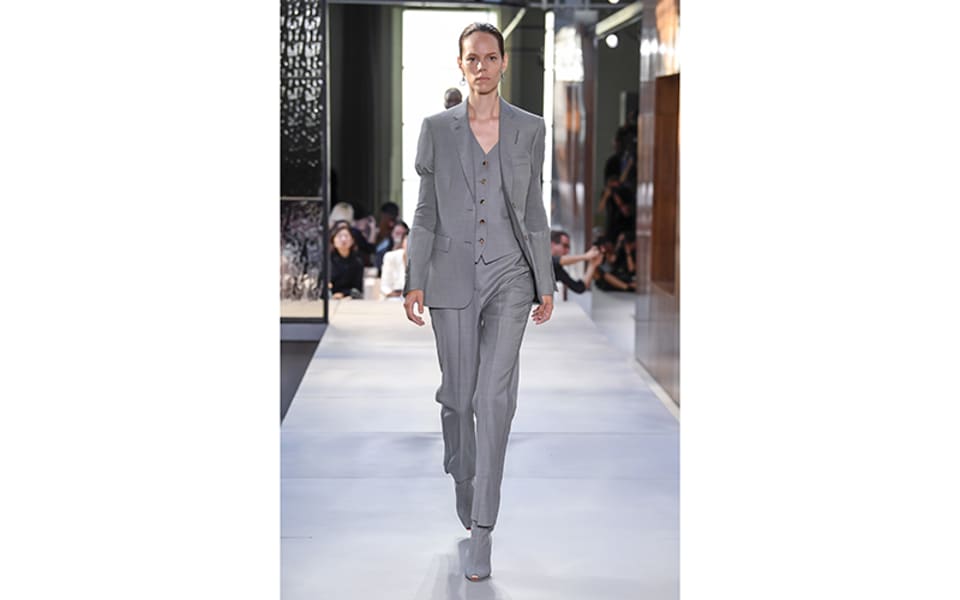 E Englishness
Despite his Italian roots, Riccardo Tisci is an irrefutable anglophile and this was communicated clearly on the catwalk (just check out the Savile row inspired tailoring) as well as his latest collaboration with designer Vivienne Westwood.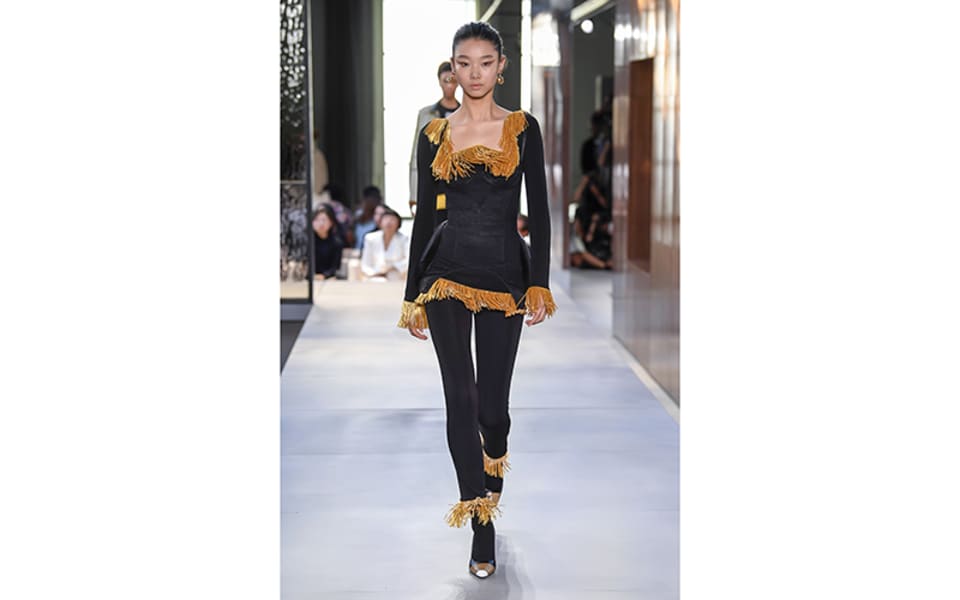 F Fringe
Nothing says 'vive britannia' like some repurposed military epaulette fringe to transform an LBD or trouser leg.
G Gothic
Black leather and fishnet were used to great gothic effect on the SS19 Burberry runway - a trend that will carry right through to next season judging by the AW19 catwalks.