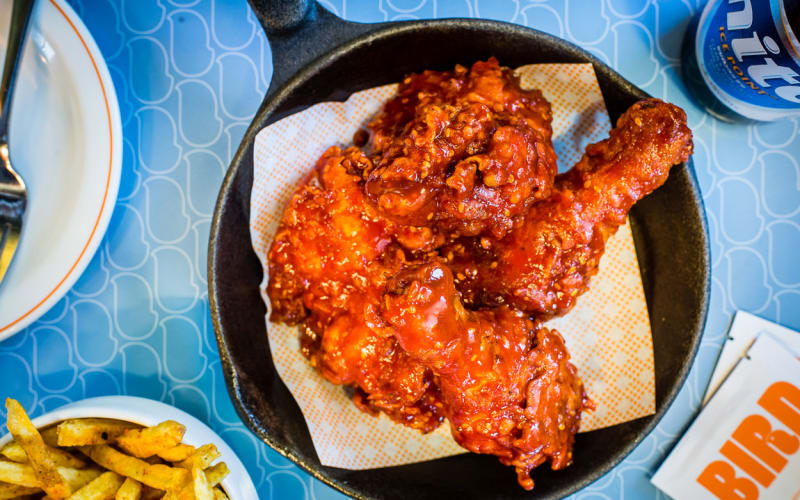 London is teeming with shops and restaurants serving up juicy chooks. But where to get the best at Westfield? Start with these 6 delicious places to try today:
Bird does what it says on the box: specialising in crispy fried, free-range birds. The key to their dishes, however, lies in the homemade glazes and dipping sauces – from Buttermilk Ranch or Sticky Soy to Blue Cheese or Wasabi Lime Mayo. Have a sweet tooth? Go for the Chicken & Waffles drizzled in Canadian Maple Syrup – your taste buds will thank you.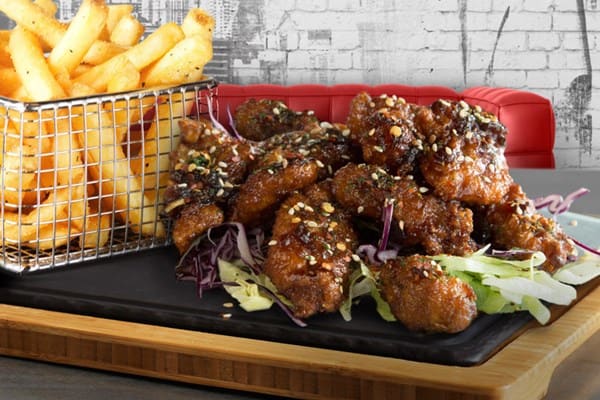 Thank God it's Fri…ed Chicken, and there's lots of it. Your must-have at TGI Fridays? Jack Daniels Glazed Wings topped with sesame seeds and chili flakes. Plus, if you're feeling a bit famished this May Bank Holiday weekend, you can easily pick up a free Hot Cajun Chick-Cone through their app.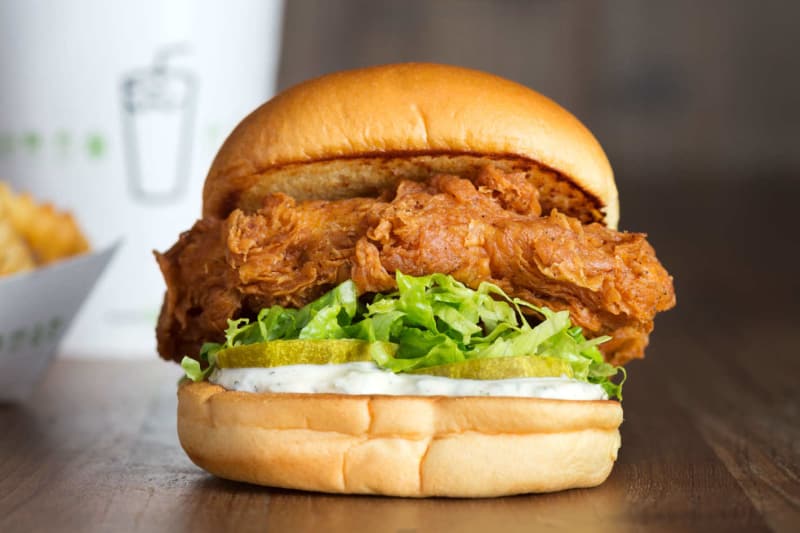 Prepare to have your feathers ruffled – Shake Shack have just launched their first chicken burger in the UK.  Made with slow-cooked breast marinated in creamy buttermilk, the chicken is battered, coated in seasoned flour and crisp-fried. Laden with lettuce, a buttermilk herb mayonnaise and pickles, this burger is set to be a London favourite.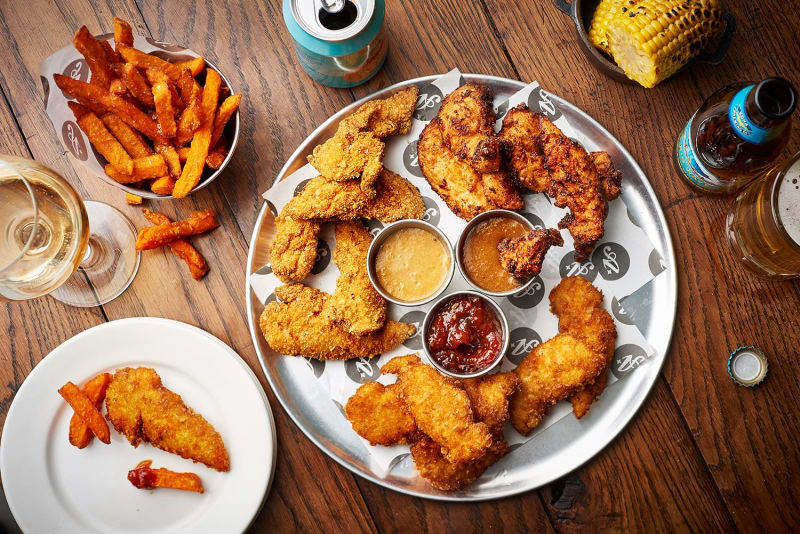 Chicken and bowling – what's more to want? Book in to 'Drink, Dine and Bowl' and you'll get two courses, a cocktail and a game of bowling for up to £35.  Strike a winner by choosing the Jumbo Wings with your choice of Buffalo Hot Sauce or Bourbon BBQ Sauce.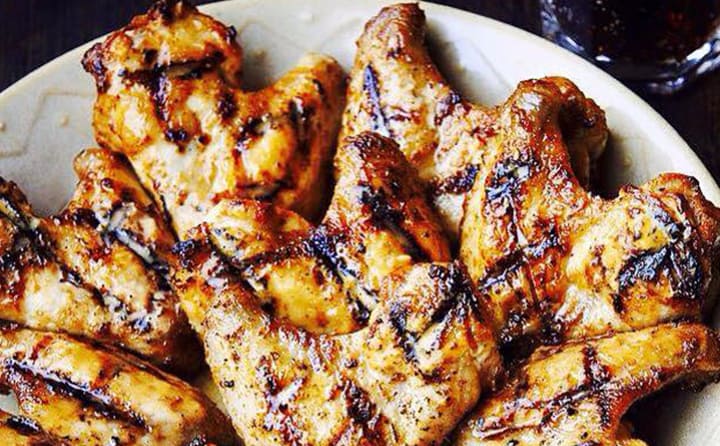 The legendary flame-grilled Peri-Peri chicken needs no introduction. Marinated for 24 hours and grilled to order, Nando's cheeky chicken is perfect for a casual meal. If you're feeling adventurous, spice up your life with Wing Roulette – 10 randomly spiced wings that are guaranteed to turn up the heat.
Find Nando's at Westfield London W12 >
LEVI ROOTS CARIBBEAN SMOKEHOUSE