Now that your January health kick has eased up, it's time to reward your hard work with a little indulgence. What better way than with a towering pile of pancakes on Shrove Tuesday?
Work up an appetite on 28 February, and take your pick of these perfect pancakes.
Good things come in small packages, or in this case - small pancakes. The best part about a visit to Dunkers' kiosks (besides the sugar hit) is your ability to run wild with topping choices, of which the options seem limitless. These bite-sized mini morsels were made to be Instagrammed: just check out these lip-smacking snaps.
The Dunkers' motto? "Every Day is Pancake Day." We couldn't agree more. 
Find Dunkers & Co. at Westfield London >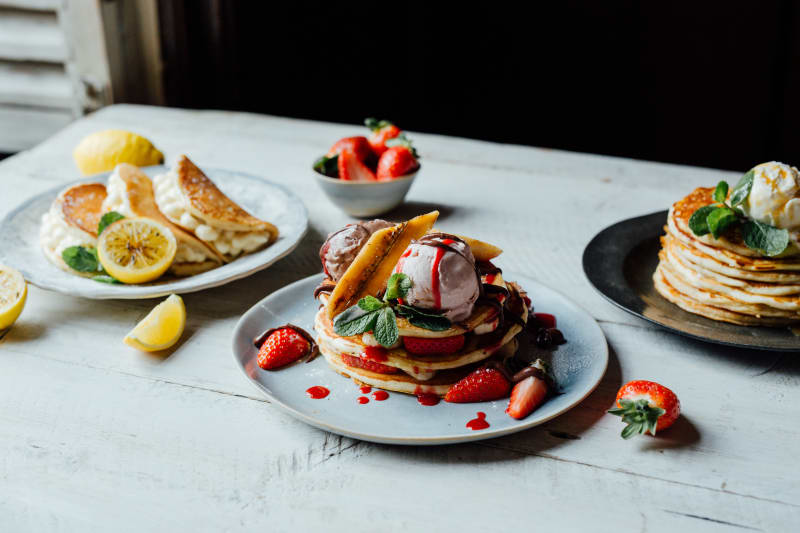 Bill's 'Annual Pancake Party' has arrived, and this year he's delivered a Lemon Cheesecake sandwich, a Salted Caramel Stack and a pièce de résistance Banana Split. Download a voucher here and you'll get pancakes and a glass of prosecco for just £10. The party starts at midday each day until Tuesday 28 Februay.
Starting from £5.95
Traditionally, Shrove Tuesday was a time of confession when people were absolved of their sins. Balans, however, are more inclined to encourage sins than forgive them. The team have produced a collection of intoxicatingly boozy plates, including Black Cherry Pancakes with Fresh Cream and a Kirsch and Black Cherry Sauce, a Crêpe Suzette with an Orange and Grand Marnier sauce, and 'Slap On The Rum' - fluffy pancakes with roasted pineapple, ginger and rum syrup.
Sweet and sinful.
Find Balans Soho Society at Westfield London >
While a pancake is thick and fluffy, its close cousin the crêpe is thin and flat – but equally delicious. Crêpeaffaire's extensive menu, ranging from Apple Crumble or Belgian Chocolate, to Hoisin Duck or Le Goat Deluxe, make them the perfect spot for breakfast, lunch or a snack.
Sweet crêpes from £3.95 and savoury crêpes from £4.95
Find Crepeaffaire at Westfield London >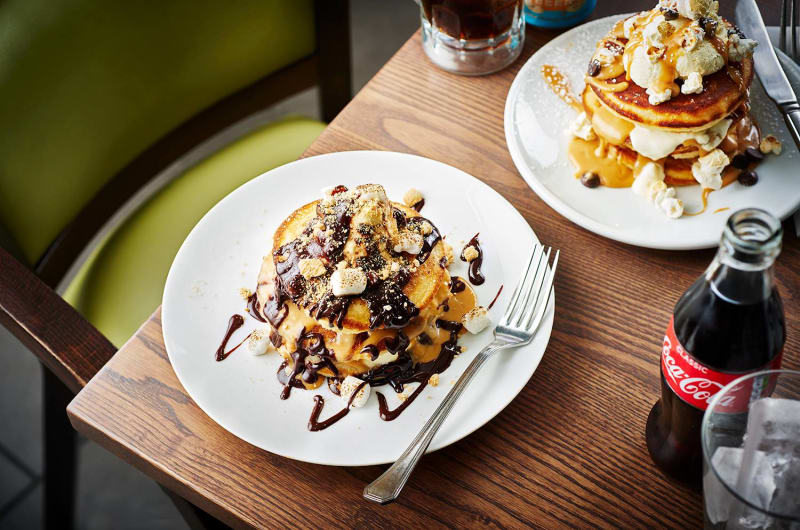 Until Tuesday 28 February, All Star Lanes will be serving up two special stacks. Choose between the Banoffee Baller - a triple stack topped with caramelised bananas, whipped cream and dark chocolate sauce – or the Sweet, Salt & Pop Stacker covered with caramel, smoked sea salt and whipped cream, finished off with crunchy popcorn. Perfect for sharing, or to keep all to yourself.
£9 each
---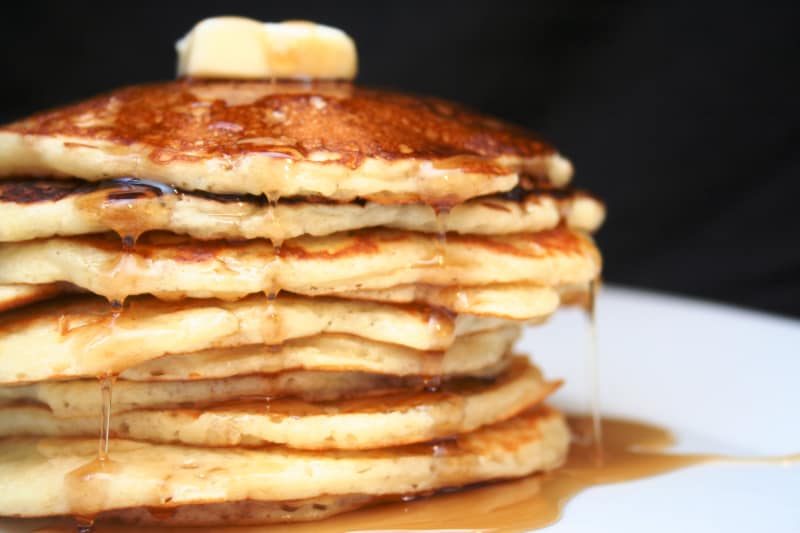 Keen to rustle up a few pancakes at home? Here's a quick and easy recipe from Balans Soho Society that will make 6-8 mouth-watering pancakes (depending on size):
135g flour
2 eggs
325ml milk
1 tbsp oil
Pinch of salt
Mix the ingredients well, butter a medium-sized saucepan, and ladle the mixture in. Get flipping!