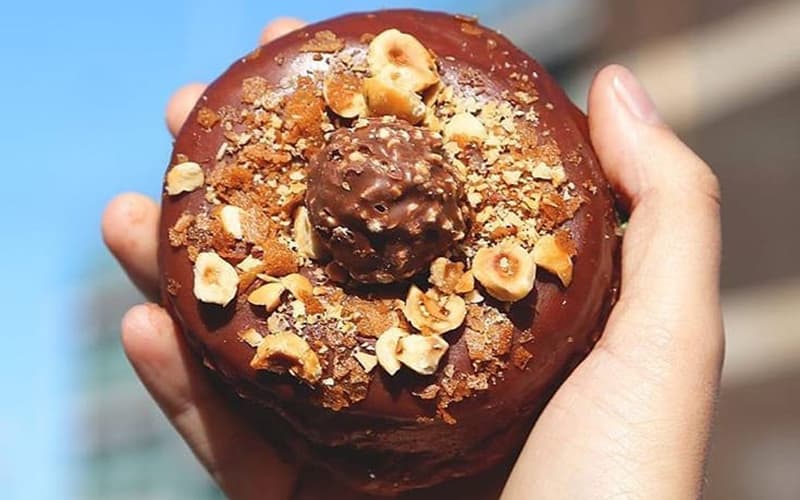 Chocaholics - brace yourselves. We've put together a melt-in-your-mouth tasting tour for your next visit to Westfield. It's time to try..
1. THIS ICE CREAM (WITH A TWIST)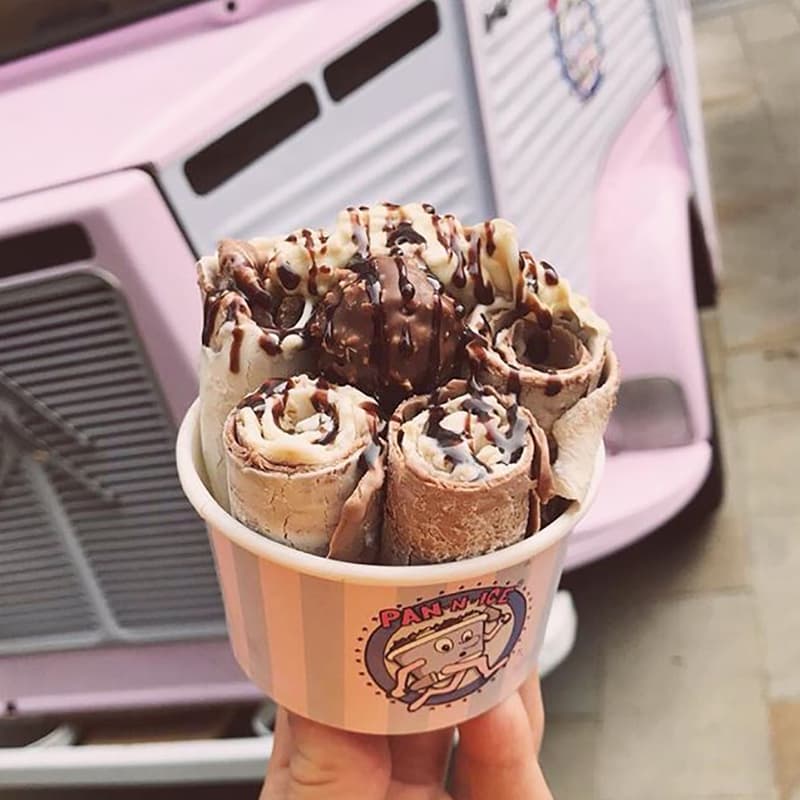 The hottest dessert to hit London right now is this freeze-fried ice cream by Pan-N-Ice. Not exactly sure what that is? Watch the drool-worthy video below and find out more here.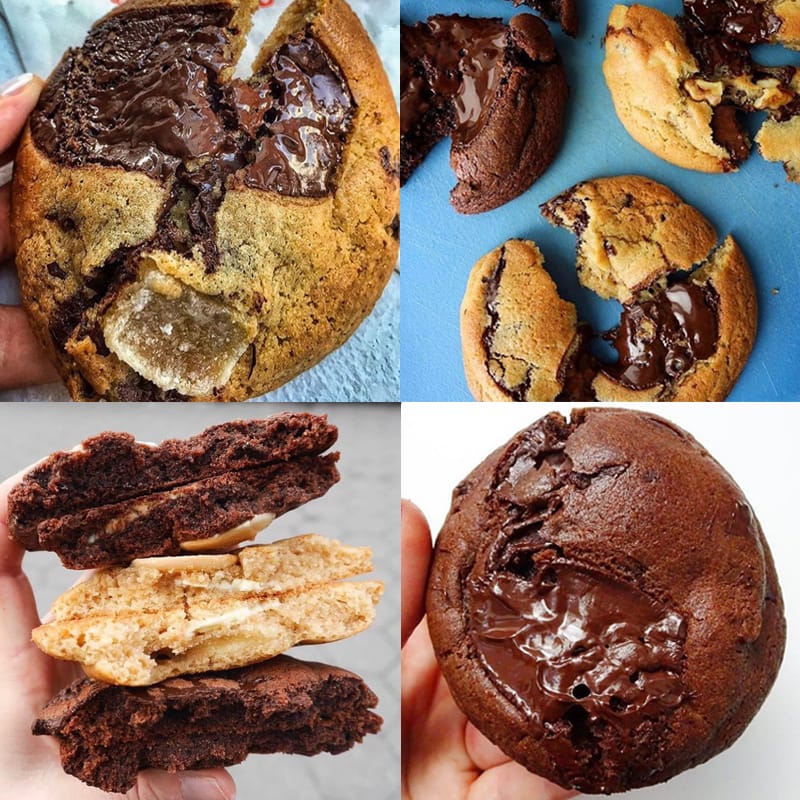 Freshly baked in store, these crispy-on-the-outside, soft-on-the-inside cult favourites from Ben's Cookies are made with chocolate chunks rather than chips, giving them total ooze factor. With flavours such as triple choc chunk and ginger & dark chocolate, you'll find it difficult to choose just one.
3. THESE MOUTHWATERING SLICES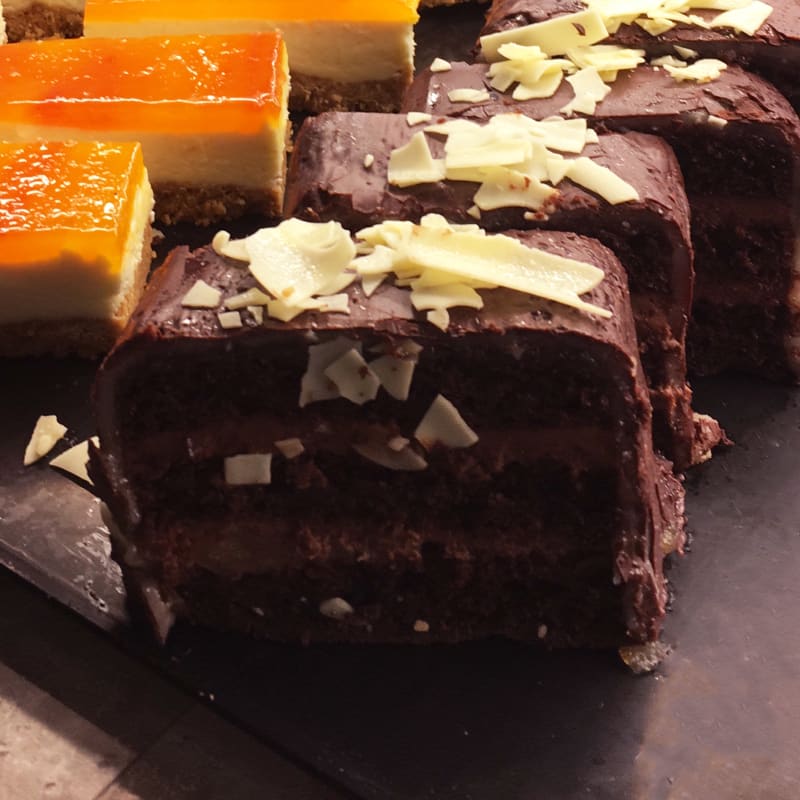 Dessert dreams can come true thanks to the freshly baked cakes and pastries from Ole and Steen. For the ultimate chocolate hit, try the chocolate slice – layers of chocolate cake sandwiched with chocolate cream, then covered in apricot jam, marzipan and more chocolate. Heaven.
4. THESE HEAVENLY CUPCAKES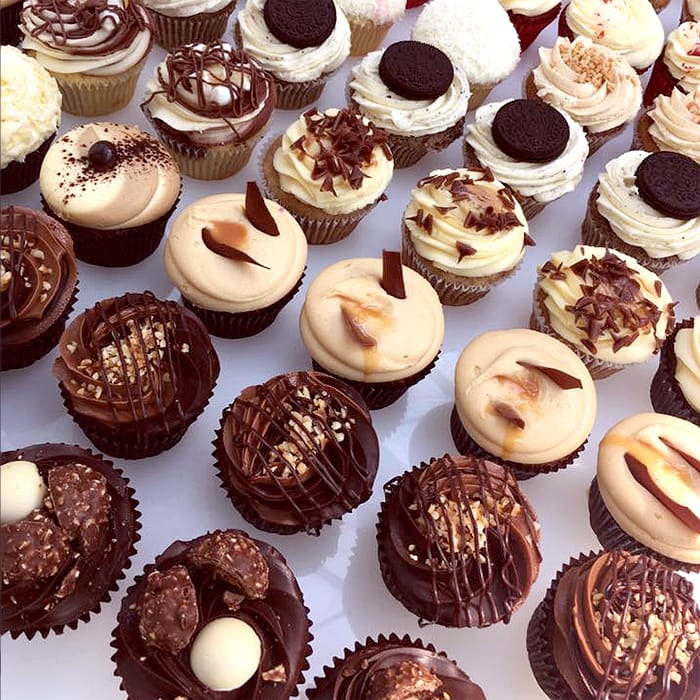 5. THESE SUPER-CHARGED WAFFLES
Wafflemeister - where dessert dreams are made. You can choose any topping combination you like, but a true chocaholic opts for the double cocoa hit: Nutella ice cream drizzled with sweet chocolate sauce.
Find Wafflemeister at Westfield London W12 >
6. THIS FANCY ICE-CREAM SANDWICH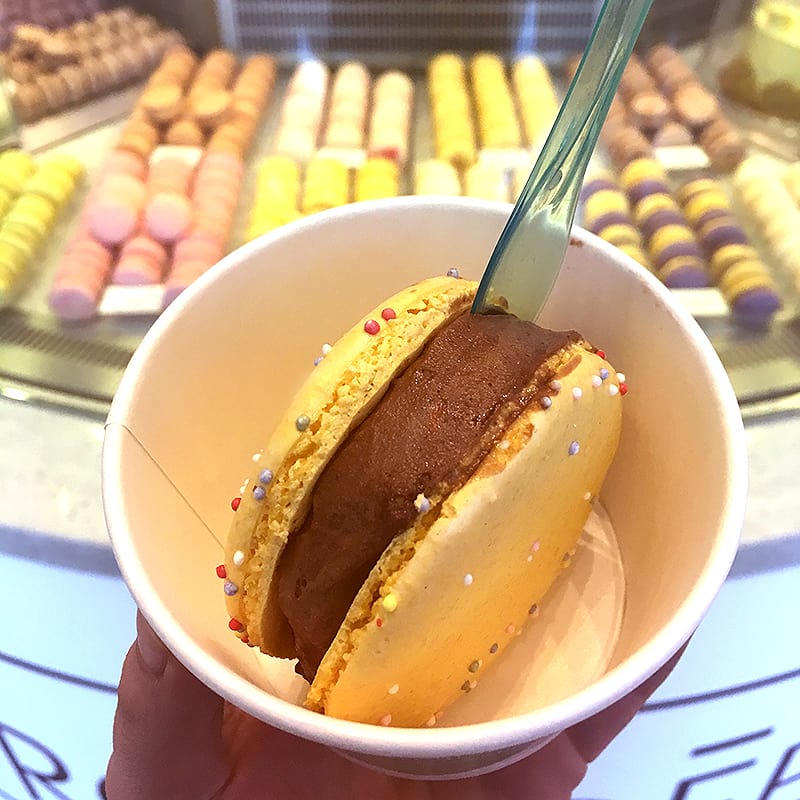 When a regular ice cream sandwich simply won't do, turn to sweet specialists L'Orchidee. Nothing beats the combination of a crisp, light macaron with indulgent, creamy chocolate ice cream nestled in between.
Find L'Orchidee at Westfield London W12 >
7. THESE ICONIC GOURMET DOUGHNUTS
Made using locally sourced ingredients and delivered fresh every day, these are designed to make you fall in love with Doughnut Time. If you fancy some doughnut with your Nutella, Love At First Bite is the one for you.
8. THIS MOUTH-WATERING CAKE
At Caffe Concerto, you'll find chocolate sponges that have been layered into magnificent creations with Belgian cream, chocolate mousse or whipped white chocolate. You can buy these by the slice, but consider yourself warned - you won't be able to stop at one.
Find Caffe Concerto at Westfield London W12 >
---
*All of Lola's products are made in the same environment. Whilst some are made without certain ingredients such as gluten, refined sugar, dairy or eggs, they are all likely to contain trace amounts of these ingredients.