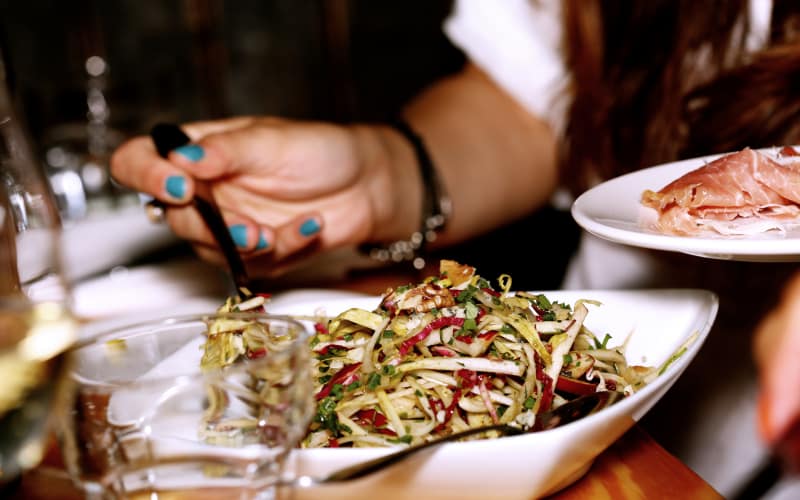 You may think you already know your favourites when it comes to food, but there are all kinds of delicious ingredients and dishes out there just waiting to be tried. Expand your foodie horizons by experimenting with new and exotic flavours in the form of the world's best and most luxurious rare foods – from meat that comes from beer-fed cows to the most expensive truffles. You may even discover your new favourite dish – and you'll feel all cultured in the process.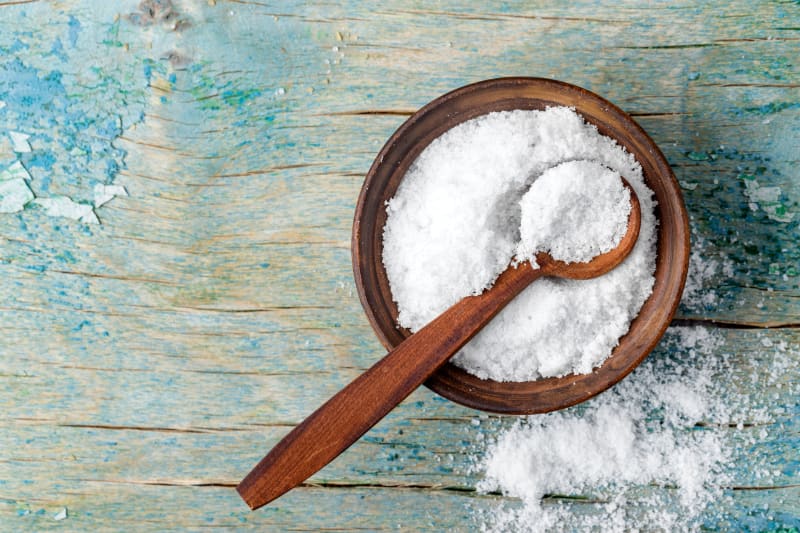 Frost salt
Named for its dazzling snowflake texture, frost salt is only found in one place deep within the Egyptian white desert. According to Spice Mountain, the quarry was deposited there by a 70 million year old sea and uncovered only by a Bedoiun man and his son. The salt's soft and dry nature means it holds its shape well, making it perfect for beautifully decorating dishes. You won't need to trek into the balmy depths of Egypt to taste it – just venture to the Spice Mountain store at Westfield Stratford City, where you'll find other rare delicacies like Australian Wattleseed, Ethiopian Passion Berries, and hundreds of other exotic spices.
Kobe Beef
With its melt-in-the-mouth texture and subtle but delicious flavour, you can certainly taste the luxury in Kobe beef. The cows, which are a particular breed of Japanese Wagyu cattle, are bred under strict rules (including regular massages to tenderise the meat) and live off an unusual diet of expensive grain and beer. The beef is distinguishable by its marbled appearance, caused by its high fat content (which is also what makes it super tender and tasty when the meat breaks down). If you want to eat Wagyu beef out, restaurants such as The Meat Company serve it at decent prices.
Durian
Just like you shouldn't judge a book by its cover, nor should you judge durian by its odour. Despite being dubbed the 'king of fruit', it's also one of the world's smelliest, and has even been banned from some public places in Southeast Asia. But, no matter what the critics say, don't be put off by durian's aroma or prickly outer layer – its flavour is actually very sweet and indulgent.
Mangosteen
Once you've tried the 'king of fruits', it would be rude not to taste the 'queen of fruits'. The mangosteen, which also comes from Southeast Asia and other tropical regions, has a hard outer layer that contains juicy segments of soft, fragrant fruit. Health fanatics should certainly give mangosteen a try if they get the chance, as the fruit is low in calories and a great source of vitamin C.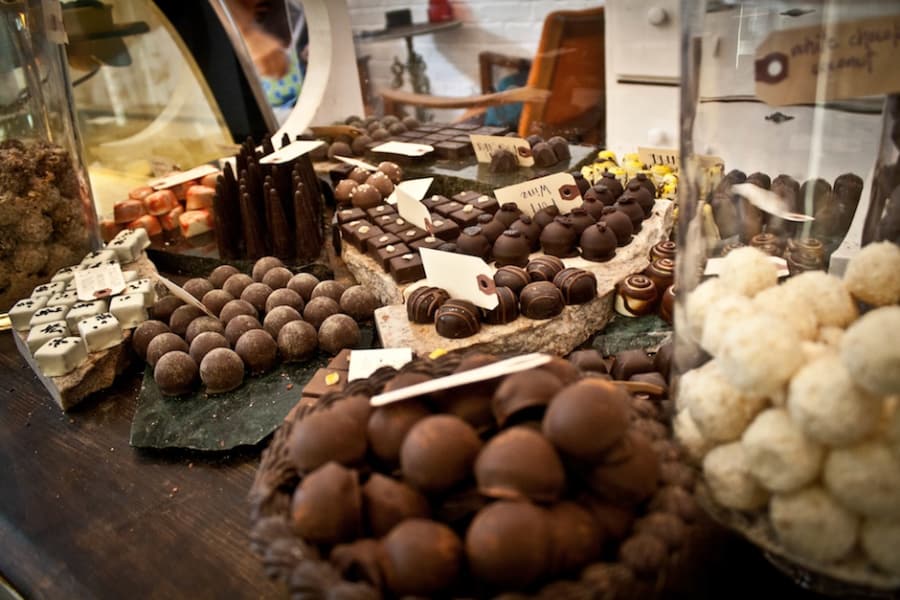 Chocopologie Truffle
Arguably the most decadent chocolates in the whole world, these truffles don't come cheap, so, ifyou're lucky enough to pop one in your mouth, savour every second of the experience. Crafted lovingly by Danish chocolatier Fritz Knipschildt, the truffles are made from a combination of Valrhona dark chocolate, sugar, cream vanilla, the rare French Perigord truffle, and truffle oil. Oh, and they're encased in fine cocoa powder. Who could say no to that?
Source: Daily Nutmeg
Almas caviar
While caviar itself is not so rare, and can even be bought in many supermarkets, Almas caviar, a whiter, more flavourful (and therefore more expensive) type of caviar, is a luxury item. It comes from a rare albino sturgeon that takes about 20 years to mature and produce eggs, and can be found in the southern Caspian Sea, where the water is unpolluted.
Source: Infobae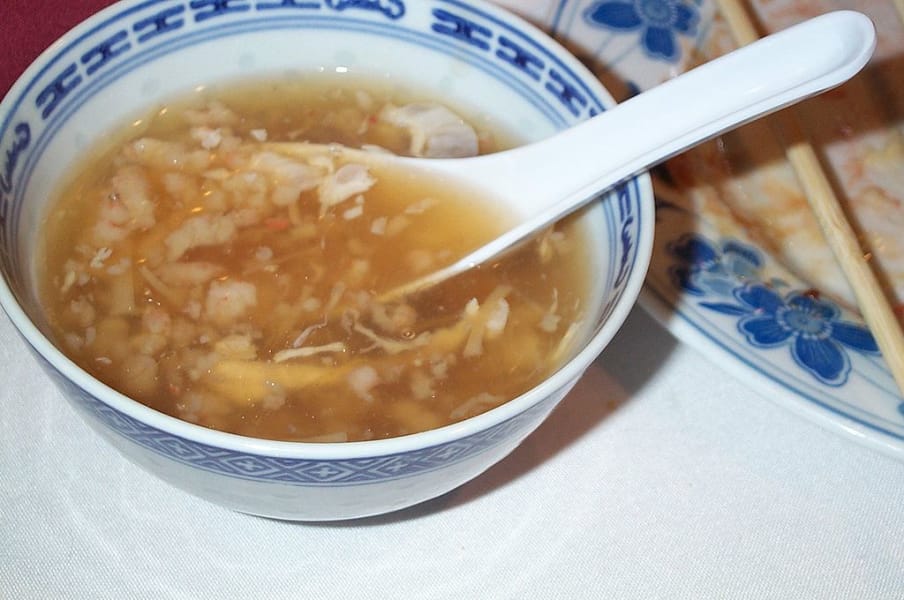 Bird's nest soup
Another delicacy hailing from the East, bird's nest soup is exactly what it says on the tin – a broth featuring solidified strands of the swift bird's saliva. This rare food is allegedly packed with nutrients and has medicinal qualities, plus it's said to contain properties that make your skin glow. Something to factor into your beauty regime, perhaps?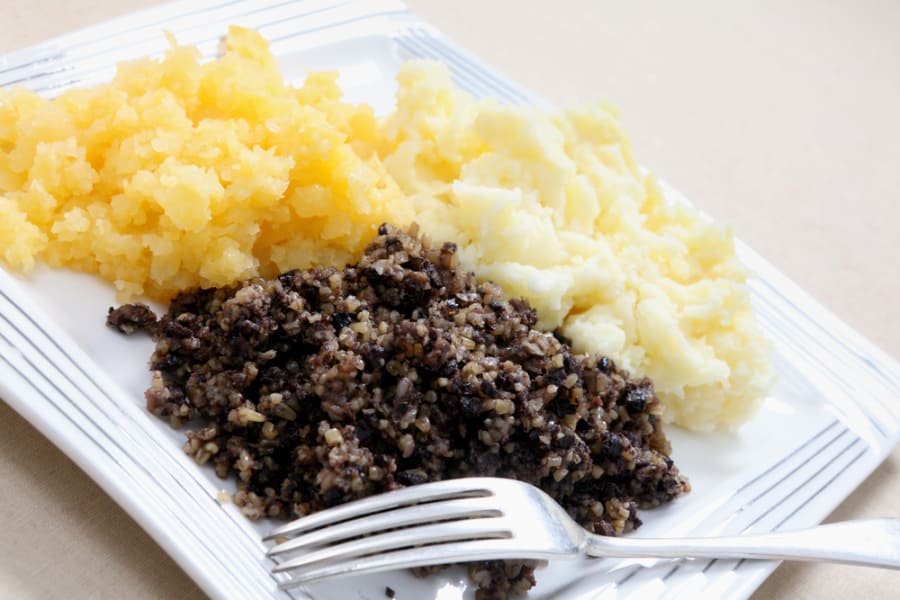 Haggis
Widely acknowledged as Scotland's national dish, haggis is made from sheep's liver, lungs and heart minced with onions, oats and spices, and stuffed into a sheep's stomach casing. Its high iron and fibre content means it's actually pretty good for you – so there's no need to save it just for Burns Night. If you are going to serve it, it tastes best alongside neeps and tatties, another Scottish favourite. If traditional haggis sounds a bit much, you can also buy vegetarian haggis from shops such as Waitrose.