This year, a staggering 540,000 tonnes of edible food will go to waste in London. At the same time, 100,000 Londoners are living in a state of food poverty. Tackling this imbalance head-on is Michelin-starred chef Massimo Bottura.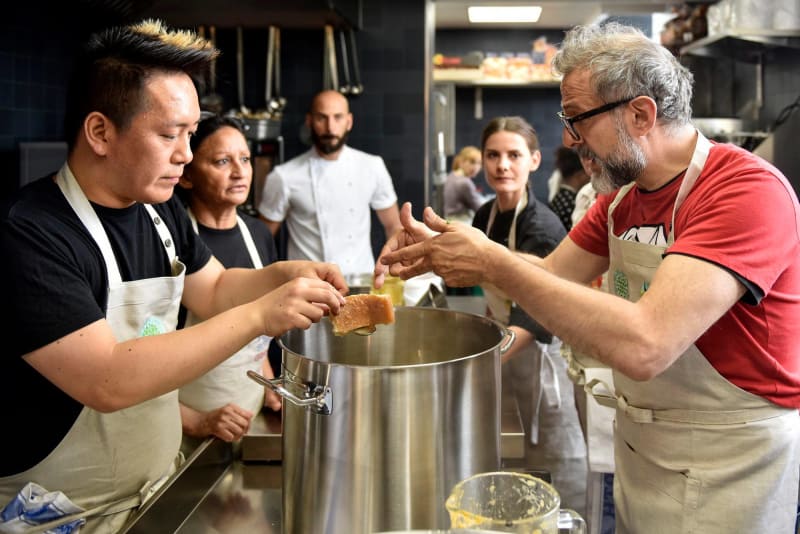 Two years ago, the Italian chef opened a community soup kitchen in Milan, where he and colleagues took discarded ingredients from the Milan Expo showground, re-cooked the food and fed the city's poor. Now, during Evening Standard's London Food Month, Bottura's 'Food For Soul' organisation is partnering with The Felix Project - a charity which collects surplus food from supermarkets and wholesalers - to launch an inspiring community kitchen at St Cuthbert's in Earl's Court called Refettorio Felix.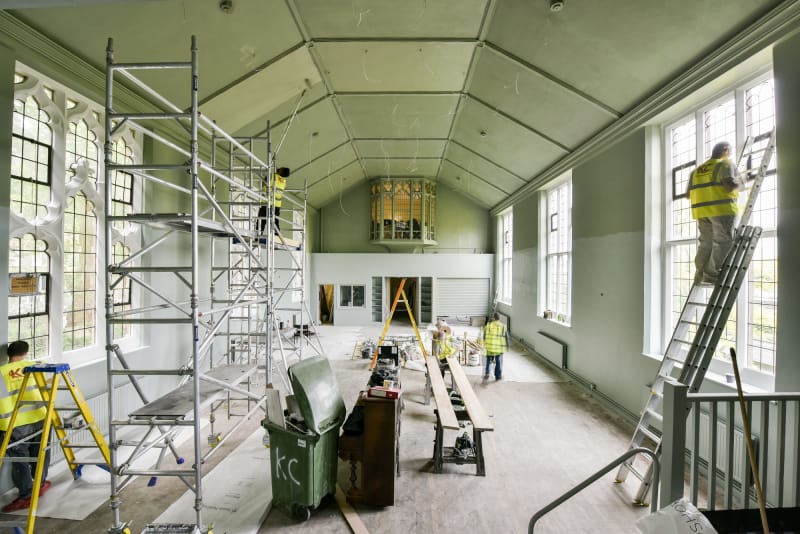 Giving a new lease of life to an undervalued space, Refettorio Felix at St Cuthbert's is launching with the assistance of brand partners and community volunteers, including a team of Westfield's Design & Construction employees working on Westfield London's expansion.
The old site has been transformed into a beautiful dining room by interior designers Studioilse, whose previous projects include Soho House New York and Mayfair restaurant Cecconi's.
While the Refettorio will not be open to members of the public, between 4pm and 5pm each weekday, curious Londoners can step inside and take a look at the city's new community kitchen.
A new British chef will join in at the kitchen each day, including the likes of Alain Ducasse and Angela Hartnett, adding their creative flair to the nutritious lunches. Two local resident chefs will also trained on how to cook with surplus food, so they can continue to serve delicious healthy meals to vulnerable Londoners.
Refettorio Felix is not a pop-up project, nor is it your average soup kitchen. The cornerstone of the dining hub is about nourishing the soul - with volunteers serving guests at their table, and encouraging social inclusion through human contact.
Learn how you can participate in the project below.