Veganuary is well under way and if you're in need of ideas for dining out, you're in the right place. From moreish Mexican food to massive Lebanese feasts, ardent herbivores and those just dabbling in a plant-based diet this month will discover delicious vegan meals right here at Westfield.
Gone are the days of scouring the allergen list for what to eat at Wagamama. For winter, the restaurant launched a dedicated vegetarian and vegan menu which doesn't compromise on flavour or nutrition. Start with the Yasai gyoza and wok-fried greens, with a side of edamame. The highlight of their menu are the mains: the Yasai samia curry is a fragrant, creamy coconut dish with the perfect amount of spice, and the new Kare borosu ramen featuring a flavour-packed veggie broth - the perfect winter warmer.
Wagamama at Westfield Shepherd's Bush >
Abundant with flavoursome vegetables, spices and herbs, Lebanese cuisine is almost 'accidentally vegan'. Comptoir have taken advantage of this natural inclination with their Vegan Feast for two. For £19.95, score yourself a mezze starter selection of vibrant Beetroot hummus, Babaganoush, Crispy falafels and Freekeh. Move on to the irresistibly smoky (and rhymable) Aubergine tagine, before sweetening the palate with a Quinoa and pumpkin salad drizzled in pomegranate dressing. The final stop is a Rosewater coconut milk pudding that looks almost too good to eat. Almost.
Comptoir Libanais at Westfield Shepherd's Bush >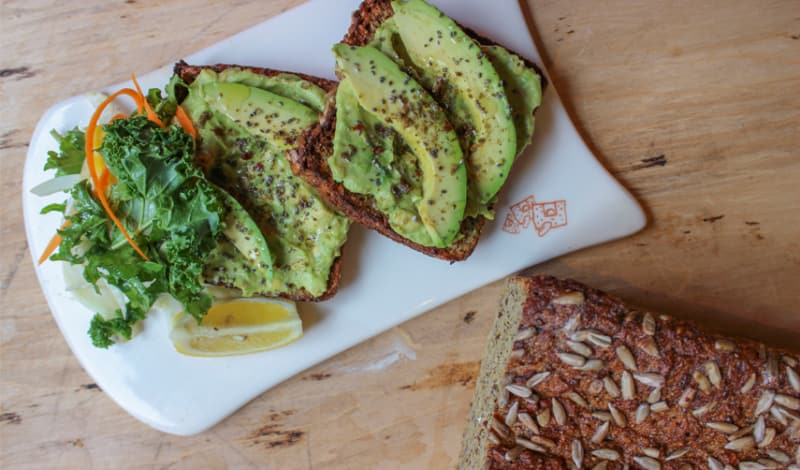 LPQ encourages a plant-based diet not just for the benefit of your body, but for a healthier earth. For breakfast, their Vegan detox bowl is a firm favourite, made of coconut yoghurt, organic buckwheat crunola, almonds, berries, pomegranate, banana, omega boosting seeds & agave. For lunchtime mains, choose between their Quinoa tabbouleh, Organic lentil & avocado salad, Detox salad or the Lebanese platter. For a sweet fix, try their popular Cocoa & pear cake, which was awarded PETA's Best Vegan Cake in 2016.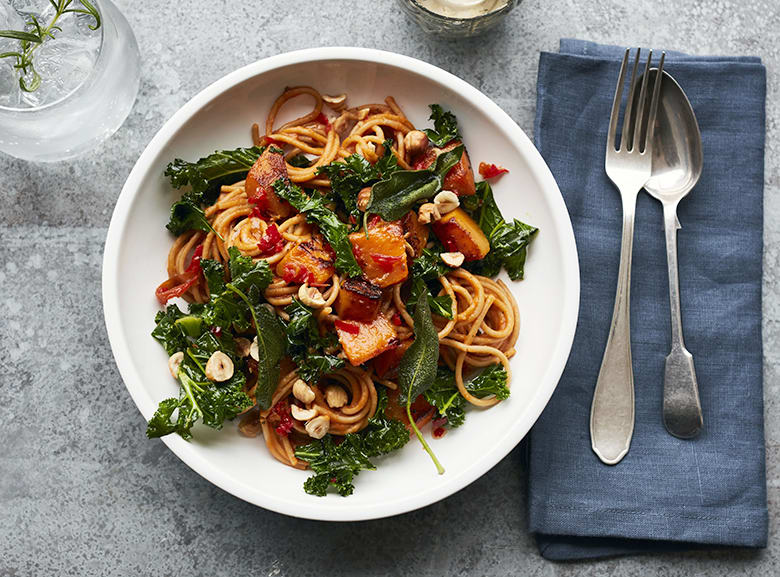 You may have explored the vegan menus of Zizzi or Pizza Express, but we're pleased to say Carluccio's has also come to the table (literally), with their own plant-based Italian selections. Start with their Tomato bruschetta or Crostini al funghi for your starter. For mains, their January special is hard to pass up: the Spaghetti di zucca e cavolo nero is served in butternut squash sauce, with kale, chilli and garlic, topped off with toasted hazelnuts and crispy sage leaves for extra texture and flavour. Add a side of Steamed chilli garlic broccolini for more green goodness, and lap up the leftover pasta sauce with homemade Ligurian foccacia, baked fresh daily.
Wahaca has one of the most extensive vegan menus on this list, beginning with arguably the tastiest Guacamole & tortilla chips in London. For a shareable starter, we recommend the Plantain tacos with black beans, marinated cabbage and sweet and spicy chipotle abodo. A bulkier main that will keep you cosy in the winter months is the Fire-roasted poblano pepper burrito, and there are loads of vegan sides to choose from if you're very hungry. When dining in spring or summer, try the Sonora salad with roasted winter vegetables, served in a crispy (and edible) tortilla bowl. Finish off with their refreshing Mango sorbet.
Wahaca at Westfield Shepherd's Bush >
Just in time for Veganuary, YO! Sushi have added three new dishes to their vegan repertoire, including Green gyoza, Agedashi tofu and Spicy cauliflower. For an antidote to the January chill, we recommend their Pumpkin katsu - sweet, crispy bites of kabocha pumpkin, drizzled with tonkatsu sauce - or their equally tasty Tofu katsu curry. 
YO! Sushi at Westfield Shepherd's Bush >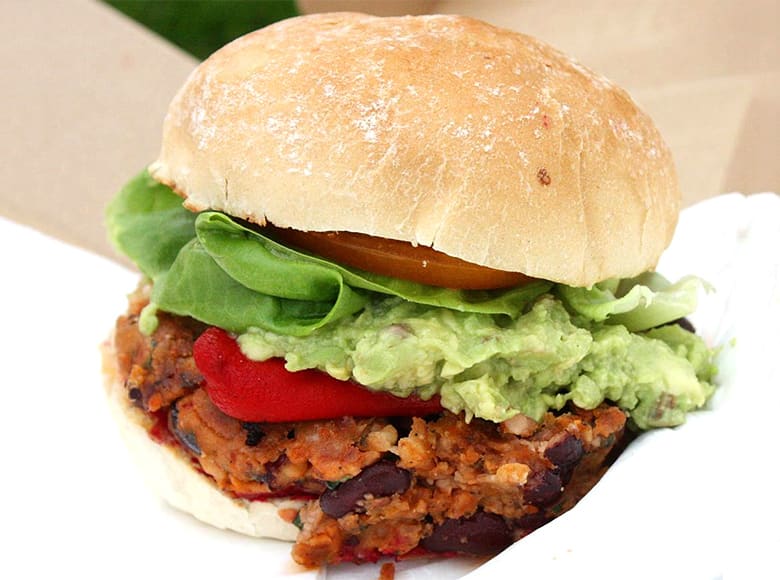 There's only strictly one vegan burger on the Gourmet Burger Kitchen menu*, but when you're craving that carb-y hit, this is the one. The Dippy Hippy burger is made with a pan-fried bean patty, beetroot and mint hummus, avocado, piquillo pepper, salad and house relish, all sandwiched in a delicious sourdough bun. Team it with a juicy side of chargrilled corn, and you'll be smacking your lips.
GBK at Westfield Shepherd's Bush >
GBK at Westfield Stratford City >
*GBK's Falafel Burger and Fries, while vegan themselves, are off-limits if you're a strict vegan as they are cooked in oil used for menu items containing milk and eggs.
In an iconic scene from My Big Fat Greek Wedding, Ian, the love interest of main character Toula, is 'ousted' as a vegetarian, to which Toula's aunty shrugs and declares "That's okay! I make lamb!". This attitude, albeit comical, is nowhere to be seen in Tonia Buxton's herbivore-friendly menu. Feast on a Mezze of dips including hummus, melitzanosalata and green pea fava, plus Greek-style chickpeas, Baked butterbeans in tomato sauce, Dolmades and more. For mains, choose between Tonia's couscous salad, or Grilled aubergine with garlic tomato sauce. Add a side of New potatoes if you're extra hungry. Opa!
The Real Greek at Westfield Shepherd's Bush >
Lola's offer five vegan cupcake flavours and four full-sized cakes, and each is moist, fluffy and hands-down delightful. Iced and filled with creamy coatings of soya-based buttercream, you can choose between cupcake flavours of Lemon & raspberry, Chocolate, Coconut & strawberry, Pistachio & cherry, and the award-winning Coconut & passionfruit. Order yours today, and your sweet tooth will thank you.
Lola's Cupcakes at Westfield Shepherd's Bush >