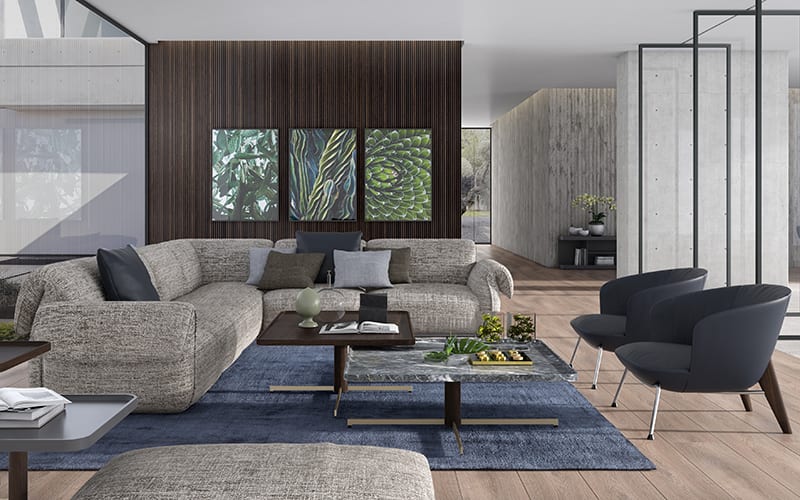 Say goodbye to careful caramels and timeless taupes, the sofa game is strong this season and it's awash with colour. From jewel-toned emerald and sapphire to pastel pops and modern silhouettes, opting for a statement sofa can instantly bring a tired living space into a fresh new era, brightening up the room and adding a little personality into your home.
As the main focal point in a living room, picking the right sofa for you is a long-term commitment that can be an overwhelming choice. Whether you're an interior introvert or room risk-taker, you'll be in safe (and stylish) hands with the achingly cool Italian furniture brand, Natuzzi. Located in Westfield London's Home Quarter, they offer contemporary shapes with subtle hues to ensure that there's a style perfectly suited for every home without the need to re-decorate.
CHOOSE YOUR SOFA WISELY
Obvious? Yes but choosing a new sofa is a weighty purchase and not one to be taken lightly. While leopard print may be trending on social media, you may find yourself in a tricky situation when you're bored with it come spring. Before you take the plunge, make sure your sofa won't overpower the room and that it makes a statement for all the right reasons. Spend a good amount of time considering the size, location and what it will be used for, as a plush linen sofa may look Instagrammable but if you factor in children and pets it could be a recipe for disaster.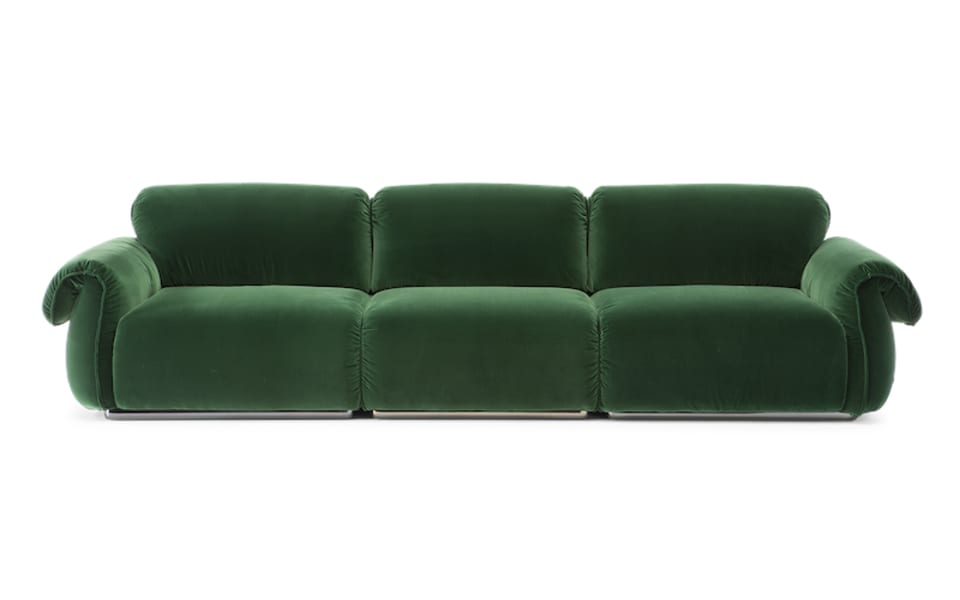 Icon Sofa, from £4300 Natuzzi
STYLE IT CAREFULLY
Opting for a stand-out statement sofa can instantly draw the eye so make sure it's styled to perfection. Pair down a busy print with plain cushions and throws or jazz up a solid colour with lots of texture such as faux fur or pom pom cushions. If you're feeling really brave, you can introduce clashing hues such as a royal blue sofa with orange and yellow accents. For the clean lines of a mid-century piece, mirror the silhouette with paired-back blankets and minimal pillows in contrasting colours for a stylish update.
Rainbow Pillows, from £85 each Natuzzi
BRING THE ROOM TO LIFE
If snapping up a statement sofa isn't part of an entire living room overhaul, tying it in with its surroundings is key. The rest of the living space relies on how the new addition is integrated into the room, therefore careful consideration is needed to make sure you don't spend a fortune redecorating. Start by taking the wall colour and marrying it up with a contrasting shade. For example, light walls will make a dark coloured sofa stand out perfectly, while deep hues like navy or grey would work seamlessly with mustard yellow or pastel pink sofas. If you want to bring a modern shape into a traditional space, a few tweaks to the aesthetics can tie it all together without a big commitment. Think leather chairs paired with fabric accents or a minimal sofa with softer, warm accents like a traditional lamp or cosy rug to bring it together.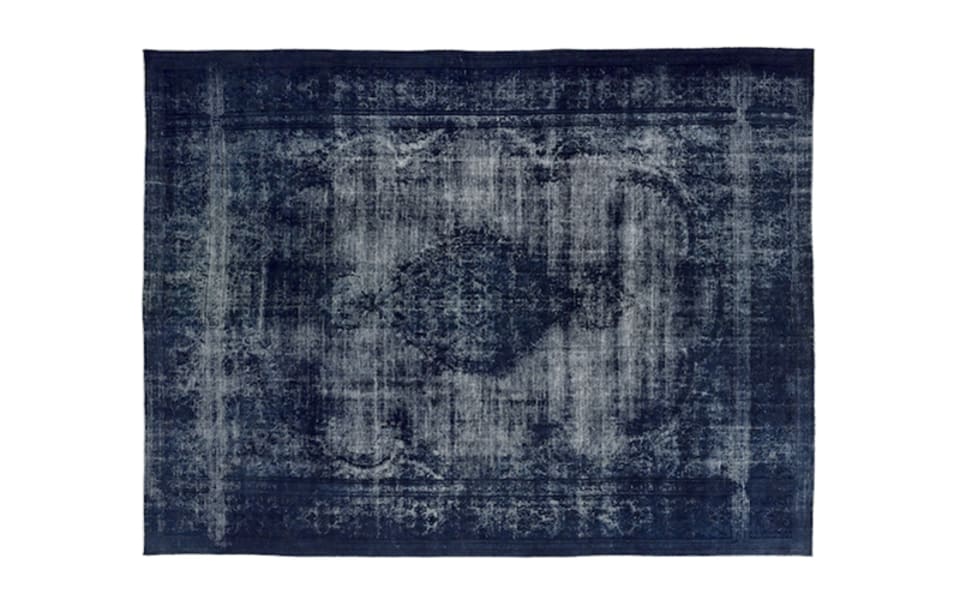 Affresco Rug, £3710 Natuzzi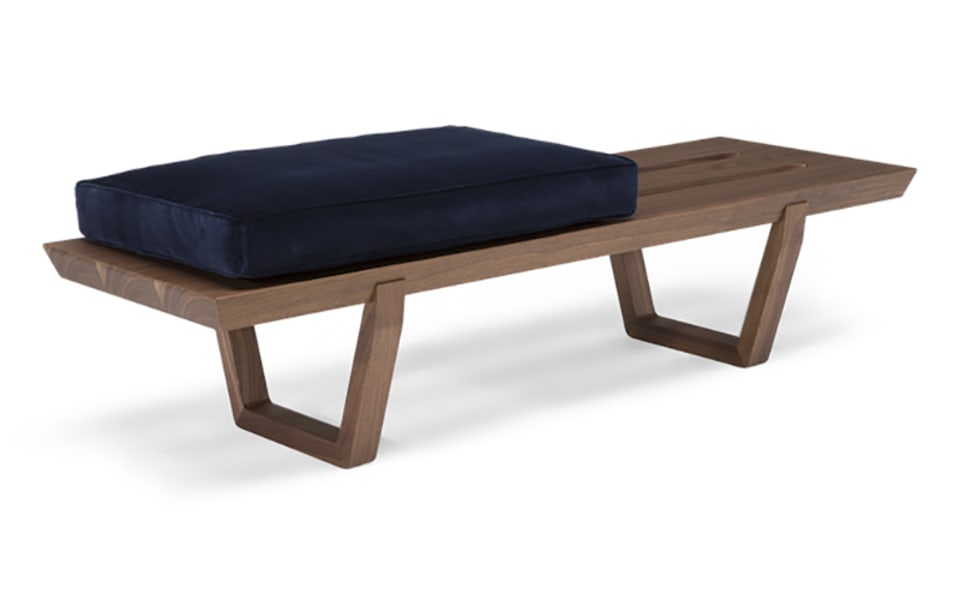 Stim Bench, £2290 Natuzzi
BALANCE IT OUT
Moving a hot pink sofa into your living room is a bold move. But if you don't want an aesthetic taken from Barbie's Dream House, balancing out the room is key. If tying in pink accents in the form of a printed rug or fuchsia lampshade is still too much, surround the statement piece with softer, neutral shades to ensure it doesn't overwhelm the room. An all-white living room with a pop of pink can make an impactful impression.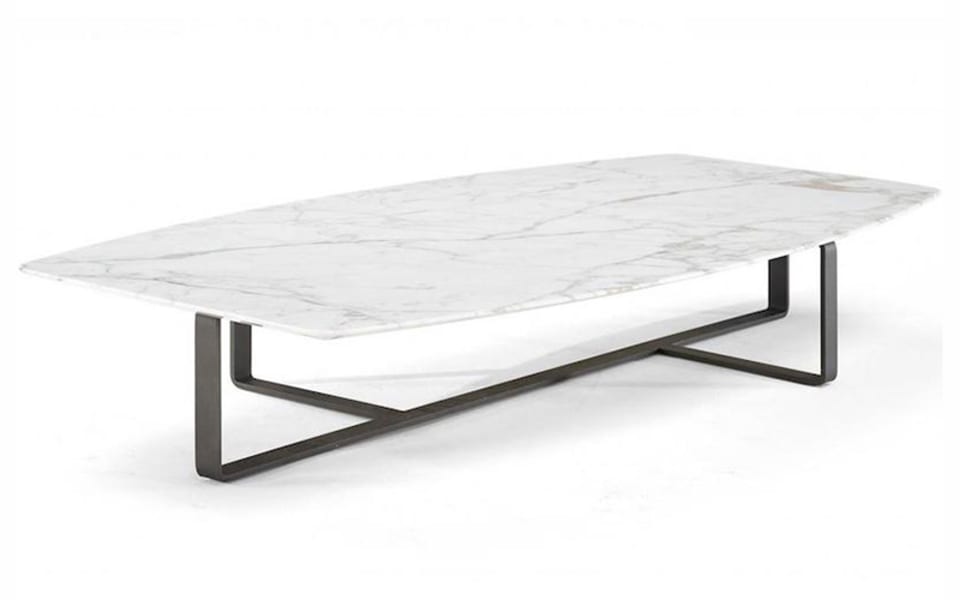 Tempo Coffee Table, from £730 Natuzzi
GO ECLECTIC
Feeling brave? The maximalist trend isn't going anywhere this season and the rule is, anything goes. Clashing prints, contrasting colours and as many textures as you can handle is the order of the day and it's not for the faint hearted. Embrace your free-spirit and channel your confidence into your abode to yield impressive results. Start with a family of colours that dominate the room and add a couple of other shades into the mix as accents only and try to keep to a theme throughout (such as florals).
Natalie Chair, from £1280 Natuzzi