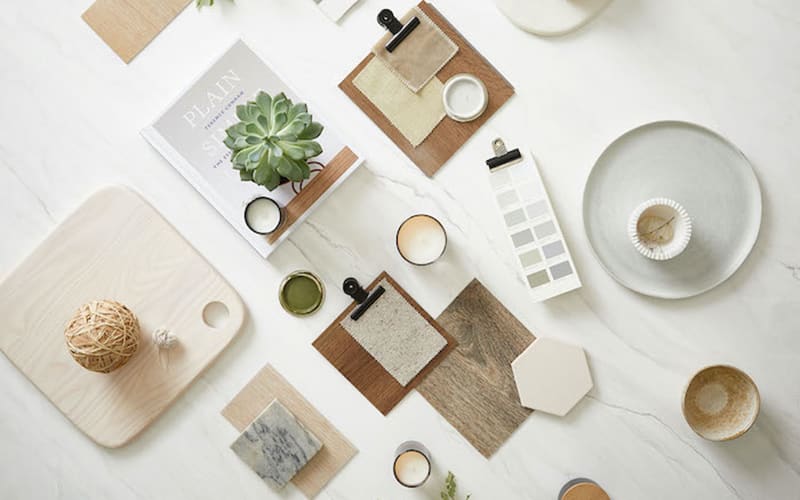 The birds are singing, the night's are pulling out and there's an unmistakeable change in the air as we gear up for a new season. Spring cleaning is definitely on our minds as we take our homes out of hibernation and reset for the year with fresh cupboards, spotless carpets and a new addition or two.
At Westfield London's Home Quarter we're ready and waiting to help you create a greener, healthier space without compromising on style. Whether it's batting away pollution and keeping pollen at bay or filling your space with fresh air courtesy of a little greenery, we've got you covered.
CLEAN AIR
Did you know indoor air can be up to five times as polluted as the air outside? Or that the air quality in your home could possibly be triggering breakouts? A scary thought but one that can easily be rectified with the right air purifier. With the ability to trap a high percentage of airborne allergens and irritants, they're a must-have for urban properties or those prone to allergies.
Top tip: Opting for a purifier with a HEPA airtight filter will catch larger and micro fibres in the netting making it more efficient.
FILTER IT OUT
Although our tap water is deemed safe to drink, with over 330 identified man-made chemicals detected in UK tap water including liquified chlorine and aluminium sulphate, purify your H2o with a filter for a softer taste and an extra dose of wellness. Known to improve skin hydration, nutrient absorption, detoxification, digestion and the immune system, it's a cost effective way to improve your health.
BRING THE OUTSIDE IN
As nature explodes into a frenzy of colour and new life, it's no coincidence that a little greenery makes us feel hopeful about the season to come. Studies have shown that plants have phytoncides and other airborne properties that can boost our immune system, absorb pollutants our pets bring in and help to reduce the amount of stress we feel throughout the day. Ferns, Peace Lilies, Ficus and Spider Plants are all known for their air purifying qualities and can breathe new life into a space.
LET THERE BE LIGHT
If those brighter mornings leave you a little more enthusiastic about your early alarm call, make the most of those longer days by filling your home with as much light as possible. Not only does direct sunlight increase productivity, half an hour in the morning also produces the most benefit for a good night's sleep thanks to that "happy" hormone, serotonin. From sheer curtains that capture those fleeting golden hours to a SAD light to keep the feeling going long after the season passes, there's plenty of options to reap the benefits.
SLEEP TIGHT
There's nothing like a bad night's kip to derail your health. From stimulating screen time to disturbing temperatures, recent statistics suggest that 7.6 million people in the UK get less than five hours sleep a night leaving them unmotivated and lethargic. Invest in your slumber this season and make your bedroom a place of comfort and joy with breathable bedding, a compatible mattress and softer lightbulbs to ease you into a sleep-inducing environment.
NATURE KNOWS BEST
They set the mood, create ambience and look oh so chic styled on a coffee table, so it's no wonder that Brits spend a massive £90million on scented candles every year. But, alongside undertones of musky wood and heady florals is a cocktail of potential harmful toxins. Swapping your paraffin candles for natural wax alternatives that use soy will cut soot levels by a tenth without compromising your décor.
DECLUTTER
Hanging on to that decade-old catalogue may come under the "just in case" reasoning, but it could be hindering your health. Not only is clutter a dust magnet, it can also weigh us down mentally leading to feelings of overwhelm and stress. Adopt the Marie Kondo method of throwing out anything that doesn't bring you joy and add stylish storage to your home to organise your clutter which will make the air in your home cleaner.