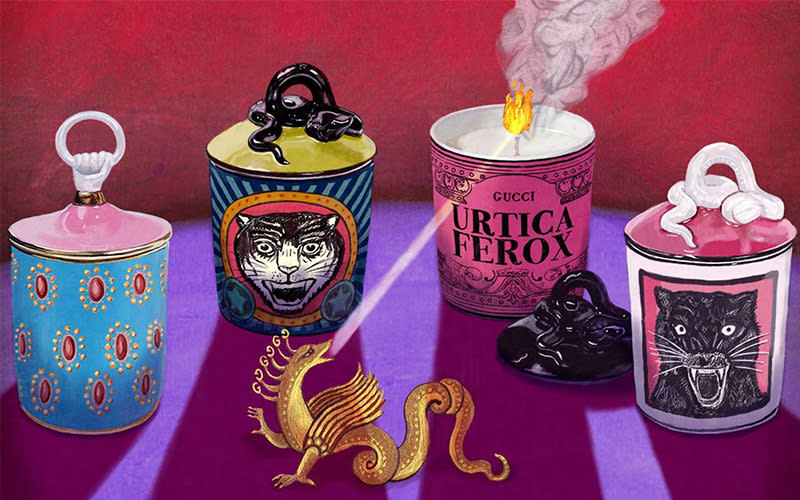 At Gucci, 'minimalism' is a taboo term. Since Alessandro Michele's appointment as Creative Director to the brand in 2015, Gucci has seen nothing short of pure creative decadence pouring forth. Michele's riotous celebration of kitschy glamour has seen him dress the campest of the glitterati spanning Elton John to Beyonce.
For anyone who ever held a Gucci dress up to wall and dreamed of matching wallpaper, dreams came true last year when Gucci finally started designing homeware. 
The Gucci Decor homeware range include candles, crockery, patterned wallpaper, embroidered cushions and more, with 2018 seeing the arrival of tassel fringed chairs carrying the brands signature snake, bee and leopard motifs. 
We think the range is inspired by a visit to the great and glamourous Chatsworth House, in which Gucci sponsored exhibition House Style: Five Centuries of Fashion last year. The brand has been able to channel the style of English stately homes with Michele's trademark aesthetic and opulent fabrics. 
If you do fancy a chair for your home, please note, the devastatingly demure objects are made to order items and can take almost five months to arrive. Feeling impatient? The fabulous range of cushions and trinkets are available immediately.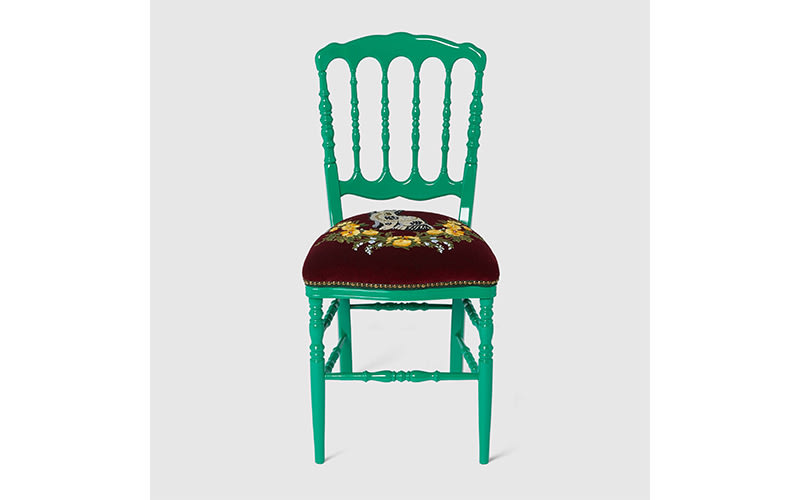 Wood chair with embroidered Spaniel, £2,010 Gucci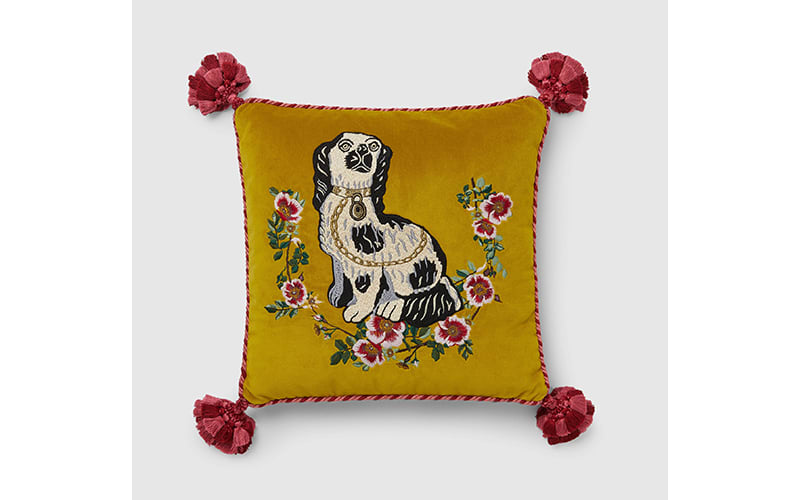 Velvet cushion with Spaniel dog embroidery, £875 Gucci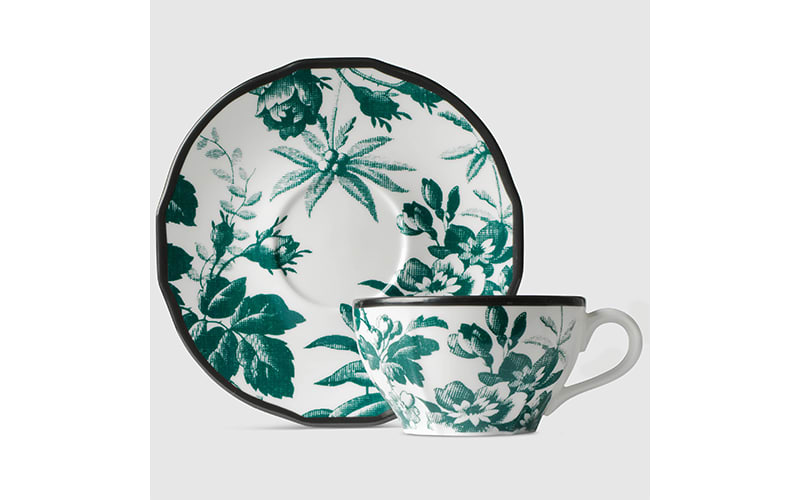 Herbarium demitasse cup and saucer, double set, £235 Gucci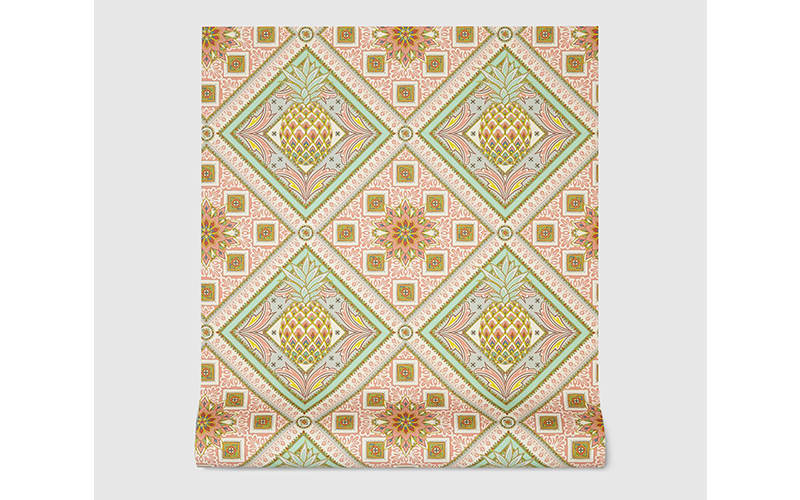 Pineapple print wallpaper, £280 Gucci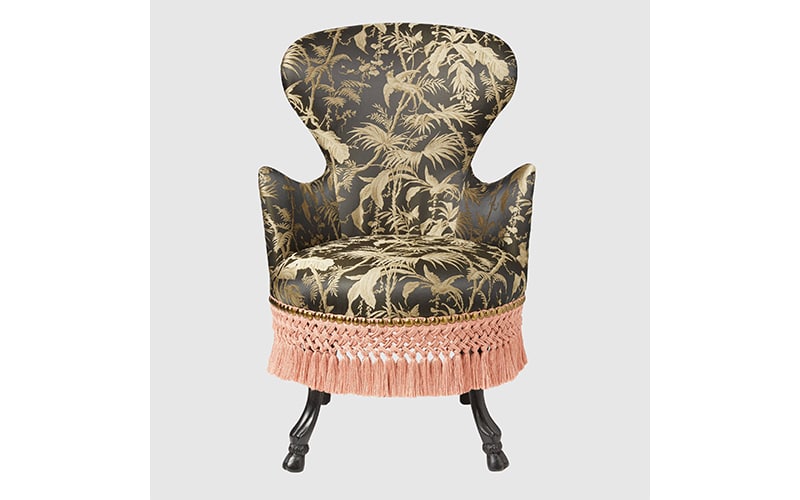 Tropical jacquard armchair, £4,370 Gucci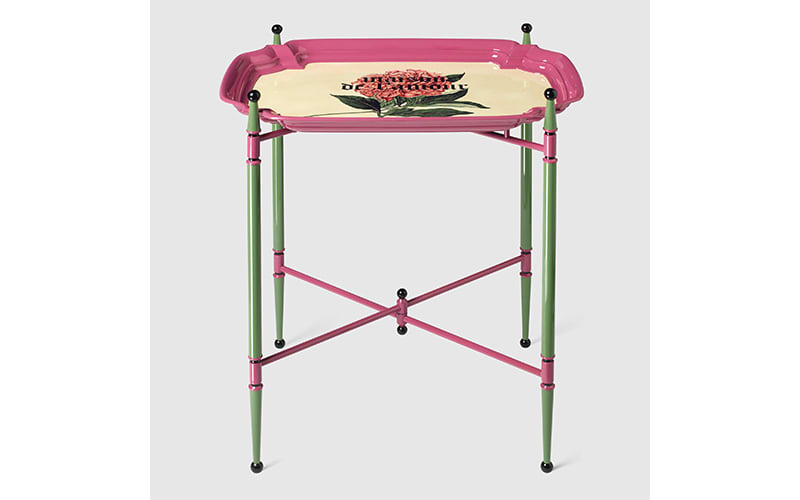 "Maison De L'Amour" print metal folding table, £2,660 Gucci
 Velvet cushion with snake embroidery, £985 Gucci
White Star Eye vase, £2,660 Gucci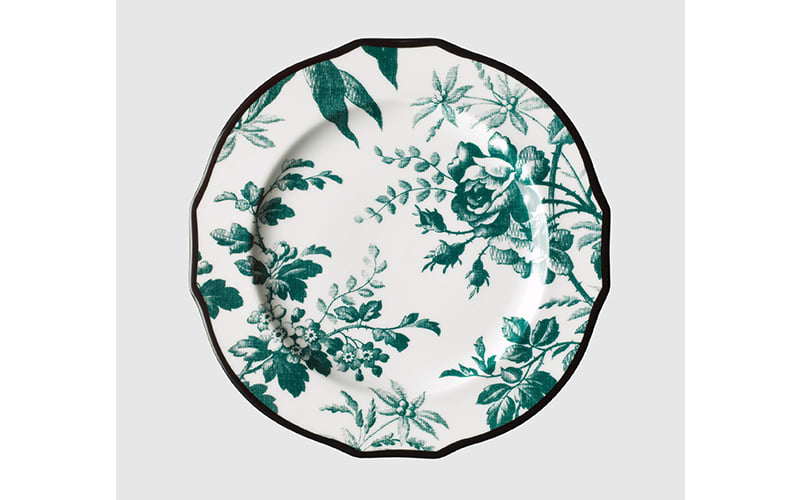 Herbarium dessert plate, set of two, £155 Gucci
Herbarium print wallpaper, £145 Gucci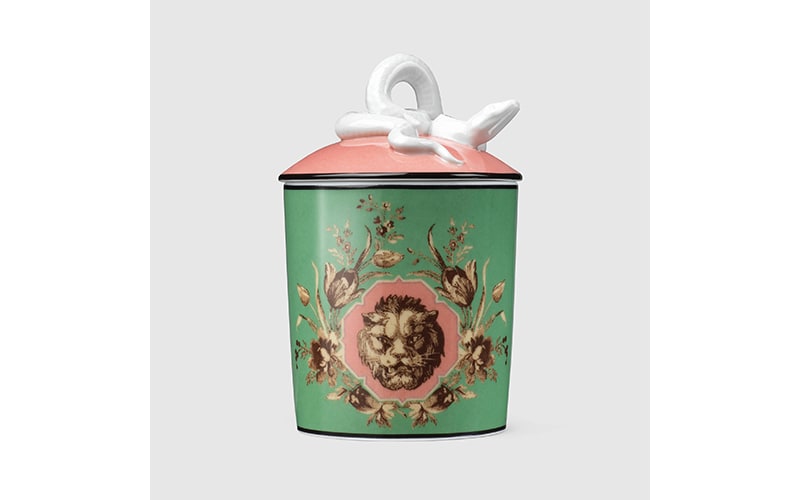 Herbosum, Grotesque Garden candle, £495 Gucci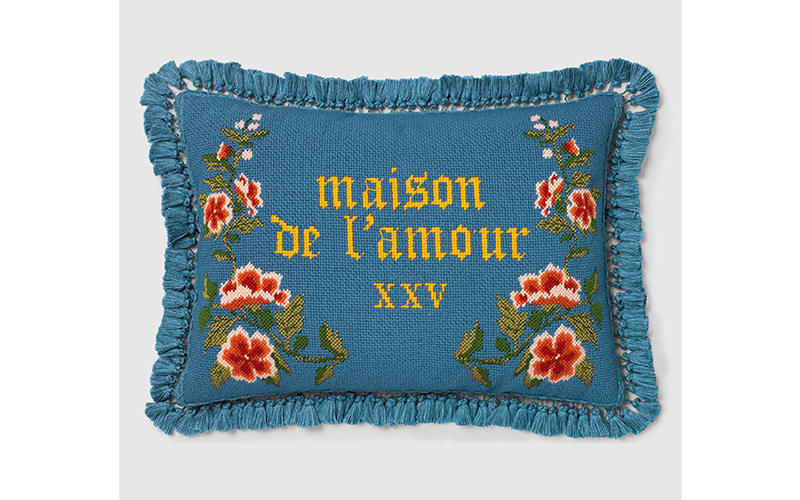 Needlepoint cushion with flowers, £1,250 Gucci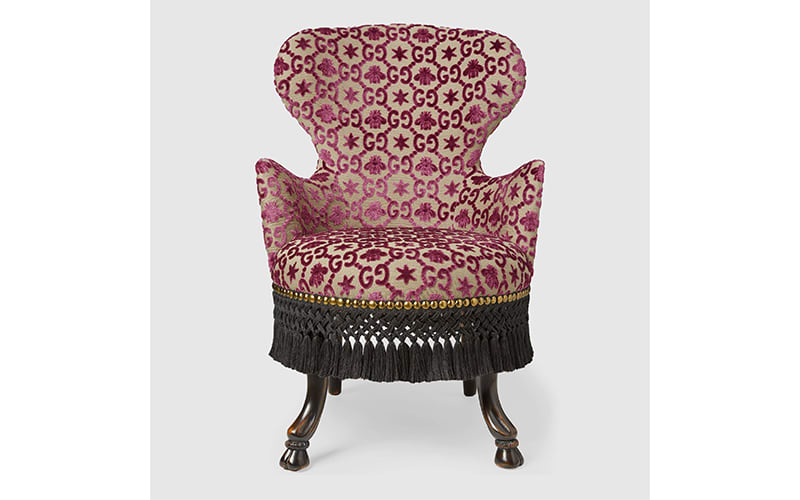 GG jacquard armchair, £4,370 Gucci