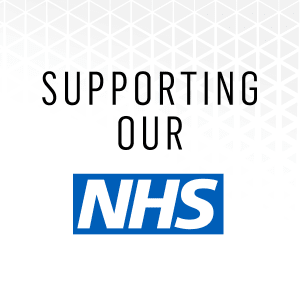 Free Parking For NHS Staff
Westfield London are delighted to be able to support the countries efforts to battle Covid-19 by offering free parking to anyone who works for the NHS.
To do so, the entitled person just needs to follow the simple steps below;
E-mail help@urw.com from either an NHS email address or, from another domain name with a scanned copy of an NHS ID card attached, with the following three bits of information;
1. Person's Name
2. Car Registration Plate
3. Preferred Centre – Westfield White City or Westfield Stratford.
If the email is sent before 4pm, access will be given from midnight that night and any requests received after then will be processed and access will be live from midnight the day after.
Once the NHS worker's details have been uploaded and they are able to use the free parking, they will receive an email from URW explaining where to access the Car Parks, how the offer will work and what to do in the event of any issues.
FAQs
Which Car Parks can I park in?
The nominated car park at White City is Car Park A & at Stratford it is also Car Park A. Both car parks are open 24 hours a day, 7 days a week and there will be no restriction on what time you can arrive or leave.
How long with this offer be valid?
The free parking will be reviewed weekly and although we reserve the right to remove it at any time, we expect it to remain in place for as long as the current government restrictions are valid.
How do I get in and out?
As you enter the car park, drive up to the entry barrier. Our cameras will read and recognise your number plate and in turn the barrier will raise automatically. Once in the car park, please park in any available space, except for blue badge bays which are reserved for blue badge holders and parent & child bays. You should follow the same process on exit where our cameras will again read your number plate as you drive up to it and the barrier will raise automatically.
What happens if the barrier doesn't raise when I drive up to it?
Our technology is very reliable, so this should happen very rarely. However, if it does, push the intercom barrier on the column at the entry or exit, quote your number plate and the team will manually raise the barrier so you can get in or out.
Key Contacts
To ensure consistency in responses and ensuring we capture every request, we ask all contact is made via email at help@urw.com