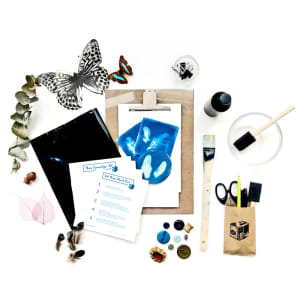 Learn how to make your own cyanotype photographic print!
You will learn how to prepare light-sensitive cyanotype paper, explore ways of creating pieces of art using objects and negative, practise exposing and developing the paper and produce a variety of bespoke pieces of art. You will also get to take away a DIY cyanotype art kit complete with everything you will need to continue to print at home.
Tickets cost £55 pound.