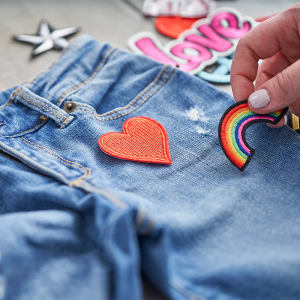 Gap
GAP Personalisation Pop-Up at Westfield London
–
| | | |
| --- | --- | --- |
| Day | Date | Time |
| Friday | 15 Nov | – |
| Saturday | 16 Nov | – |
| Sunday | 17 Nov | – |
| Monday | 18 Nov | – |
| Tuesday | 19 Nov | – |
| Wednesday | 20 Nov | – |
| Thursday | 21 Nov | – |
| Friday | 22 Nov | – |
| Saturday | 23 Nov | – |
| Sunday | 24 Nov | – |
| Monday | 25 Nov | – |
| Tuesday | 26 Nov | – |
| Wednesday | 27 Nov | – |
| Thursday | 28 Nov | – |
| Friday | 29 Nov | – |
| Saturday | 30 Nov | – |
| Sunday | 1 Dec | – |
| Monday | 2 Dec | – |
| Tuesday | 3 Dec | – |
| Wednesday | 4 Dec | – |
| Thursday | 5 Dec | – |
| Friday | 6 Dec | – |
| Saturday | 7 Dec | – |
| Sunday | 8 Dec | – |
| Monday | 9 Dec | – |
| Tuesday | 10 Dec | – |
| Wednesday | 11 Dec | – |
| Thursday | 12 Dec | – |
| Friday | 13 Dec | – |
| Saturday | 14 Dec | – |
GAP is inviting you to experience their full "Customise Your Style" offering at a brand new and free pop-up space, located just outside the GAP store.
Choose from hemming, distressing, patching, studding, monogramming and denim lasering, which allows you to fully customise your denim! Just bring any new or old piece of GAP clothing and get creative.
The pop-up will be selling a small range of GAP's iconic denim jackets, while the nearby store stocks the full collection for adults, kids and babies.