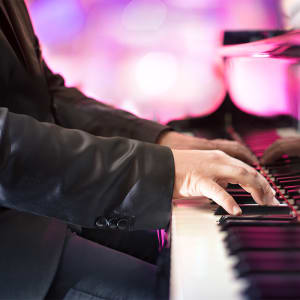 Enjoy live music as you wine and dine at the Grand Caffe Concerto.
Friday 14th February 2020
Join Heidi Vogel as she performs Jazz and Blues masterpieces live as you wine and dine at The Grand Caffe Concerto. You can also enjoy a complimentary glass of prosecco when ordering the traditional Chicchetti Tower.
Saturday 15th February 2020
Enjoy a romantic evening of live music with Emilia Martensson accompanied by Adam Waldmann.
To reserve a table call 0207 494 6847