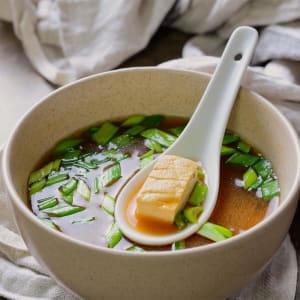 Broaden your tofu repertoire and create delicious vegan-friendly Japanese dishes in this hands-on vegan tofu masterclass.
You will learn to make:
Hirousu Tofu Ball
Tofu Katsu
Agedashi Tofu
Shiroae Tofu Salad
Kimchi Tofuyakko
Tofu Miso Soup
All ingredients, equipment & utensils, and aprons are provided for the class. You will receive a welcome drink upon arrival and dinner of your creation will be served with a glass of sake
Tickets cost £45 per person.