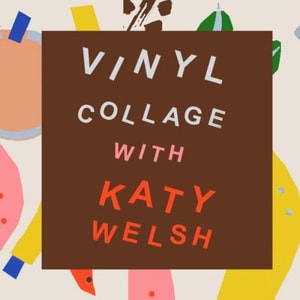 Learn to love the medium of collage and embrace your inner Matisse during this two-hour workshop, suitable for all ages and skill levels.
You will work alongside print designer Katy Welsh to explore composition and the art of colour play, creating your own abstract compositions and translating these into collage using hand-cut shapes using brightly coloured sticky back vinyl, usually used for sign making and shop window.
During the workshop, you will create a series of A3 collaged artworks that you can take away with you.
Tickets cost £30 per person.