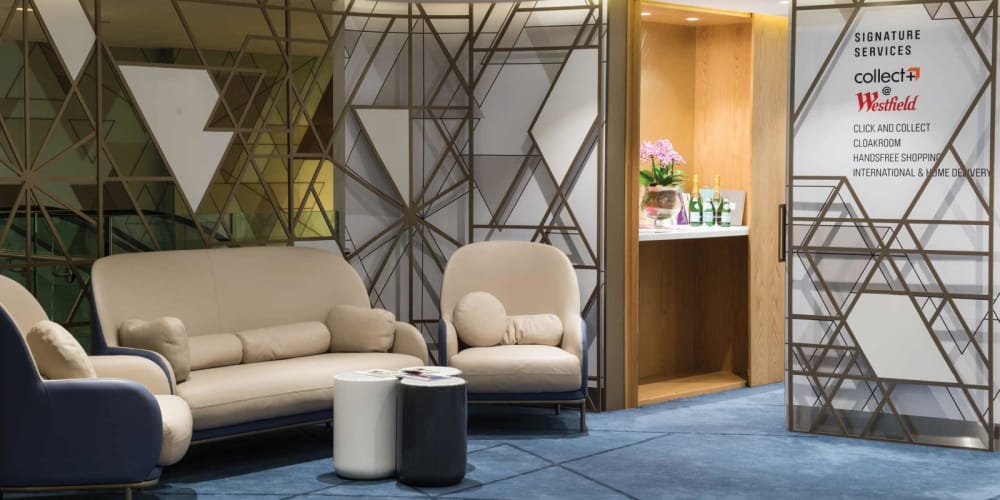 CollectPlus Lounge
You can pick up your online purchases straight from our dedicated CollectPlus lounge at the Valet Desk. Shop online with your favourite brands and your items will be delivered and ready for you to try on in our comfy fitting rooms. If you're not happy with your purchase, you can return it directly to the Valet Desk.
How it works:
1. For delivery location, when placing your online order, select CollectPlus and postcode W12 7SL, then choose 'Westfield London'.
2. CollectPlus will text or email you to confirm that the delivery is ready to pick up.
3. Pick up and try on your items in our dedicated lounge and changing rooms.
4. Return unwanted items right from the lounge if necessary.