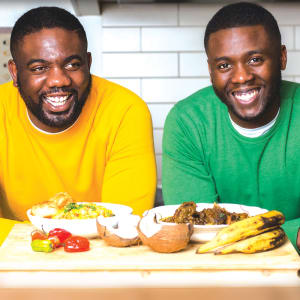 Caribbean Food Demonstration
–
Original Flava will be bringing some spice to the Great Eastern Market and giving you inspiration for home-cooked Valentine's Day meals.
Join them every hour for live demonstrations filled with delicious Caribbean recipes from their No1 best selling cookbook, including recipes for meat eaters, veggies and vegans.
They'll also be selling tasty Caribbean lunch boxes and signed copies of their best selling cookbook!
Are you ready for Da Flava?
Craig & Shaun launched 'Original Flava' to teach people how to cook Caribbean food in easy one minute videos. Inspired by their Jamaican mother and grandmother, they've shared their love of good food and recipes to thousands.Visit the Great Eastern Kitchen on the Lower Ground Floor, opposite Waitrose.